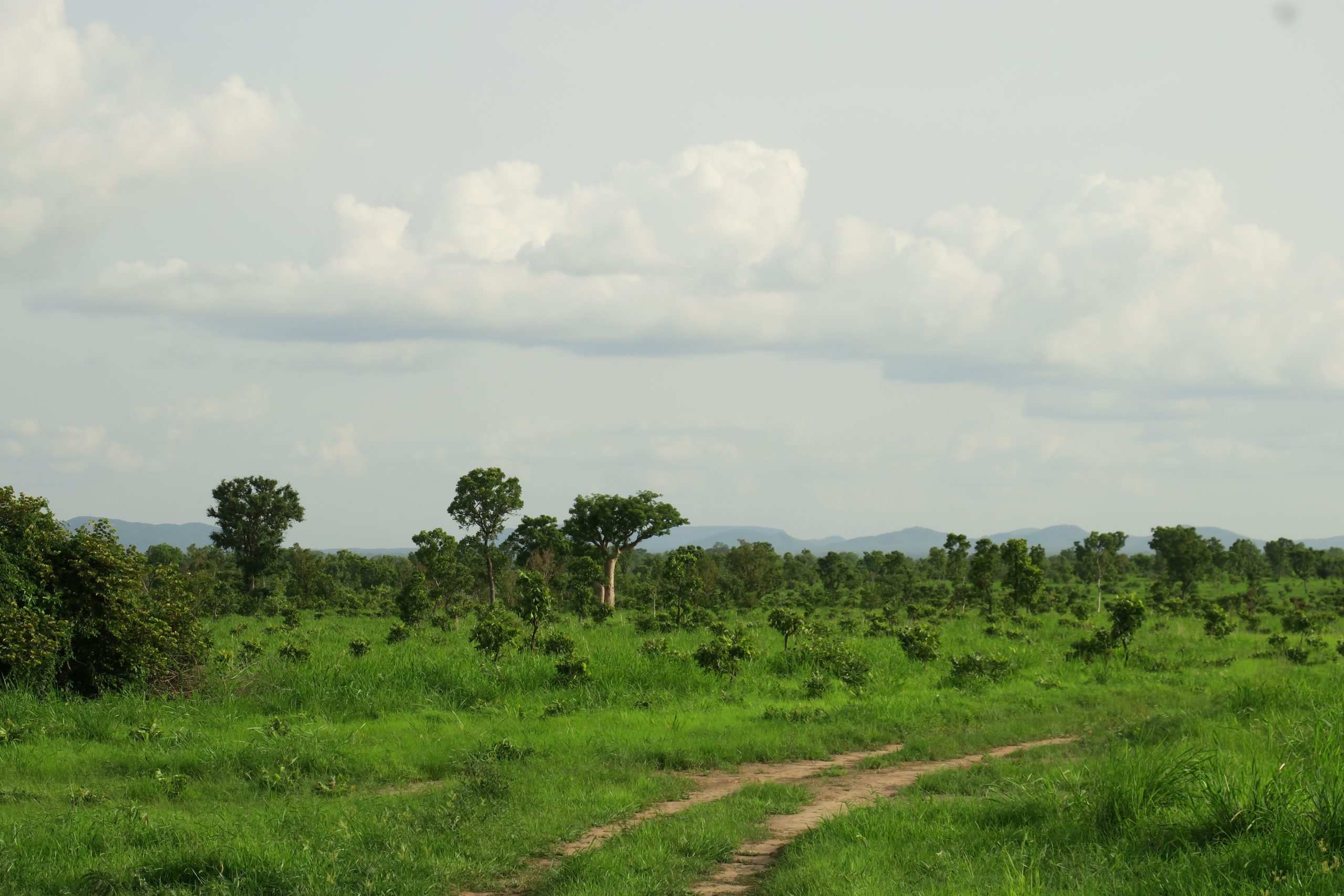 16:17 Friday, July 07 2021
West Africa (2/2)
This post is part 2 of the "west-africa-2021" series:
day 10
I woke at 4am when some insane bird decided to start screeching non-stop. Breakfast was just a disappointing baguette with jam. We left with our guide at 7:30am, and drove east out of Lome. The (only) road between Ghana & Benin was under heavy construction, with one lane unpaved. The guide was driving like a maniac, speeding & weaving. The road ran close & parallel to coast.
We turned off the road about 3km from the Benin border and headed northeast. Initially the road was ok but, then degraded rapidly into an unholy mess of broken pavement. Then the pavement ended too, and we were subjected to the dried mud remains of the previous wet season. Eventually we reached the village of Aveve, nearly on the Benin border.
We toured the village and got to see people making palm frond baskets, clay pottery, palm wine & palm oil. It was fascinating to see them at work, much as they have for centuries. Afterwards, we had to retrace our route along the awful road. We stopped in Aneho, to tour the small local history museum. I learned that prior to WW1 this region was actually a German colony. It was colonized by France as part of the WW1 peace treaty.
Lunch was quite good. We got a huge salad, freshly grilled fish and rice.
A short drive from there was the UNESCO House of Slaves. This was an early 18th century house where slaves were imprisoned before being shipped to the new world. The tour was interesting, and we were the only visitors at the time.
Next we drove back into Lome, all the way to the border with Ghana. Effectively, we drove across all of Togo today, from the Benin border to Ghana.
Day 11
We were awake by 6am, and departed for the 150km drive north up to Kpalime at 7:30am. Much of the first hour of driving was a construction zone, where they were widening the road. After that, it turned into a narrow road through dense, green jungle. At one point there was a police checkpoint where they attempted to extract a bribe, but the driver never paid, and we continued after a 5 minute delay. We reached Kpalime at 9:40am. It was a small city at the base of a small mountain range to the north & west.
We stopped briefly to pick up the local guide, then drove another 12km up the mountain to the village of Kouma Konda. We went on a 2.5 hour hike into the jungle outside of town. Along the way we saw numerous different plants growing wild, including cacao, coffee, pineapple & pepper. We also saw ant armies & butterflies.
Afterwards we went to the hotel, which was lovely, and quite possibly the best of the entire trip.
Day 12
We were awake at 6am, had breakfast, and departed for Lome by 7:30am. We got to the airport just before 10am and had to deal with assorted lines and drama. First to enter the terminal, they wanted to see our COVID19 test. Next was security. To get our boarding pass we had to show our e-visa for Benin and proof that we paid for the arrival COVID19 test. Emigration wanted to see our departure health declaration. Security was a bunch of corrupt jerks who insisted that we remove our shoes, then confiscated some (but not all) of our AAA batteries.
Our flight to Cotonu, Benin continued onto Khinshasa, DRC. We ended up with a bus gate. For reasons, they crammed all but the last 4 passengers onto the bus. Then rechecked everyone's boarding pass as they got off the bus. This flight had lots of nuns, a dude wearing a winter jacket (with the hood up), and random Chinese people. Before even pushing back, they offered everyone water. The flight departed late due to late loading of cargo. All for a 30 minute flight which barely climbs to 13k feet, all because the land border is closed to non-residents due to the pandemic.
We took off 35 minutes late. Just as we were nearly ready to land, we started climbing again. The pilot announced that the plane was not 'stable' to land, and they were performing a 'go around' to try again in a few minutes.
once we landed they bussed us to a huge tent where they performed the arrival COVID19 tests. then they bussed us to the actual terminal for the immigration formalities. it was fast & efficient, and we were out of the terminal in 10 minutes. we found our guide (same guy as in Togo), and he took us to the hotel.
Day 13
we woke at 6am to find no water at all in the shower, and a sticker on the wall telling us to contact reception for 'more' water. After a tortured Google translate session, they enabled the hot water.
We were supposed to get breakfast this morning at 7am, but there was nothing. eventually, they gave us stale baguettes and bad tea, and then we departed for Porto Novo. The drive took about an hour.
Porto Novo was originally controlled by the Portuguese, prior to French colonization. Additionally, freed slaves from Brazil returned. All of this history created a lot of unique architecture and culture.
We did a walking tour, stopping at a number of spots. The highlight was a hundred year old mosque that was constructed using the plans for a catholic church. We also toured the palace of the last king (before the French arrived), and the botanical garden.
Afterwards, we drove further east to Adjarra to see a small museum of old ceremonial masks. It had a lot of really cool, old pieces from as far away as Angola, Nigeria & Cameroon. When we were done, the care taker grabbed a ceremonial cup off the shelf. He then grabbed this crazy bonkers fetish and poured palm wine from the fetish into the cup, and passed it around for us to try.
Then we drove a bit further east to the end of a mud road where it met the Black River. This was a smugglers route (via water) into Nigeria, just 5km further east. There were wood boats coming and going with people & supplies heading into the jungle.
We got a mediocre lunch next. We ordered chicken, couscous & sauce. the problem was that the chicken was tough and had little meat on the bones.
Day 14
We had yet another mediocre breakfast (which we won't attempt again), and departed at 8am for the town of Ouidah. The drive took less than an hour west from Cotonou. Everything that we did & saw in Ouidah was related to the voodoo religion or the 19th century slave trade.
The first stop was the python temple, which has significance to the voodoo practitioners. There were a number of fetishes & statues, and finally a small concrete room with about a dozen live pythons. Denise got to hold one as it slithered around her neck.
Next, we started a walking tour around the town, passing a bunch or minor points of interest, including the first hospital, and statues of notable citizens. Eventually we reached the start of the Slave Road, which is the path that captured slaves took before being shipped off. The road itself was sand, with a steady stream of motorbike traffic. There were several symbolic monuments along the way, representing different parts of the experience. When we reached the end of the road at the coast, there was some huge construction project blocking access to the 'door of no return'. we peered through the construction fence to see the symbolic point where thousands were shipped off as slaves.
Afterwards, we drove the 25km 'fish road' along the coast back towards Cotonou. The road was sand, and ran along the beach. There were a lot of fishing shacks on the beach, plus tons of coconut palms. We stopped for lunch at a restaurant on the beach, just outside of Cotonou, where we ordered calamari & turbot, and it was quite good.
The next stop was via a drive north to visit the town of Ganvie, on the north shore of Lake Nocoue. This town is built on the lake itself, with nearly every building on stilts over the water. The only way to get there is by boat. We departed from the western edge of the lake and headed north east. There are many people on boats of all sizes. As we neared the town, we started to see buildings, and then more people as well. It was fascinating seeing a town of 40k people where the only means of transportation is boat. At one point we saw a funeral taking place with people in boats, music and the casket in a boat as well. The only issue with the trip was that all 3 times that we stopped, it was at some artist shop selling stuff. We never stopped anywhere interesting like a school, mosque or church.
Day 15
We were awake just before 7am, when the power went out. A loud generator kicked on a bit later. When checking out of the hotel, they refused to accept our credit card, despite telling us that they would a few days earlier. It was raining lightly as we started the drive north towards Abomey at 8am. The sky cleared eventually, and the drive was uneventful.
We arrives in Abomey at 10am, and stopped at the UNESCO Kings of Abomey Palaces site for a tour. At first, it didn't look like much beyond some huge mud walled squares, but once we started the actual tour, it was clearly much more. The tour lasted nearly 2 hours, and was wonderful. We learned of the history & cultural traditions of the kings dating back to the 17th century. We saw the different buildings inside the palace, plus many interesting artifacts. We also got to see the last king's burial site, which required removal of our shoes, and an offering to accompany a secret wish.
One odd quirk of this region, is the ubiquity of penises. Meaning, statues with them representing virility. Nearly every stop has at least one statue or fetish or spirit representation with an oversized, erect penis. Its sorta comical at this point.
After the palace, we continued our drive north to Dassa. The road quality was not great, plus there were a lot of trucks from Niger. Also, started seeing lots of 6ft long bags of charcoal for sale along the roadside. There were also lots of stands selling plastic bags of ground cassava used for cooking. As we neared Dassa, there were large hills covered in truck sized boulders and trees.
Lunch was at a "local" place, where we had fufu (boiled cassava, kinda similar to smashed potatoes), and a green sauce with mutton bits & fried cheese. it was pretty good, and most people ate everything with their hands.
Day 16
We had a bit of a rough night because the hotel had no AC (just a fan), plus we needed to get up at 5am to depart at 5:30am for Pendjari National Park. We were driving in the dark for the first hour, plus had two police checkpoints. Just before 2 hours of driving as we neared the Togo border, the road became a cratered mess for several kilometers. Thankfully it improved after 20 minutes of driving. At 8am we stopped for tea for a few minutes. We started randomly seeing monkeys running across the road. The number of mosques also started to increase as we moved north, back towards the Sahel (the transitional region between the Sahara & the wet tropics further south). The terrain became increasingly mountainous as we got closer to the park.
A bit before the park entrance, we turned off the road to see Tanougou Falls. It was nice, but seemed like there's usually much more flow later in the wet season. We reached the park entrance just before noon, and had to switch to a 4x4 truck that looked 40 years old. We had to let them copy our passports to get the entrance permit.
After that we drove for over 2 hours to reach the park lodge. Along the way, we saw a few animals; hippos, antelope & baboons. Much of the park has trees, bushes & tall grass. When we finally reached the lodge, after 2pm, we had lunch, then went to our room to relax for a few hours. At 5pm, we went on a game drive.
The drive was ok, but not great. We saw guinea fowl, a lot of baboons (including a baby), lots of antelope, and a few hippos in a large chocolate milk colored pond. We also had to rescue another vehicle that got stuck in the mud. we were back at the lodge by 7:30pm for dinner.
Day 17
We woke at 5:30am, although Denise's phone thought it was 4:30am, since we were so close to Burkina Faso. I got a cold shower, and then we departed at 6:30am for the morning game drive. The air was relatively cool. We had a great, knowledgeable, friendly guide. We did not see much for the first couple hours, or mostly the same animals as yesterday. As we started to make our way back to the lodge for breakfast, we turned a corner, and found two lions, practically sitting in the road. It was a lovely surprise, and we enjoyed watching them for a while. We were back at the lodge at 10:30am, had breakfast, and were heading south to exit the park by 11:30am. We exited the park at 1pm.
We arrived in Natitingou just after 2pm, and stopped at the hotel that our guide ran for lunch. We had beef skewers with couscous, which may have been the most rubbery beef i have ever eaten. we also spent the night here, and will return to Cotonou tomorrow. At 4:30pm we drove 16km for a local village tour.
The village was really cool. It was surrounded by farm fields. There were several mud brick construction fortress buildings used to store grain and sleep. There were a bunch of massively huge baobab trees. Many trees full of mangos, a cheese fruit tree (the fruit has the look & texture of cheese), and fields of other crops. We also went to the local millet beer brewery and sampled their beer.
Day 18
Benin really doesn't believe in hot showers. Literally every place we have slept in this country has either had no hot water, or only had it working under limited circumstances. Last night was no exception, and there was no hot water this morning. Breakfast was actually good with a decent omelette and fresh OJ to go with the mis-shapen baguette & black tea.
We departed at 7am for the long drive (\~7 hours) all the way back down to Cotonou. We made a bunch of random brief stops for a variety of reasons. We stopped for a few minutes to watch a blind man do a one man band act, with a harmonica and self made drums. We stopped at the Dancoli fetish site where there was a male & female fetish. Each was a huge mound of dirt covered in offerings & sacrificed animal parts (mostly chicken feathers & blood). We observed as a guy pounded a small wooden stake into each mound, rubbed a live chicken around his head, and then sacrificed the chicken. As we departed, someone from Nigeria arrived with a bound, small goat. Lots of people were milling about.
We stopped for lunch at 12:30pm, then made a bunch of additional brief, random, pointless stops later. We got into Cotonou at 3pm, and got our COVID19 tests done. After that we stopped at the hotel to relax before dinner.
Day 19
The bed was easily the hardest foam mattress I have ever attempted to sleep upon. As a result, we were up for the day at 6am, despite breakfast being 8:30am. Today was the last real day of the entire trip, as our first flight home departed at 11pm tonight. Another not hot shower, and then we had a decent breakfast.
We headed out at 9am to see a few more things in Cotonou. First was the martyr's monument, a gift from North Korea, to memorialize those who died during a communist coup during the 1970s. It was in the fairly tacky communist motif. After that we went to the Red Star monument, which was yet another relic of the communist era. It was a star shaped monument, with a large oblisk in the center, and a bunch of seemingly homeless men milling about.
The final stop was at the Dantokpah market, which they claim is the largest in all of west africa, attracting people from Togo, Benin & Nigeria. While there I took a few photos. At one point a woman became enraged, and started screaming at me. I definitely did not photograph her, so it was a mystery what upset her so much. Then she grabbed my arm and continued to scream, so I pulled away and started to walk away from the crazy. That only upset her more, and she grabbed my arm again. I continued to walk and eventually she gave up.
We returned to the cool hotel room for the afternoon. We had a very late lunch at 5pm at a restaurant on the beach. After that we went to the airport for our 22:50 flight to Paris.
You can read about the first part of the trip HERE. All of the trip photos are posted HERE. A GPX map track from the trip is:
This post is part 2 of the "west-africa-2021" series: