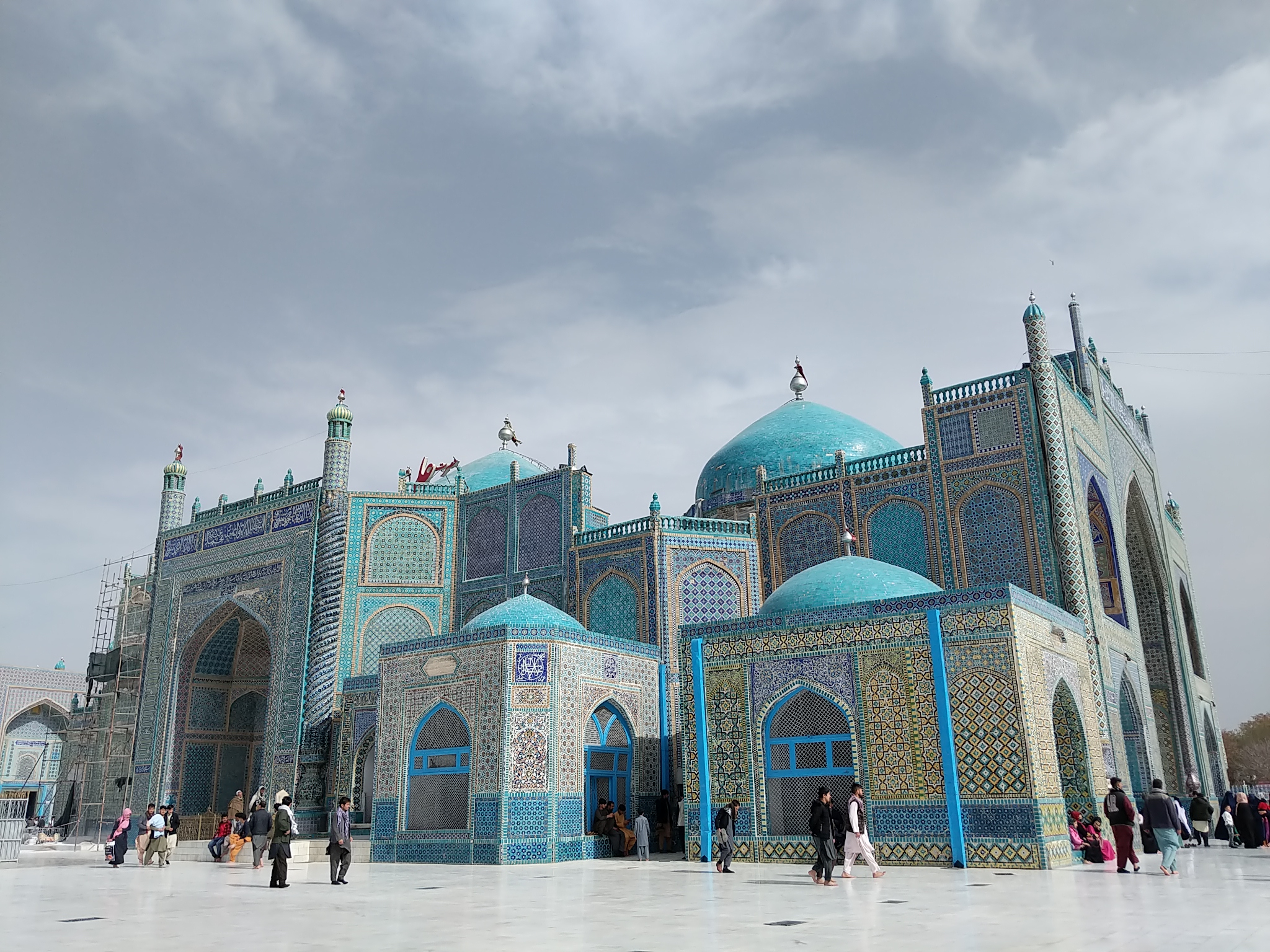 23:10 Friday, March 03 2021
Afghanistan & Egypt (1/2)
This post is part 1 of the "afghanistan-egypt-2021" series: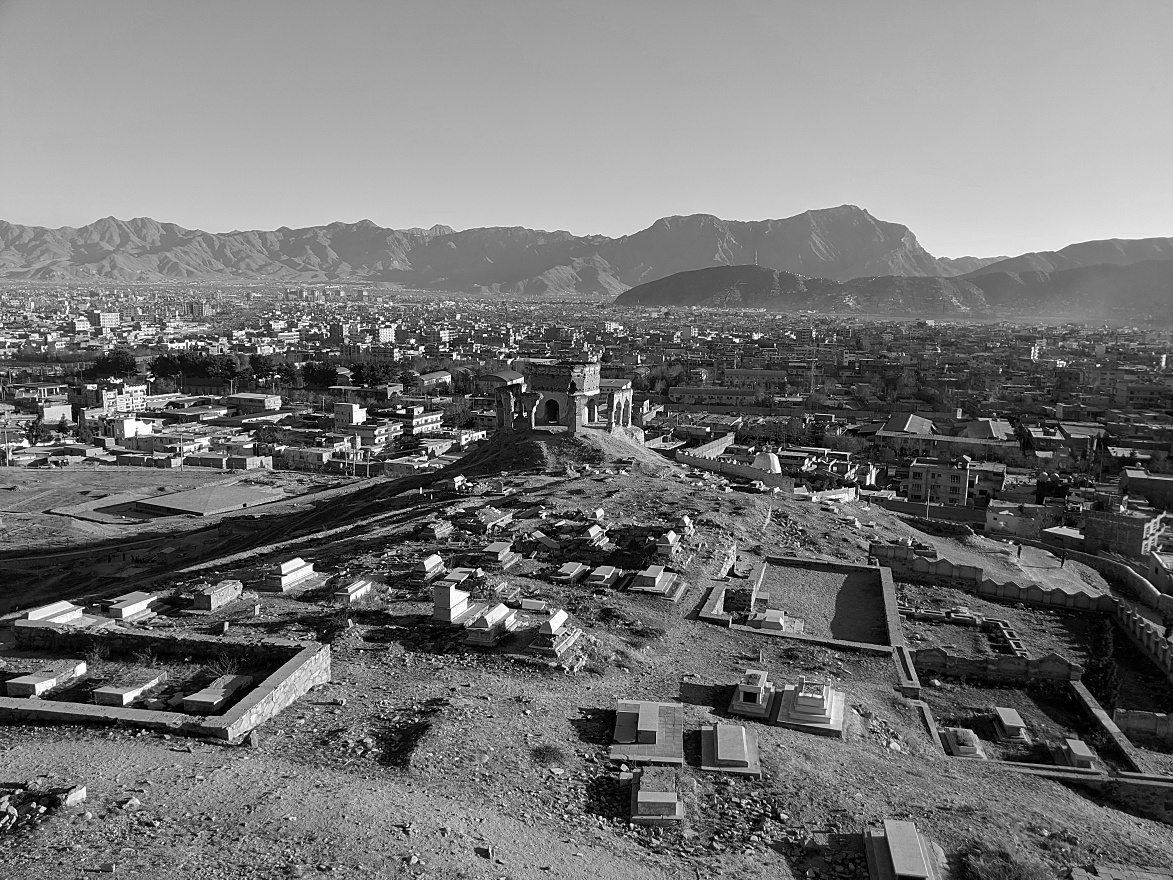 days 1 and 2
The drive to SFO went smoothly, despite light rain. Checking in for our flights was both better & worse than expected. They forced us to use a kiosk, which refused to let us checkin. An agent came over and verified our passports, COVID19 tests and Turkish visas. It was clear that she had no clue what she was doing. Unites refused to print our boarding passes for anything beyond their flight to LAX. Despite a nearly full flight, we boarded on time, and departed on schedule for the 1 hour flight.
LAX was its usual frustrating mess. We landed at terminal 7, and had to hike over to terminal B (basically the entire length of the airport). Almost nothing was open, and we settled on some overpriced food. The terminal was like a ghost town. When we got our Lufthansa boarding passes, the gate agent commented that it would be light. At boarding time there seemed to be more people lined up for business class than economy. We pushed back on time. The flight to Frankfurt was uneventful.
We landed on time, and were pleasantly surprised to learn that our gate for Istanbul was in the same terminal where we landed. This meant, no need to clear security again, and a shorter walk. The terminal was not that empty.
Everything after that was a huge fiasco. An hour before boarding the gate agent announced that everyone needed to have their COVID19 test result reviewed as a condition of boarding. Immediately, a massive line formed, and took forever to clear through. Most people were fine, but then there were the idiots who either had no test, or had results greater than the 72 hour cutoff. All those people created a lot of drama. Boarding time came & went, but all 3 gate agents were bogged down reviewing test results. Ten minutes before departure they finally announced boarding. they still hadn't finished reviewing COVID19 tests, and apparently they neglected to properly update everyone who they did review, which blocked them from boarding. I ended up in that group, and by the time they fixed their mistake, i was at the end of a long line. I finally boarded, and somehow, we managed to depart just 40 minutes late. The flight itself was fine, but then we landed in Istanbul in a blizzard. We limped to the gate, but then there was more drama. Local police wanted to grab 2 people off the plane, prior to permitting everyone else to deplane. Once that nonsense finished, we finally got off the plane, and took care of immigration, ATM, and a COVID19 test.
Next was getting an Uber in the snowstorm. The ride to the hotel wasn't too awful, considering crappy road conditions. We got checked into the hotel (Novotel), and finally finished 2 very long days of travel.
Day 3
Jet lag had me awake for the day at 3am. Breakfast was a nice assortment of items. The weather remained crappy, with rain, sleet & snow. We ventured out to see some stuff in the old city. We took the T1 tram over there, and started at Haggia Sofia. It was almost completely empty of tourists. Afterwards we attempted to go to the Basilica cistern, but i forgot that it was closed on mondays. Despite few tourists, the hawkers & scammers were out in full force trying to convince us to buy stupid crap. We still ended up getting scammed into paying 20TL each to register out Istanbulkart for the new mandatory HES code (some silly COVID19 related govt mandate which should have been free). Even the Sulamenye Mosque was not open today for no obvious reason. By midday we grew tired of walking through slush puddles to find most stuff closed, and headed back to the hotel. Even that task was frustrating. Google claimed we could catch a bus at a specific location, but the bus never stopped (it blasted past us). We had to walk much further to get back to the tram line.
I got us a quick lunch of some spicy to go kebaps, and we spent the after watching the nasty weather from the relative comfort of our beds.
For dinner, we went to a fantastic Lebanese place a few minutes walk from the hotel (Tahin). Huge portions of everything, and it tasted great.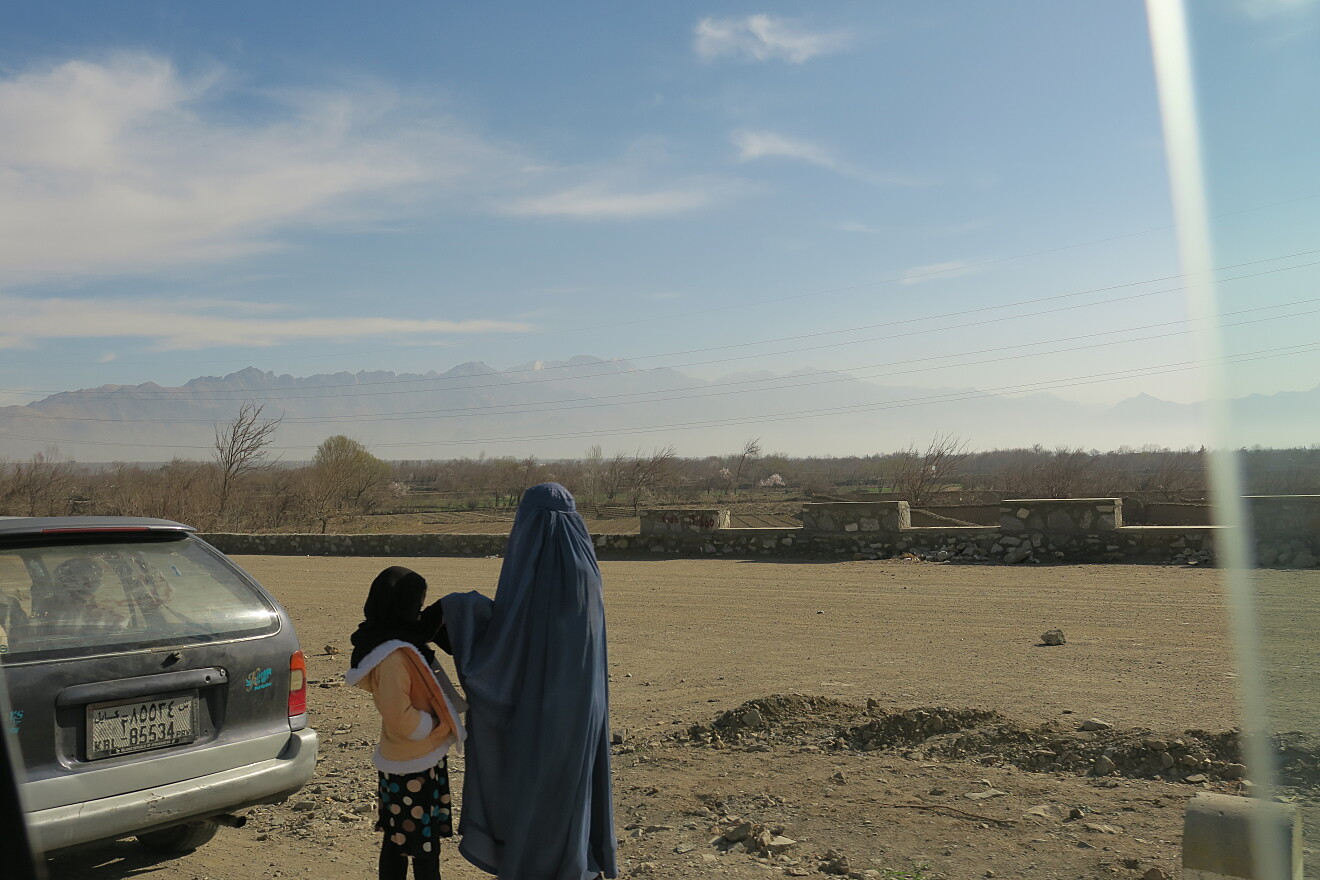 Day 4
I woke at 2am, but then managed to fall back to sleep until 7:45. We packed up, checked out, and headed out for our full day food tour. The weather was still not great, with snow flurries off and on for much of the day. The tour, however, was great. We ate our way across the Bosphorus. So much food, for 6 hours, nearly all of it was great.
At 3pm we wrapped up the tour, and got on the ferry from the Asian side back to Europe. Then it was a 10 minute walk back to the hotel to pick up our bags and head to the airport for our Emirates flight to Kabul (Afghanistan) via Dubai. Amazingly, our Uber came immediately, as he happened to be in front of the hotel. The weather cleared at that point, and the drive to the airport was a smooth 40 minutes.
Once at the airport, we had to clear pre-security (just to enter the terminal). They decided that my power bank was suspicious (yet not my unopened water bottle). Once in the terminal, we exchanged my remaining Turkish Lira for USD, picked up our (negative) Covid19 tests, and got our boarding passes. The ticket agent was visibly confused why we were going to Kabul, and asked if we carried Afghani passports. She also checked our Covid tests, but it was otherwise fine. Normal security & immigration went smoothly, and we had over 2 hours to kill until departure. Our plane arrived on time. While we pushed back on time, we had to get de-iced prior to take-off, and that took 40 minutes. The flight itself was easily 90% empty. Somehow we landed just 25 minutes late.
That began an hour long ordeal. First we had to walk across the terminal for a solid 25 minutes to get to the xfer area. Then we had another 20 minute tour on the world's slowest bus (srsly, max speed was 25kph), with broken AC, around the entire airport to the F terminal. The F terminal is literally on the opposite side of the airport, where the cheap airlines are based. The terminal was super packed.
All flights are bus gates, and they actually boarded on time. The flight was packed. It was 2.5 hours, but felt longer. Afghanistan had a lot of snowy mountains.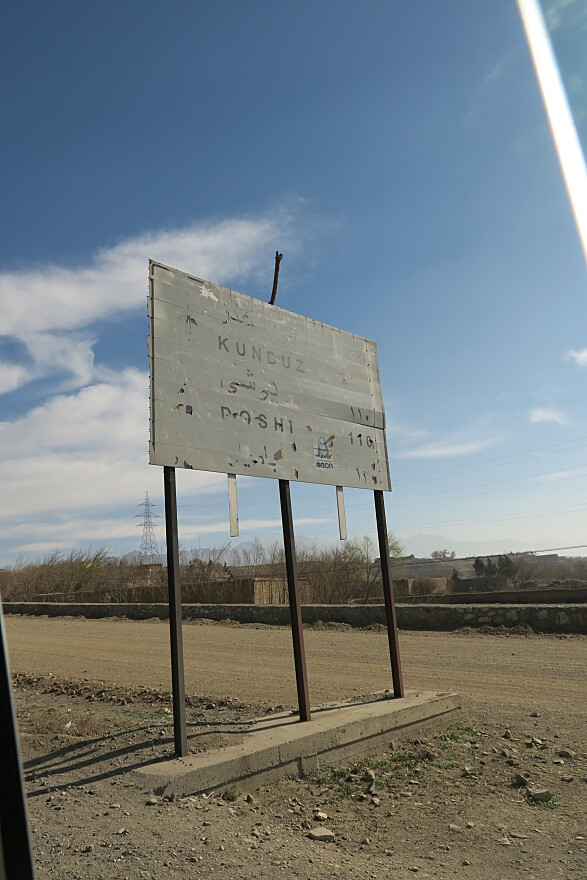 Day 5
The flight into Kabul landed on time, and then it was chaos on the plane. Multiple men were pushing forward from the back of the plane. Other people were shoving to get their bags. Finally we started to get off the plane onto the jetway into the terminal. The terminal looked decades old. Immigration went relatively quickly though. Denise had to scan all her fingerprints. I only had to scan my right hand, but the official was closely scrutinizing my visa, examining it repeatedly as if it were forged. Once stamped in, we exited the arrivals hall, and I found an ATM, where i got out 7000 Afghanis, their currency. Then we wandered across the airport road to find the guide, waiting outside the airport's inner security perimeter. We had to wait a while for two others who were part of the tour group.
Once they exited the terminal we got into an old beat up minivan to go to the guesthouse. Traffic was crazy and chaotic. Lots of 20+ year old imported cars zig zagging all over the place. There were often miles of 20ft tall reinforced concrete blast walls protecting fortified compounds from bomb explosions. Also tons of people walking and biking everywhere.
The guesthouse was an unsigned compound behind multiple steel gates. It was a mishmash of odd rooms, all quite chilly & drafty. We had a mediocre breakfast of old, stale bread, jam, a fried egg and tea. Then the guide went over safety protocols, and told us that he would need to go out to purchase everyone Afghan clothing to help us blend in and not draw attention from those who might wish to harm us.
I took a nap on a ridiculously rocky foam mattress as we waited. When he returned, i had a light blue, poorly fitting (sleeves were too short, pants too big) shalwar kameez. He claimed that he couldn't find anything for Denise, so she had to wear a longer shirt.
Next we all got into the minivan to tour the city for the day. First stop was Kabul's Blue Mosque. We attracted a crowd almost immediately, plus the police seemed to not be happy with our presence. Regardless, the mosque itself was gorgeous, even if only from the outside (we were not permitted inside). While there, we experienced the first of many begging children. This group was mostly boys under the age of 10, carrying bathroom scales. For some tiny donation, they would let someone weigh themself. Later, we would also come across girls selling tea at the side of the road.
Next was the National Museum, which sounds impressive, but was not. The biggest issue was that they didn't have many exhibits, because decades of wars caused much to be stolen, looted or destroyed. also, they claimed not to have any power until our guide complained to the museum director. It wasn't too bad, but there was barely an hour's worth of cultural & historic artifacts on display. And of course, we were the only visitors.
After that we went for lunch at a restaurant whose specialty was basically a fried quesadilla full of assorted stuff (ground chicken, vegetables), with a yogurt dipping sauce. It was decent.
Following lunch we went to a religious school (intended for adults), whose main attraction was a recently constructed gorgeous mosque. We were even permitted inside, although the exterior was the best part. An armed guard escorted us around the entire time.
Next we drove up to a viewpoint overlooking much of the city. However, it took forever to get there due to horrendous traffic. Also, there are armed police & military checkpoints everywhere. So many random guys with huge guns. The viewpoint also had a mausoleum for the last king of the country, who passed away back in 2003. The views were pretty good. We also saw lots of kids flying kites, plus 2 US military surveillance blimps hovering over the city.
The last drive of the day was supposed to be about 5 miles back to the guesthouse. It took over an hour due to the worst gridlock traffic i have ever experienced. Once we got back it was about 6pm. We caught another brief nap, then had a fairly mediocre dinner at the guesthouse at 7pm. There was a bland vegetable soup, basmati rice, cubed chicken in a tomato sauce, and salad.
We went to bed for the night immediately following dinner.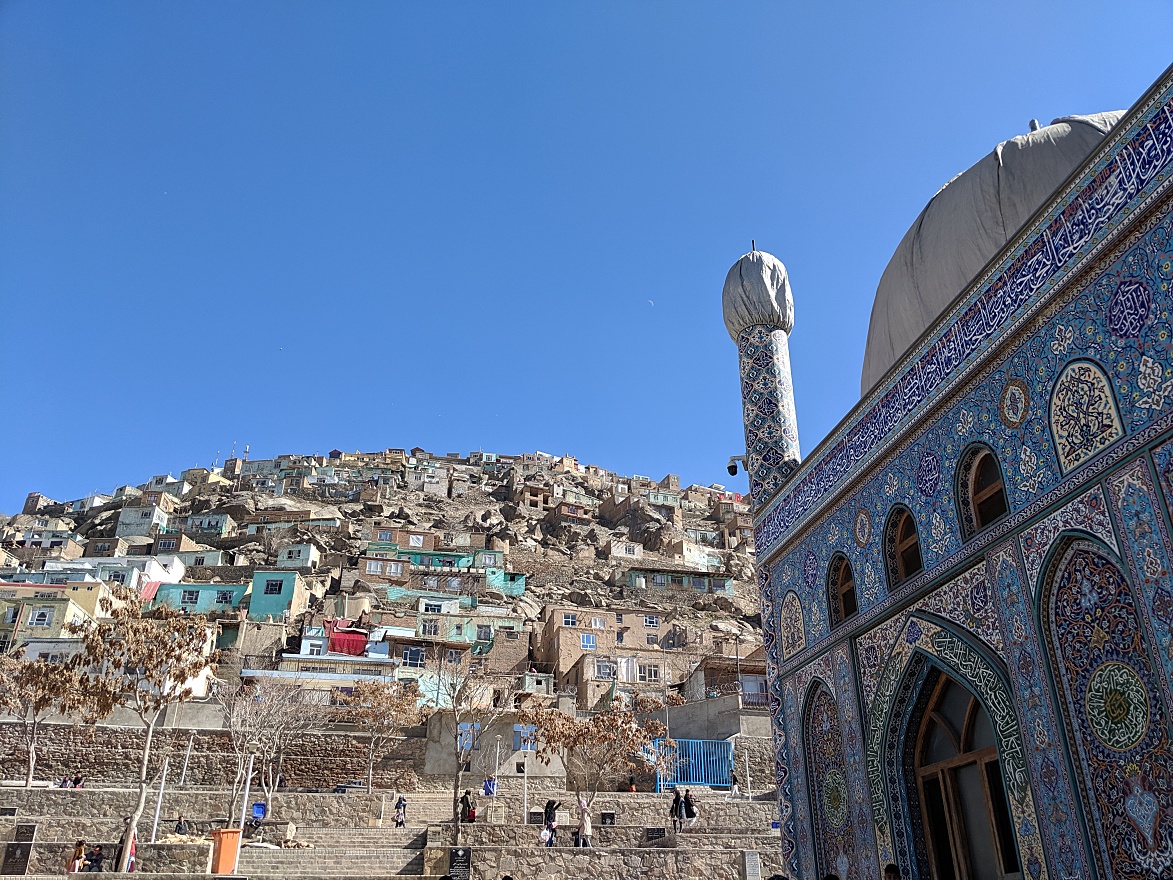 Day 6
I slept until 4:30am, despite a rocky bed. The guesthouse lost power for a few minutes before 7am. Breakfast was hard boiled eggs, tea and flat bread.
We departed just after 8am, for a long drive north to the Panjshir Valley. Traffic wasn't too bad, although the road quality wasn't great, with lots of speed bumps. Once out of Kabul, the scenery improved, with snow covered mountains in the distance. Then a river ran along side the road as the mountains closed in on both sides. As we neared the valley, we saw wrecked tanks from the Soviet occupation dating back to the 1980s. There were also a number of military checkpoints at the entrance to the valley. By late morning we reached the Massoud Mausoleum, which memorialized a famous military leader who fought both the Soviets & the Taliban before he was assassinated by al Queda. Afterwards we started the drive back towards Kabul.
Around 1pm we stopped at a small riverside restaurant for lunch. We had a lovely meal of kebabs, kwabili pilau, beans and flat bread. The remainder of the day was spent driving back to Kabul through awful traffic. We reached the guesthouse at 6pm.
A few random observations:
* once outside of kabul, nearly all adult women wore the full all blue (Afghani) burka.
* we spotted an armored car rental agency in kabul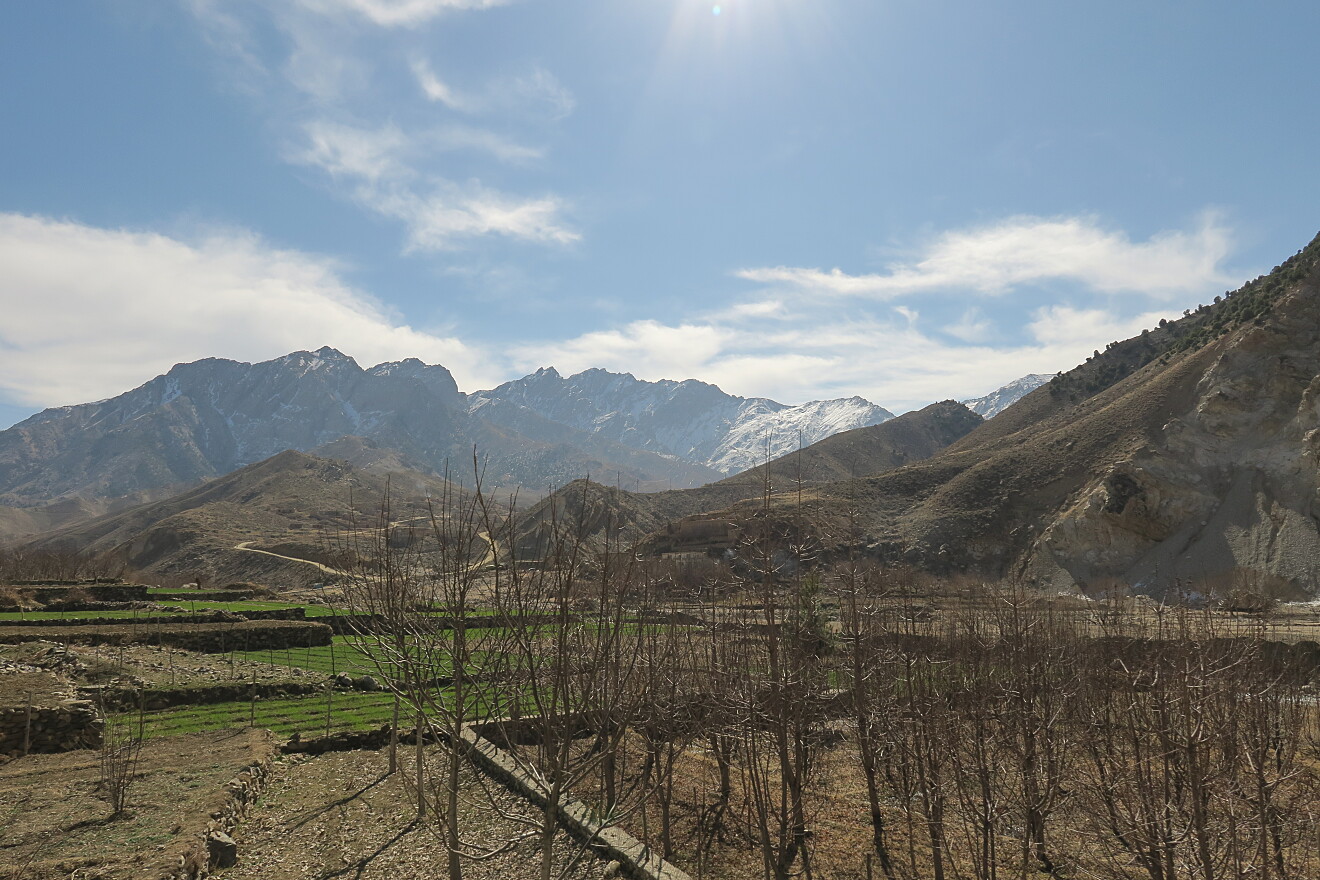 Day 7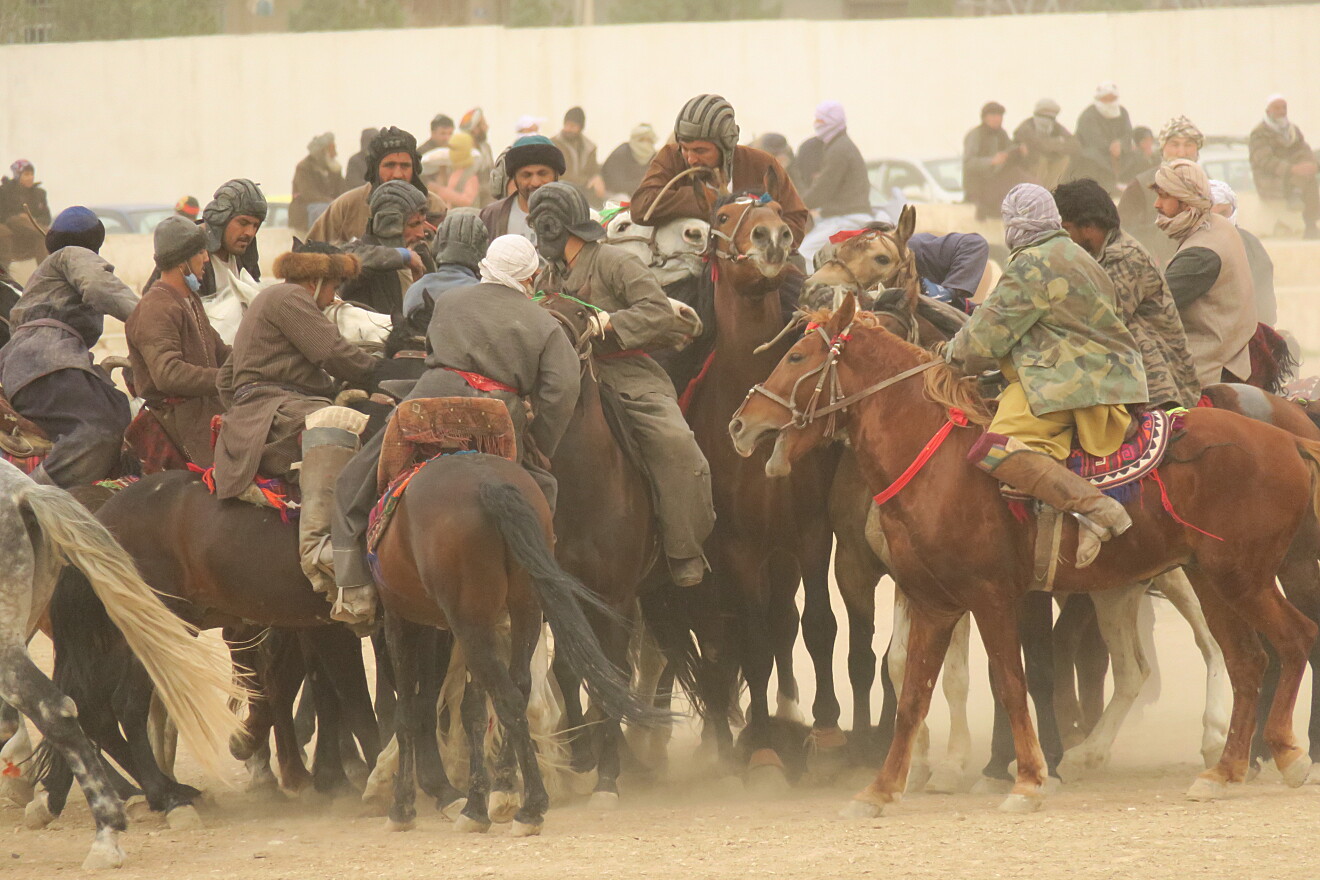 We were awakened just before 11pm by an earthquake. It turned out to be a 3.7 over 100km away, but felt far worse than that. Thankfully, there were no aftershocks, and we eventually fell back to sleep.
We had to be awake at 4:45am. First we needed to get our COVID19 tests for the flights to Egypt. That was a bit horrifying. We drove to a 'hospital' where a coughing, spitting man unlocked the door. We walked through the dark hallway, upstairs to a room signed 'PCR Test Lab'. Eventually, another guy in a random t-shirt appeared, and scanned our passports. Then he proceeded to fumble his way through putting on gloves, and finally swabbed our throats. At no time did he wash his hands. We paid 3500 Afghanis each (about \$50) for the tests.
Next we drove to the airport for our domestic flight to Mazar-i-sharif. The airport is notorious for its insane security. First we all had to walk through a security booth for a pat down. Then we got back in the van to drive closer. To enter the terminal we did another pat down, plus they scanned our bags. We got our boarding passes, and did another round of rigorous security. Everyone had to remove their shoes. They scanned our bags again, and we walked through metal detectors. Who knows what got flagged, but they ended up unpacking everything from my bag, and then sending it through again.
The 45 minute flight was supposed to depart at 8am. However, for 'reasons' it was 75 minutes late. We ended up landing at 9:35am in thick fog & high wind. The airport has a new terminal, but only bus gates, for a distance that we could walk in barely 20 seconds. We walked through the terminal, and then past two layers of airport security to find our driver.
The city seems much more modern and better organized than Kabul, with a grid street plan, and traffic lights. First stop was the hotel to drop off our stuff. Then we headed to the blue mosque. The mosque was truly spectacular, with the best elements of Persian & central asian mosques. While we were not permitted to enter the buildings, walking the grounds was still great. We sat on a bench and watched people for a while too. People were generally curious, with a few who approached to greet us. Also, we learned that the hospital where we took our COVID19 test that morning was no longer approved, and we would have to get retested elsewhere tomorrow as soon as we returned to Kabul.
Next we went to lunch. It was pretty good. We had dumplings in a yogurt sauce, meatballs and an eggplant dish. After lunch we went to a buzkashi game. Buzkashi is this combination football/polo thing, where men on horseback fight over a headless goat carcass, and have to carry from one end of the field to the other. there were tons of people selling snacks (most of them small children). It was kinda interesting for a while. But much of the time 30+ horseman would be in a tight huddle fighting each other for the goat, and it was unclear what was going on. We stayed for nearly 90 minutes.
Random bits of trivia:
* carrots are a big deal here. street vendors make carrot juice, people sell dried carrot candy, etc
* 99% of the cars are old, imported Toyotas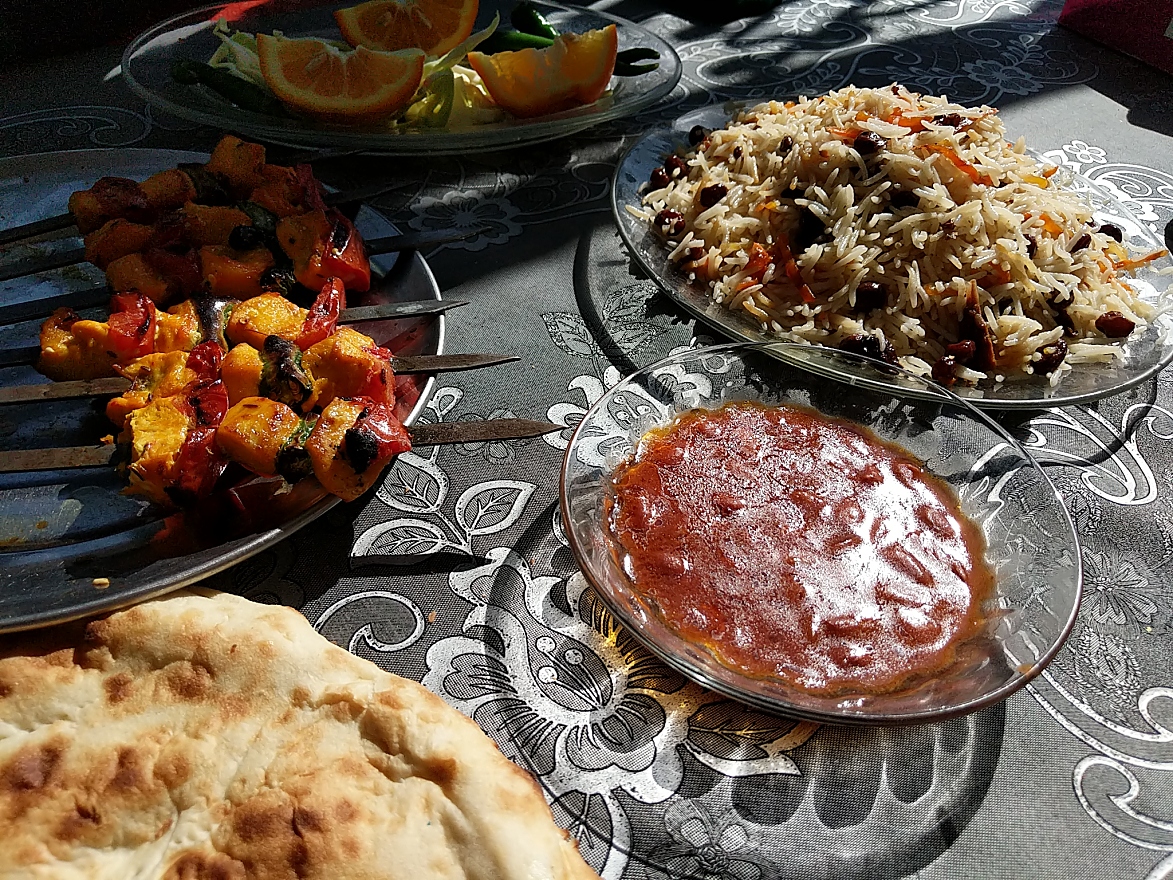 Day 8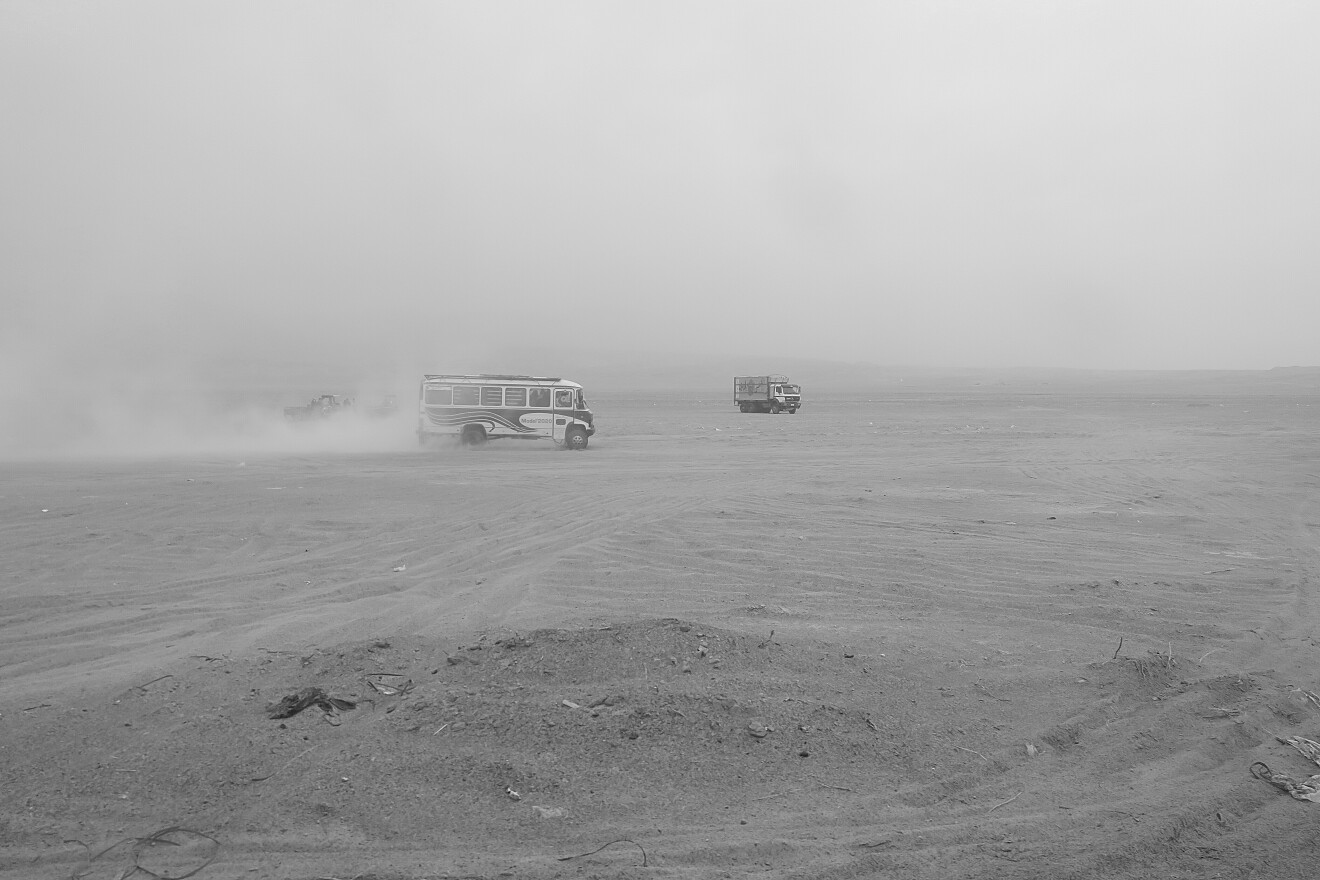 Today started according to plan, then went very very off the rails. We were supposed to drive about 2 hours east of Mazar-i-sharif to see a 5th century Buddhist stupa and prayer cave, then return to catch a mid-afternoon flight back to Kabul.
We were supposed to get breakfast at the hotel at 7am, then depart at 7:30am. However, the hotel failed, and didn't serve anything until around 7:25am, and what they served consisted of some bizarre fruit punch with a floating cherry, bread, vanilla flavored sponge cake, and some very runny eggs.
It was supposed to take about 2 hours to drive east to see a 5th century rock carved Buddhist stuppa, with prayer caves. it was overcast and occasionally drizzling for the entire morning. Barely an hour into the drive, we were also an hour's drive south of the Uzbekistan border, and all traffic ground to a halt. Apparently the truckers importing stuff into afghanistan were tired of being taxed by both the real Afghani govt, and the Taliban, and were staging a road blockade in protest. This meant that trucks were parked for miles blocking the road, plus both sides of the road. It also meant that everyone was attempting to drive off road, in an area that was basically desert, with little more than deep sand in all directions. Deep sand is hard to drive through, as there is poor traction. This means that unless you maintain enough speed, you get stuck in the sand. And lots of people were driving like lunatics to avoid getting stuck. Others were getting stuck, including random trucks. this made the area an obstacle course, as cars were weaving all around the stuck vehicles. At one point we got stuck too, but did manage to get free after a few minutes. all of this insanity added about 40 minutes to our drive time.
We got to the stuppa a bit after 10am. It was fairly impressive, as it was carved completely out of solid rock, effectively buried in a huge pit. There was a steep trail down there, allowing us explore and circle it. Nearby was a set of small caves used by monks for prayer & meditation. A short driver further down the hill was a larger cave complex that we also explored for a bit.
Once we wrapped up, our guide (Noor), broke us some bad news. The list of approved COVID19 labs in Afghanistan was reduced to just 1, and it wasn't the lab we used. this meant that we would need to get retested tonight to get the result back before our 8am flight to Cairo (via Dubai). However the other bad news was that our flight back to Kabul was already late, with no clear departure time. The lab we needed closed at 8pm. This meant that there was a high risk that the flight might not get back to Kabul early enough for us to get tested. Our only options were take our chances with the flight to kabul, or drive 7 hours back to kabul. Through Taliban controlled territory. We opted for the drive.
At 11am we started the drive, over horrendous roads, amazing mountain scenery, and a bombed out warzone. Our driver drove like a lunatic, racing to get us to Kabul in time. At one point our guide mentioned that the driver used to fight al Queda in the 90s, driving tanks, and lots of other vehicles under challenging, dangerous conditions. I guess this was supposed to make us feel better about his insane driving, but it really didn't help. The first couple hours were not too bad, beyond speeding, swerving and overtaking vehicles in a reckless manner. However, then we entered the Taliban controlled section of the road, and it was very obvious it was an active warzone. There were fortified army posts every kilometer, full of bullet holes. Large chunks of the road had huge craters from explosions. And the ever present threat of Taliban. Thankfully the bad section was maybe 10km, and afterwards, the remainder of the drive was 'normal'.
Although normal ended up meaning driving over the highest mountain range in the entire country, at 3500m. This section of road was unpaved, and in horrific condition. However, the scenery was absolutely stunning. We saw glaciers, lots of snow capped mountains, raging rivers, and huge boulder fields. Also, lots of tunnels, none of which were paved. It took a solid 2 hours to cross the mountains, despite the total distance being about 45km. The remainder of the drive to Kabul was almost anti-climatic in comparison.
We got to the test lab at about 17:30, paid \$150/person for expedited results, and then went to the hotel. We had dinner, and received our (negative) test results at 20:30. It was a long, stressful, exhausting day.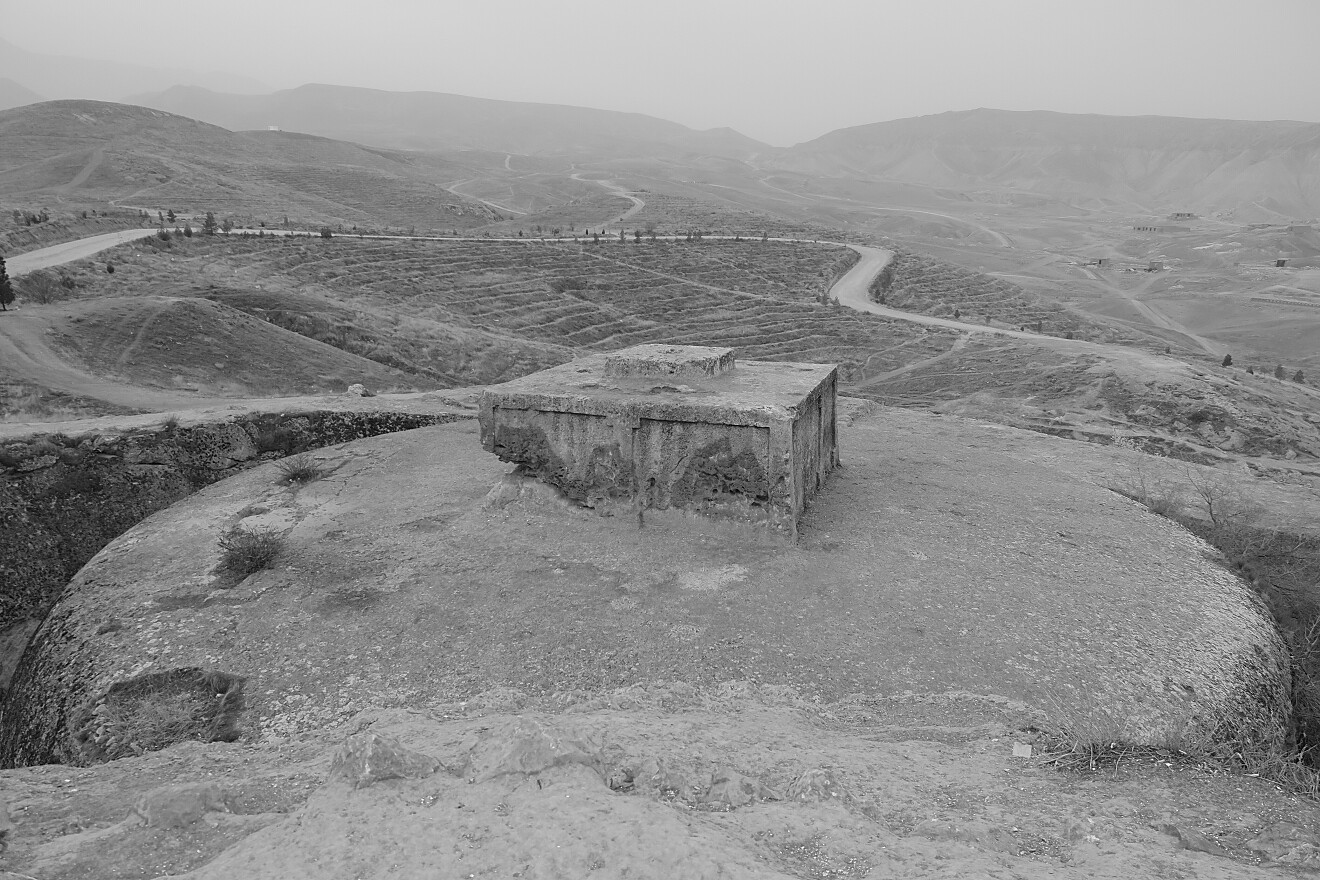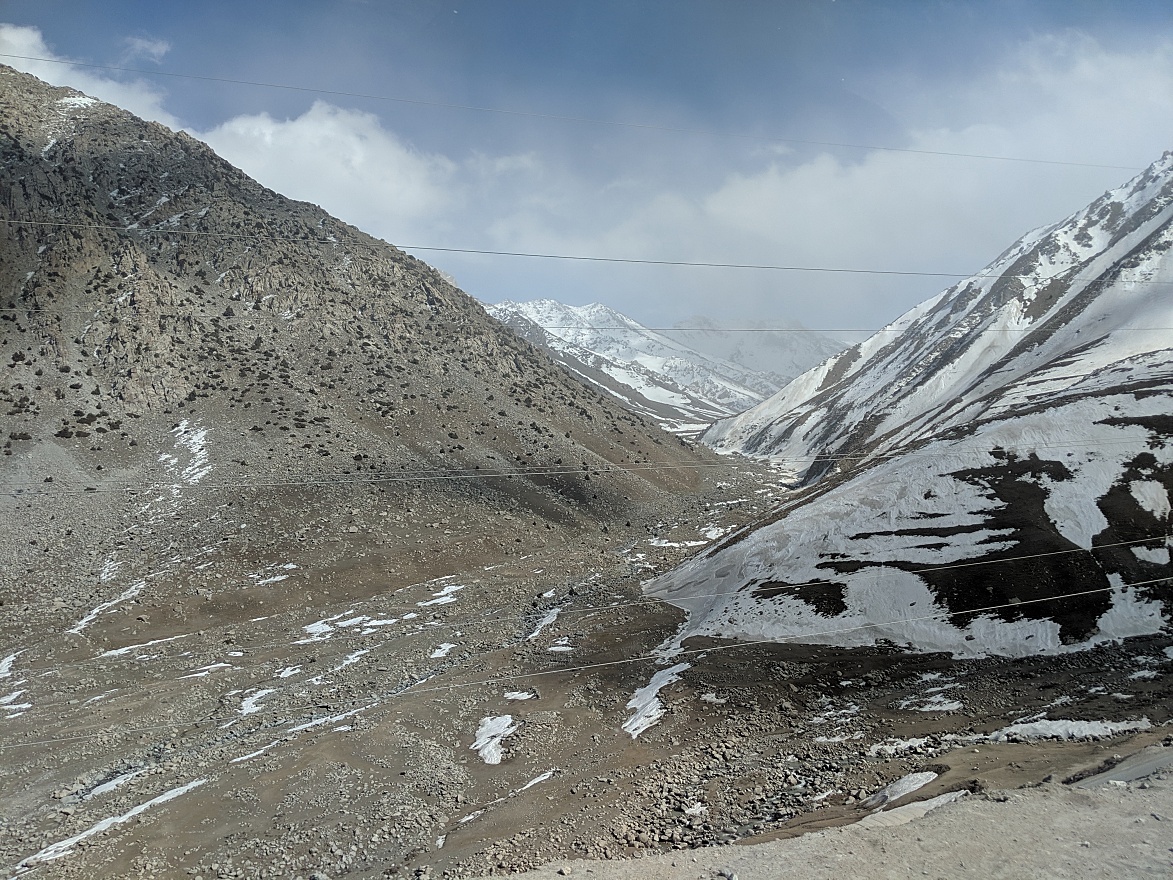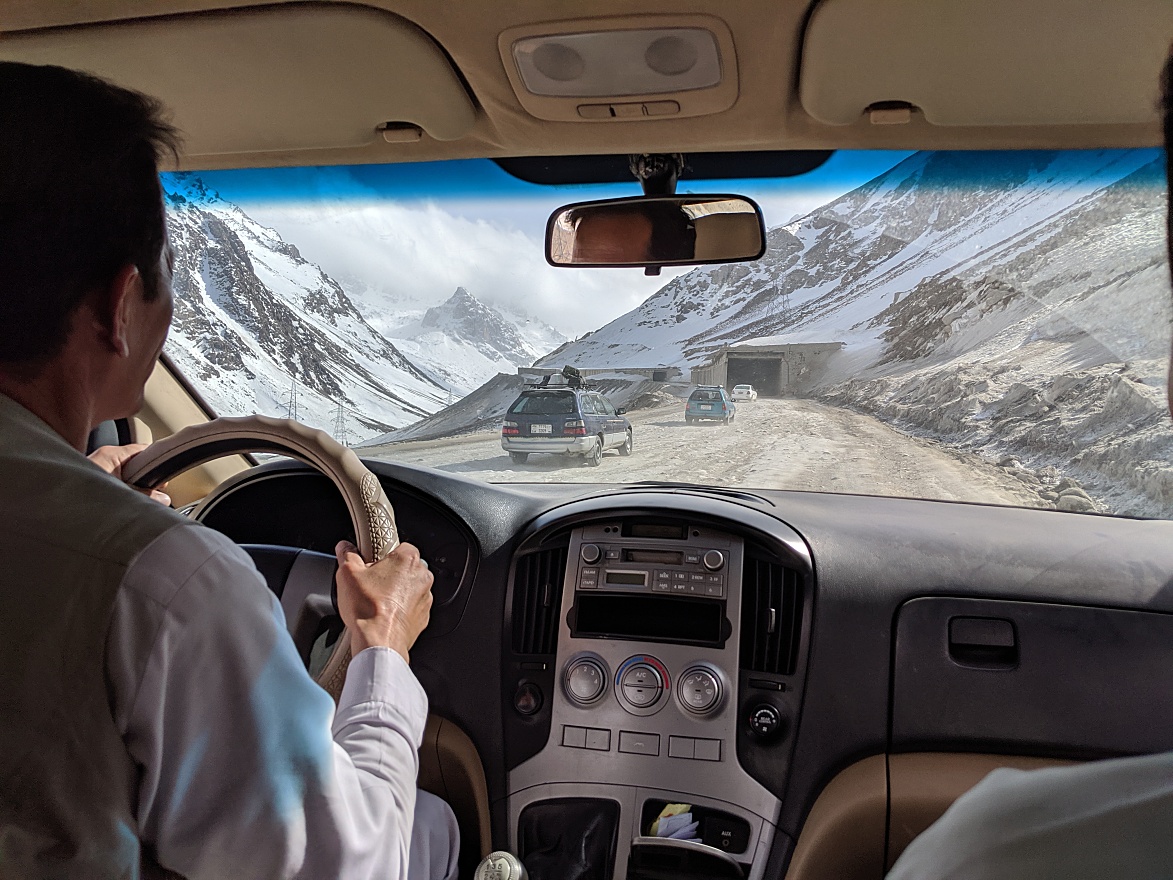 All of the trip photos are posted HERE.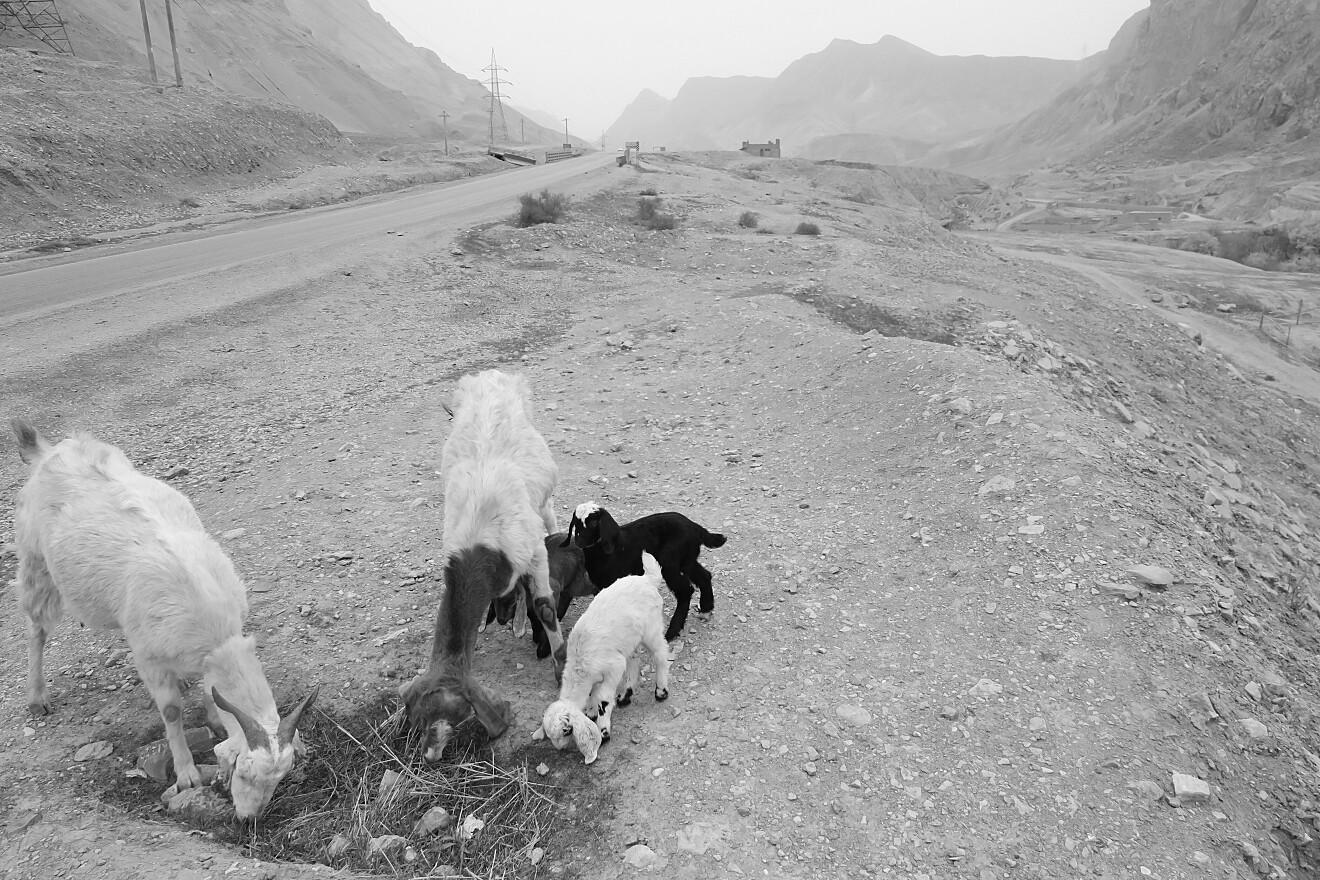 This post is part 1 of the "afghanistan-egypt-2021" series: