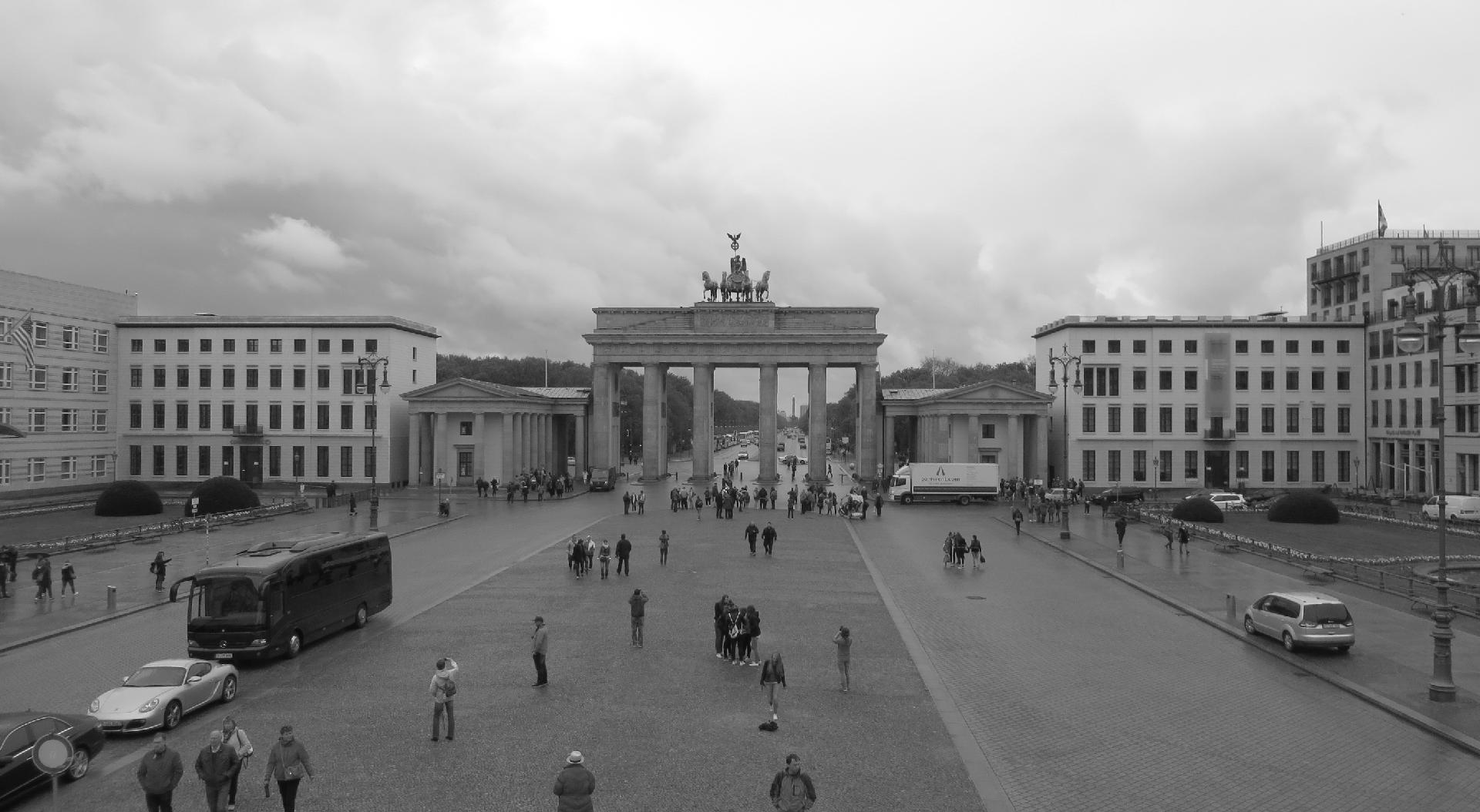 11:31 Sunday, May 05 2015
Germany - the north (1/2)
This post is part 1 of the "german-2015" series:
We've just returned from spending two weeks exploring Germany. Overall, we had an amazing time, seeing a pretty decent swath of the country. We flew into Berlin, stayed a few days, then rented a car and gradually worked our way down to Munich. Spent a few days there, then took the train back to Berlin, before flying home again.
We flew into Berlin via Istanbul, on Turkish Airlines, via a new route that Turikish was offering out of SFO. Unfortunately, our experiences with Turkish were not all that positive (delayed flights, poor customer service, etc), so its unlikely that we'll ever use them again. Despite the delays, we arrived in Berlin just after 9PM, caught a bus to the subway, which then took us to the 'Checkpoint Charlie' area of Berlin. It was then a few minute walk to our hotel, and we were in our room just after 10PM. In what became a trend throughout Germany, our room had no individually controlled AC (just heat), and it was actually quite warm that night. We still managed to sleep relatively well, due to jet lag and the long travel of the day before. We awoke the next morning, had a pretty good buffet at the hotel, and then set out to explore. We discovered that just about all city public transportation in Germany runs on the honor system. As in, everyone is supposed to pay for a ticket, but there is no active enforcement. No ticket turnstiles, no one asking to see a ticket. It was both bizarre and refreshing. Our first stop of the day was Charlottenburg Palace. Despite kinda crappy weather (light cold rain), the palace itself was quite nice. The included audio tour was great, and made exploring the palace interesting & convenient. The grounds were beautiful as well, although the weather made it kinda miserable to wander around for long.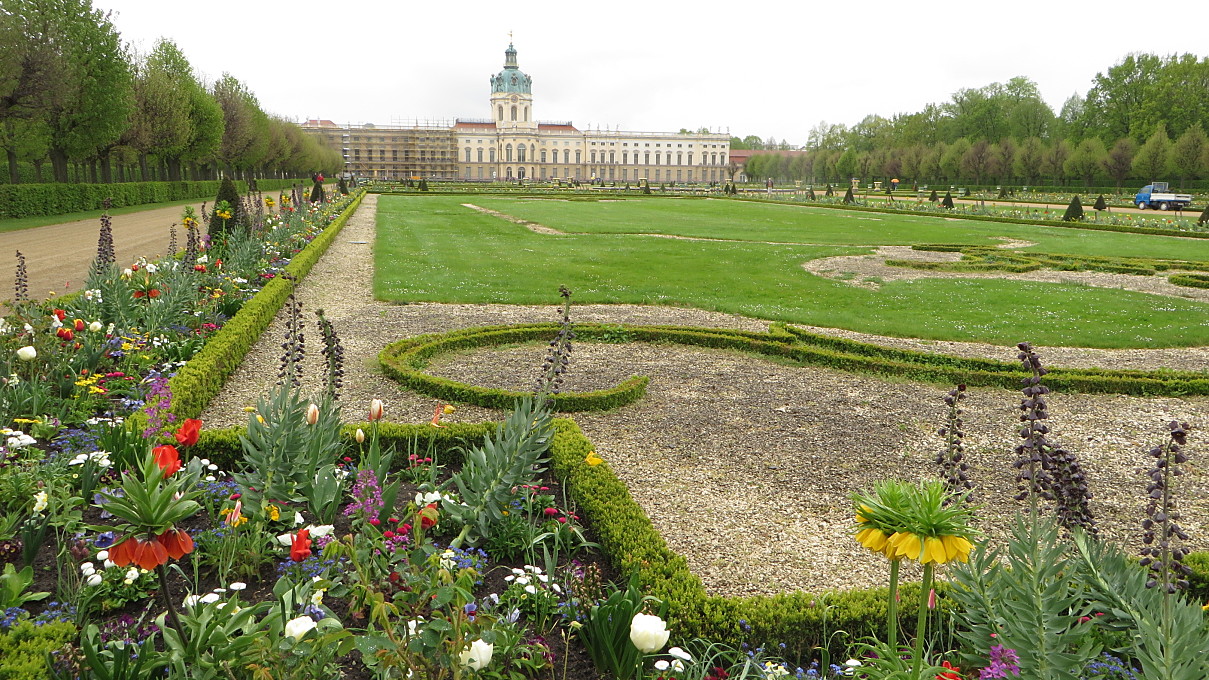 After spending a few hours at the palace, we returned to the subway, and headed back into the center of the city. First was to find some lunch, where we stopped off at a 'beer hall' inside the central train station. I think the lesson we learned here was to not expect good service (or great food) at a restaurant in the train station. I tried out the curry worst, but the wait staff was incredibly slow & lazy, and Denise accidentally ended up green beer, which had Sprite in it. Anyway, it was food, and after that we headed over to the Brandenburg Gate to catch a walking tour.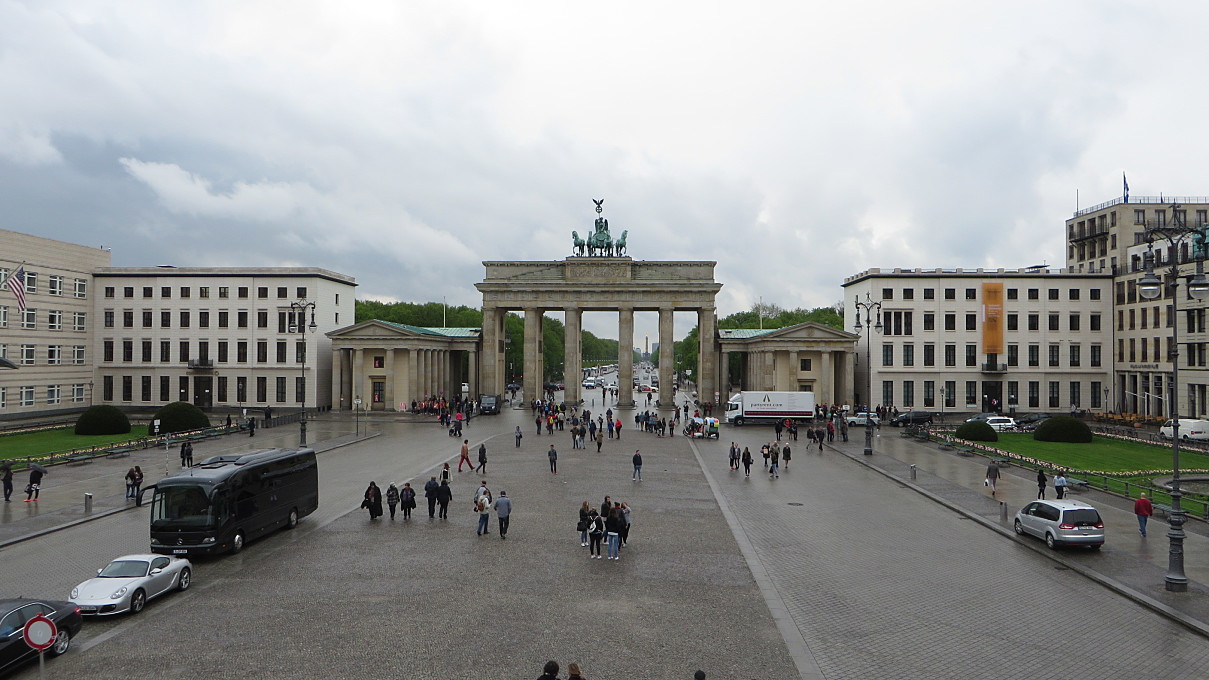 Despite the ongoing rain, the tour itself was quite interesting. We stopped at a number of famous, and not so famous landmarks to learn about the background. At one point, we wandered into the courtyard of an apartment complex, where there was a very small children's playground. Turns out, that several meters below the ground is the site where Hitler's bunker was located. It was kinda fascinating that there's absolutely nothing labelling the site today (to avoid making it into an attraction for neo-Nazi's). After the tour wrapped up, we headed off to dinner, where we had a standing reservation at Max and Mortiz, an old school German restaurant. It was a great experience. The service, food and beer (they brew their own) was all amazing.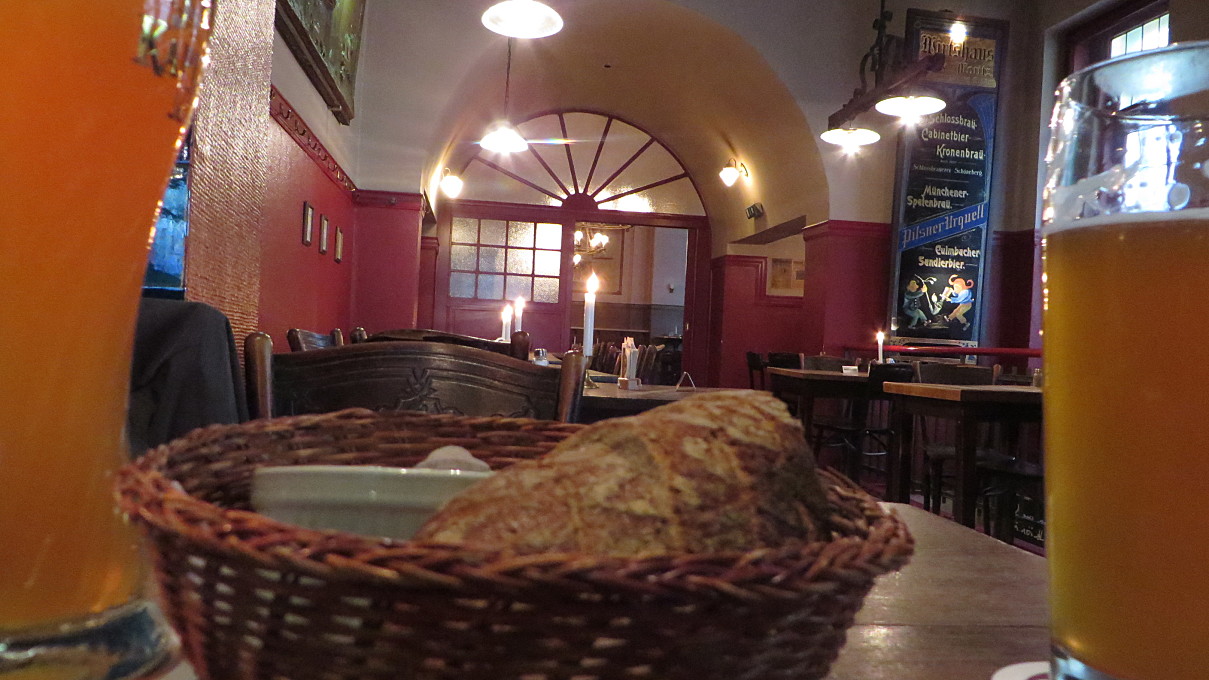 The next day, we got up early, had breakfast, and took the subway out to Alexanderplatz, to meet up for a bike tour around the palaces of Potsdam. Thankfully the weather had cleared over night, and we had perfect weather all day. The first part of the tour involved riding an intercity train about 30 minutes from Berlin to Potsdam. Once we arrived at the station in Potsdam, everyone was assigned a bike, and we headed off through the city. We made a number of stops along the way, at different historic sites, and past a number of massive Prussian palaces. We also stopped for lunch at a really nice beer garden, where the food & beer was excellent.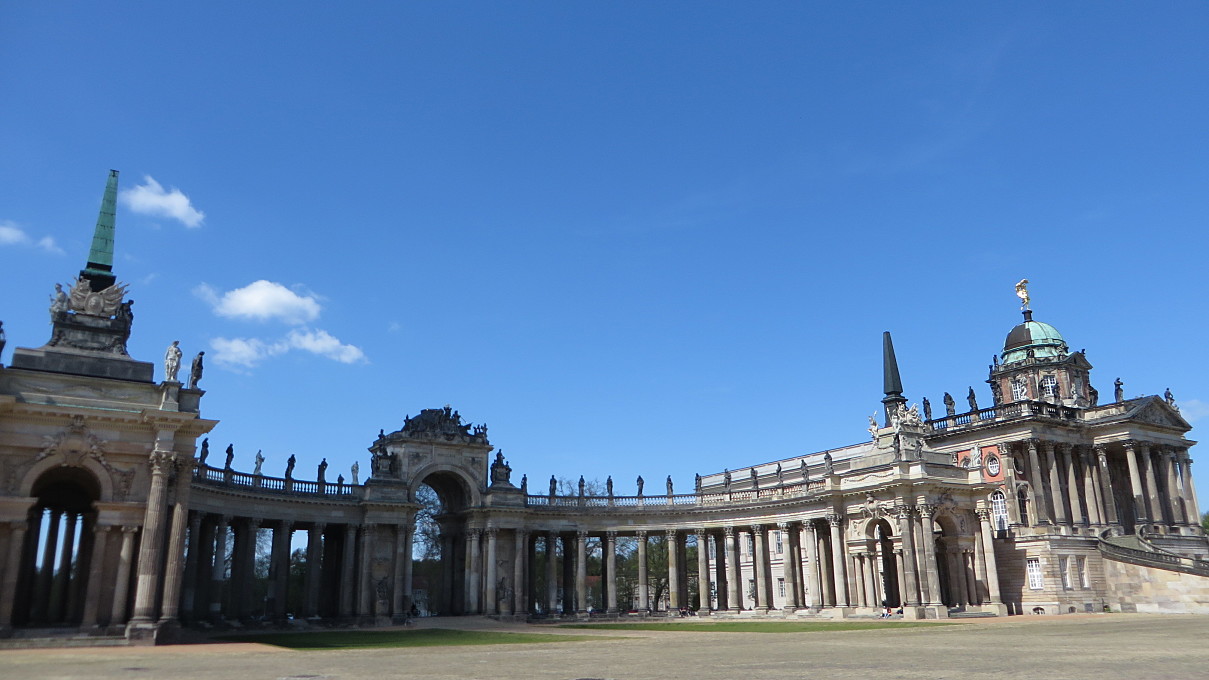 We got up super early on the 3rd day, as we needed to head out to the airport to pick up a rental car, which we'd be using for the next week to make our way (gradually) south to Munich. After 2 different subway trains, and a bus, we got to the airport just before 7AM. Unfortunately, we learned the hard way that May 1 is the May Day holiday in Germany, and almost everything is running on a holiday schedule. Including the opening hours of the car rental counter. We sat around waiting until 8AM, when they finally opened, and got our car, a https://en.wikipedia.org/wiki/Alfa_Romeo_Giulietta_%28940%29">Alfa Romeo Giulietta</a>. At that point, we started our drive west towards the city of Hamburg. The drive itself went fairly smoothly. In fact, driving in Germany was a pleasure. The autobahns are easily some of the best roads I've ever driven anywhere, and most Germans were polite, courteous drivers. And of course, large chunks of the autobahn have no speed limit. To say that it was fun, would be an understatement. It was awesome to be able to drive at whatever speed I felt was most appropriate. It was still kinda crazy when people would routinely blast past me in the left lane, going well over 180KPH. Unfortunately, due to the delayed start picking up the car in Berlin, we didn't arrive in Hamburg until after Noon, which meant that we missed the walking tour that we had planned. Our backup plan was to check into the hotel, ride the subway back into the center of the city, and make our own walking tour. We had mixed success, as we could find most of the sites & buildings of interest, however without any explanation of what we were looking at, it wasn't quite the same experience. Despite that, the center of Hamburg was quite impressive. The central square outside of the Rathaus was amazing. For dinner that night, we went to a much more modern twist on a beer garden, where they had an absolutely enormous beer selection, in addition to great food.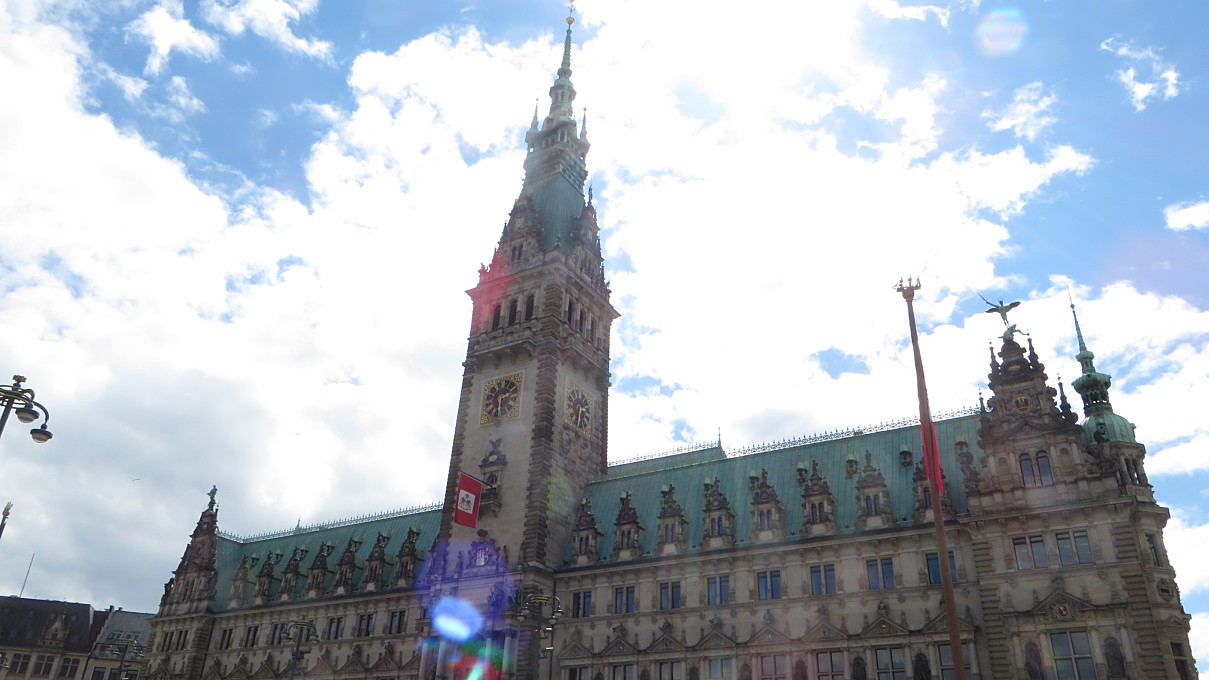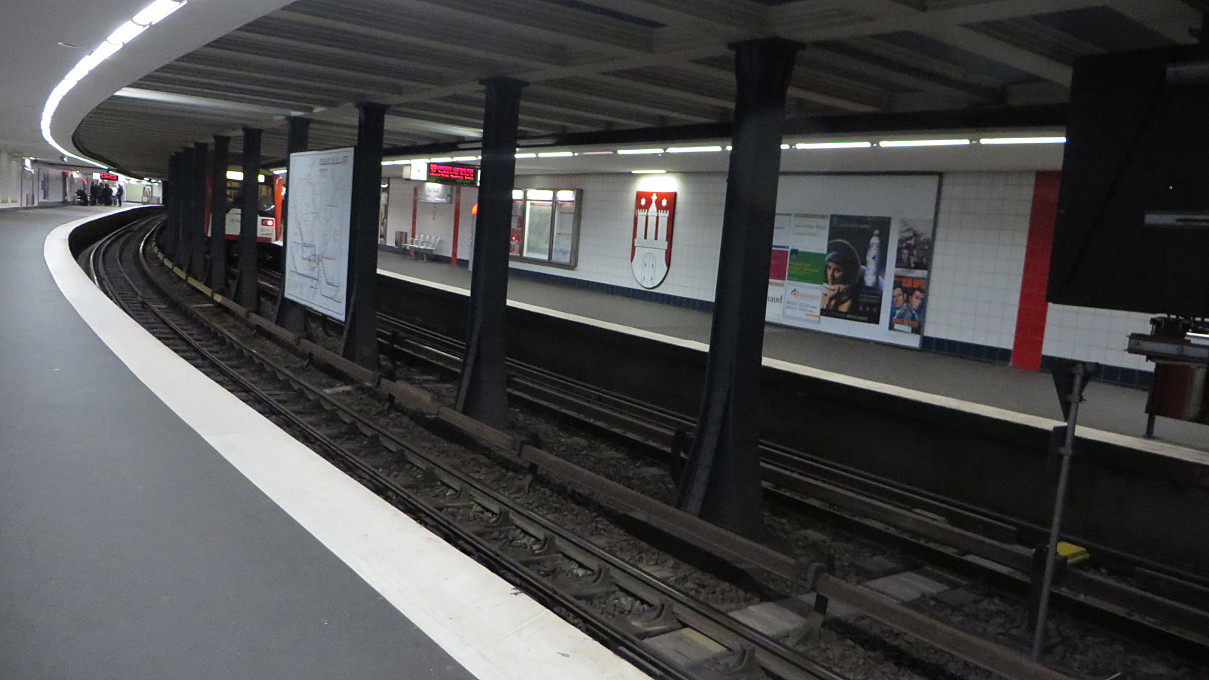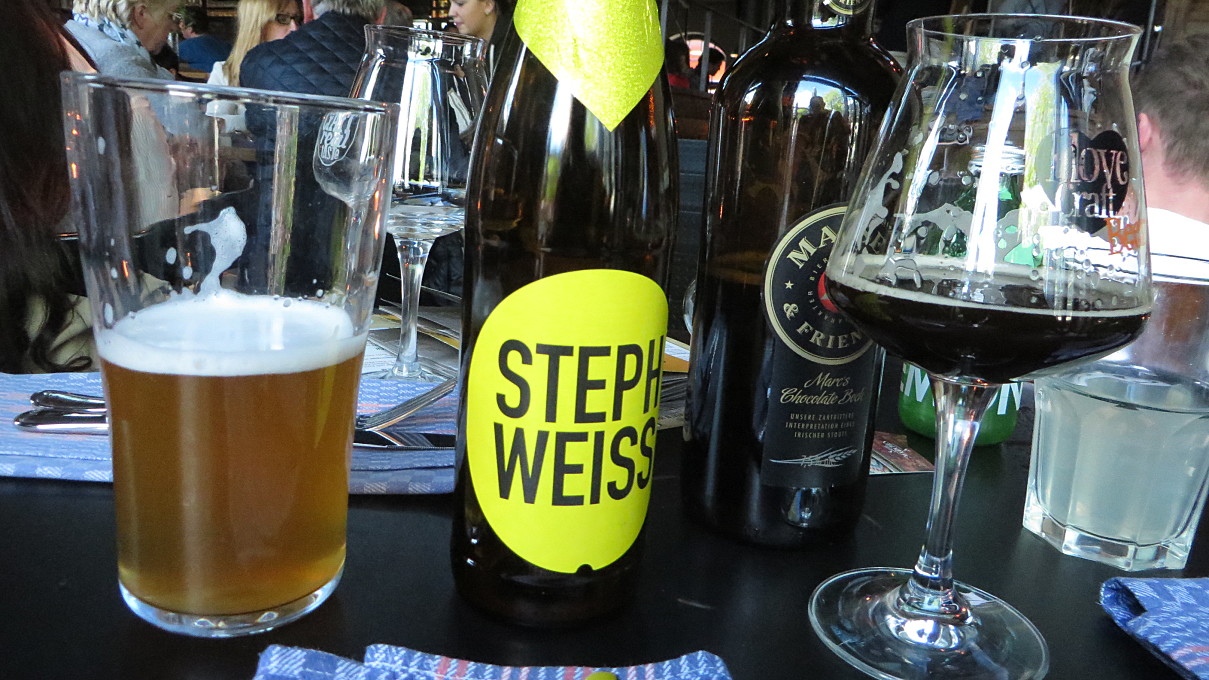 After breakfast the following morning, we got back in the car, for the drive, about 2 hours northwest to the coastal city of Bremerhaven. The primary interest there was the German Museum of Emmigration, which documented German emigration (primarily to the US, in the 19th & 20th centuries). The museum was really well done, with detailed exhibits (in both German & English), and lots of opportunities to drill in deep. After lunch, we wandered around the water front for a while. The weather was nice, although it was quite chilly & windy. We then had a small adventure attempting to find our car in the parking garage, as we neglected to note where we parked originally. After wandering around for nearly an hour, we found it, and then had some more drama attempting to figure out how to pay, but in the end it all worked out. We headed off to our hotel for the night, and had a really amazing (and incredibly inexpensive) dinner at a local Greek restaurant.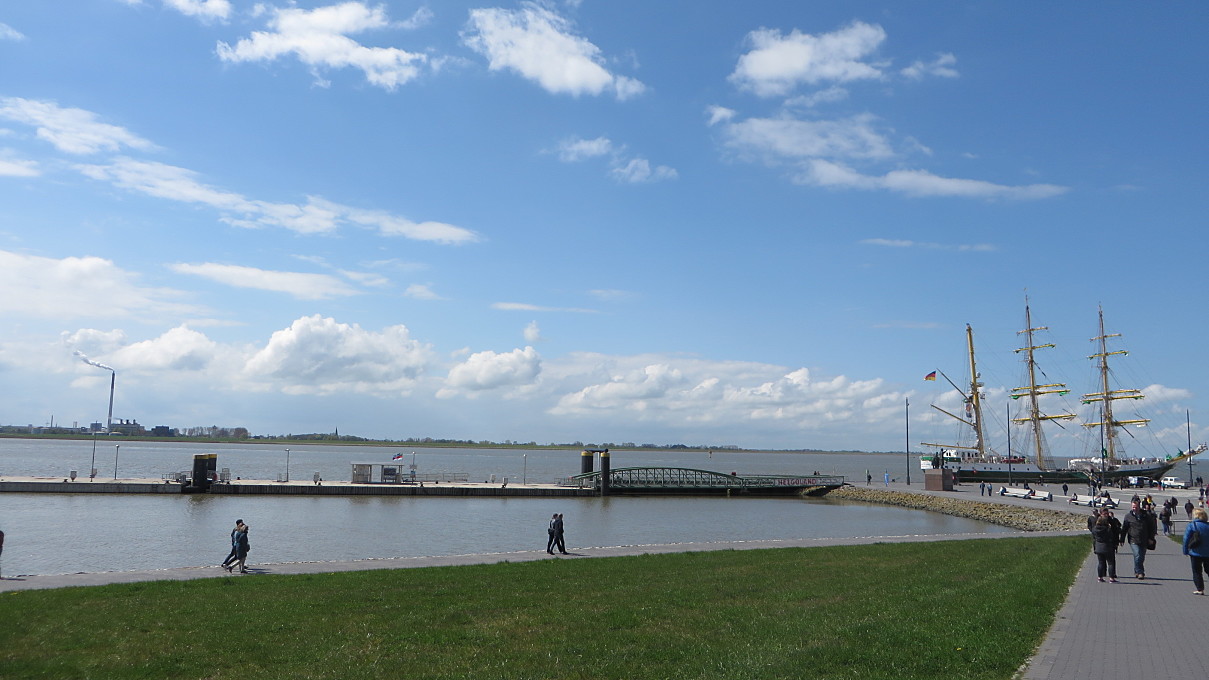 We awoke the next morning prepared for a long day. We had the most driving of any day on the entire trip, about 5 hours. While it was still awesome driving the autobahn, both rain & road construction conspired to make it less fun that it could have been. One interesting note is that most often, instead of closing an entire lane, they reduce the width of the lane significantly, such that its quite a challenge to stay in the lane. Its kinda brilliant as it has almost no impact on the flow of traffic, but forces everyone to drive more slowly in construction zones. One other thing that we noticed as we drove south, was that the landscape was gradually changing from what we were accustomed to in northern Germany. Instead of rather flat spaces, with a lot of windfarms, the terrain was becoming more hilly. Despite the construction & rain, we still managed to reach our destination, the medieval town of Rothenburg ob der Tauber. This town is a bit of a huge tourist draw, as the majority of it is preserved exactly as it was in the middle ages. We stayed in a guesthouse just inside the city wall, with amazing views of the countryside, and the town. After checking in, we wandered off to explore the town. There were lots of quaint fountains, statues and all the buildings were well preserved. We spent some time at the museum of crime & punishment, which documented all the crazy & perverse ways that people were punished for crimes during the middle ages (the rack, etc). It was a great museum, with lots of awesome exhibits. Afterwards, we spent some more time exploring the town, then had dinner at a bit of a tourist trap (service was mediocre, food was marginally better). Then after dinner, we went on the Night Watchman's Tour. This tour was easily the most amazing, hilarious, informative walking tour that we did during our entire 2 weeks in the country. Lots of information, and the guy running the tour is quite the character.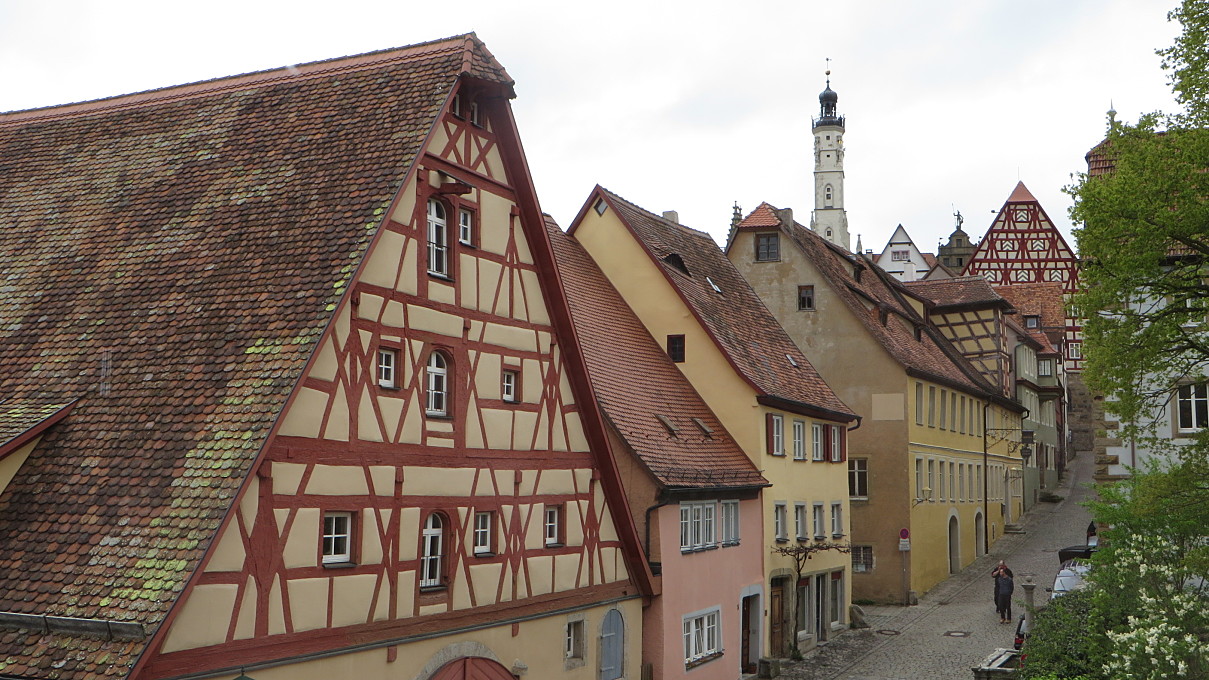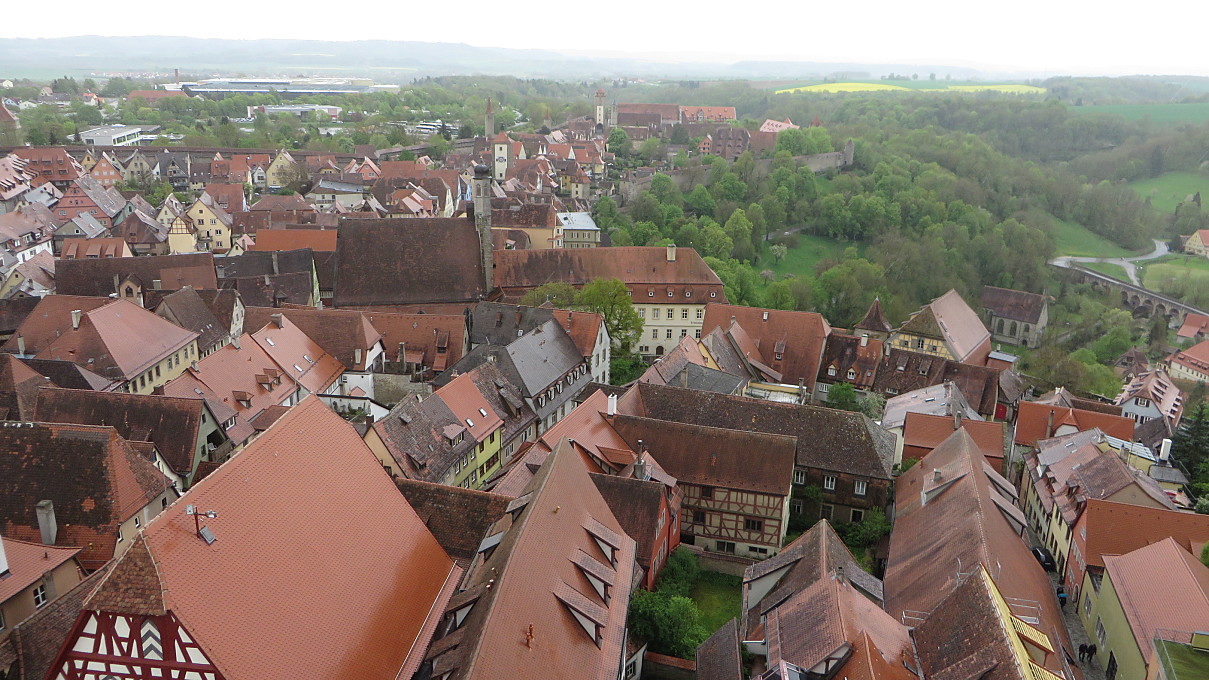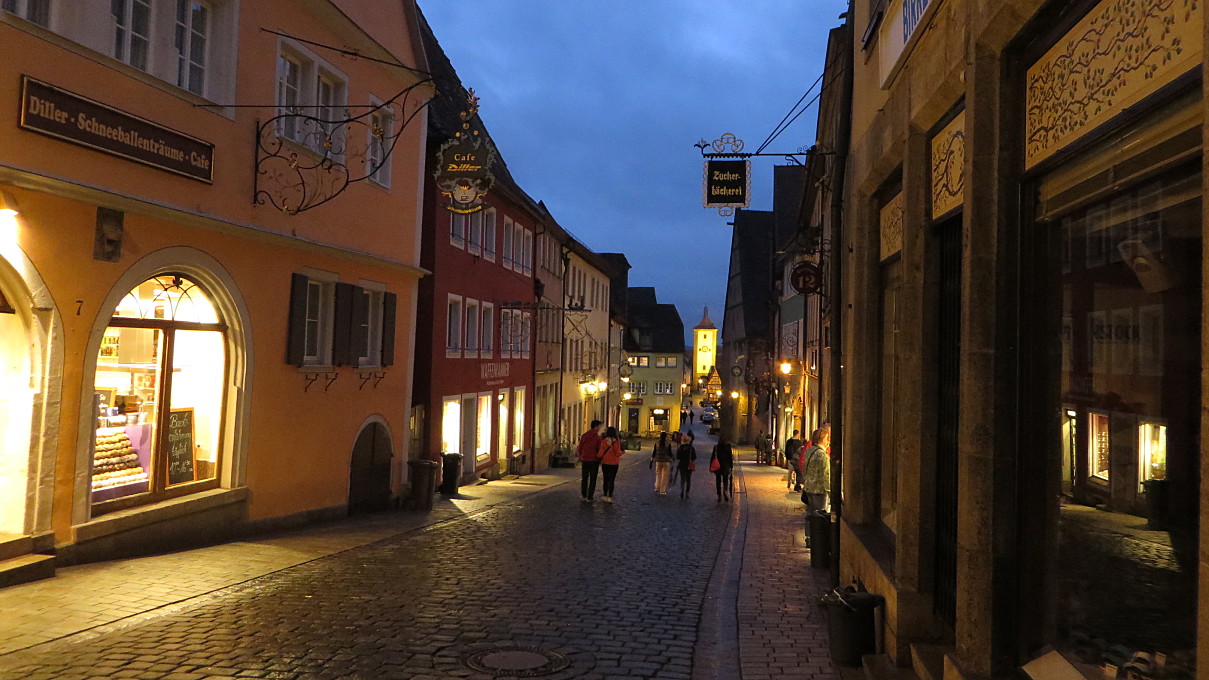 Hundreds of other photos from the trip are posted HERE.
This post is part 1 of the "german-2015" series: