Since many countries won't permit you to enter if you have fewer than 6 months validity remaining, it was time to renew my (first!) passport. The first one treated me well, granting me entry into 44 different countries.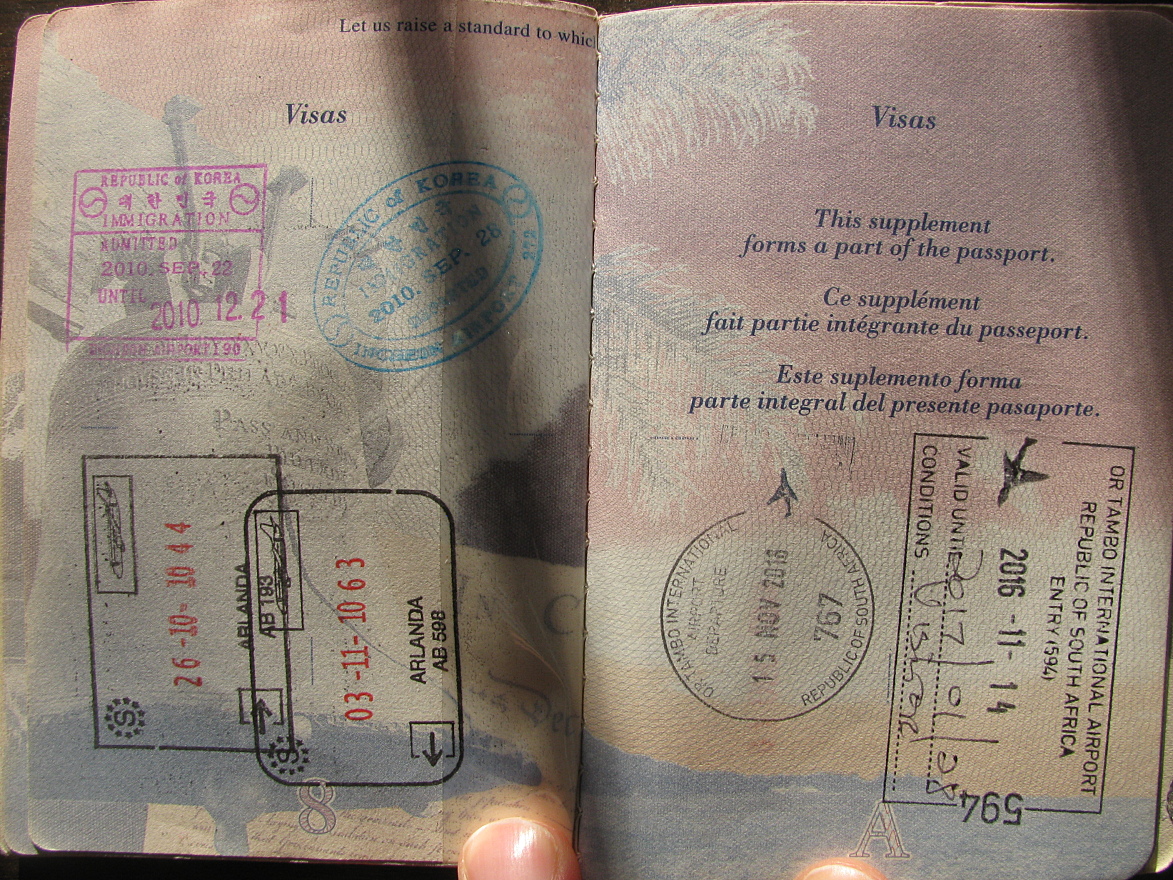 South Korea, Sweden, South Africa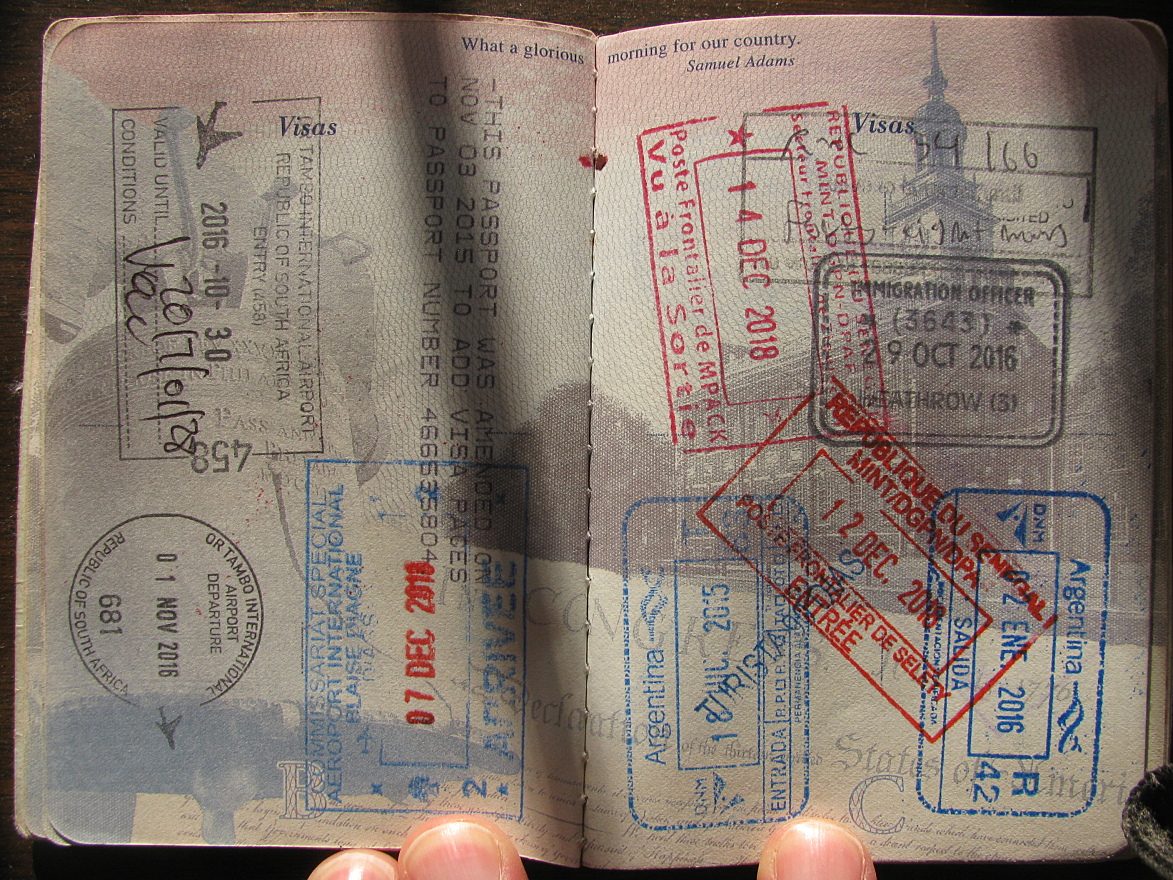 South Africa, Senegal, United Kingdom, Argentina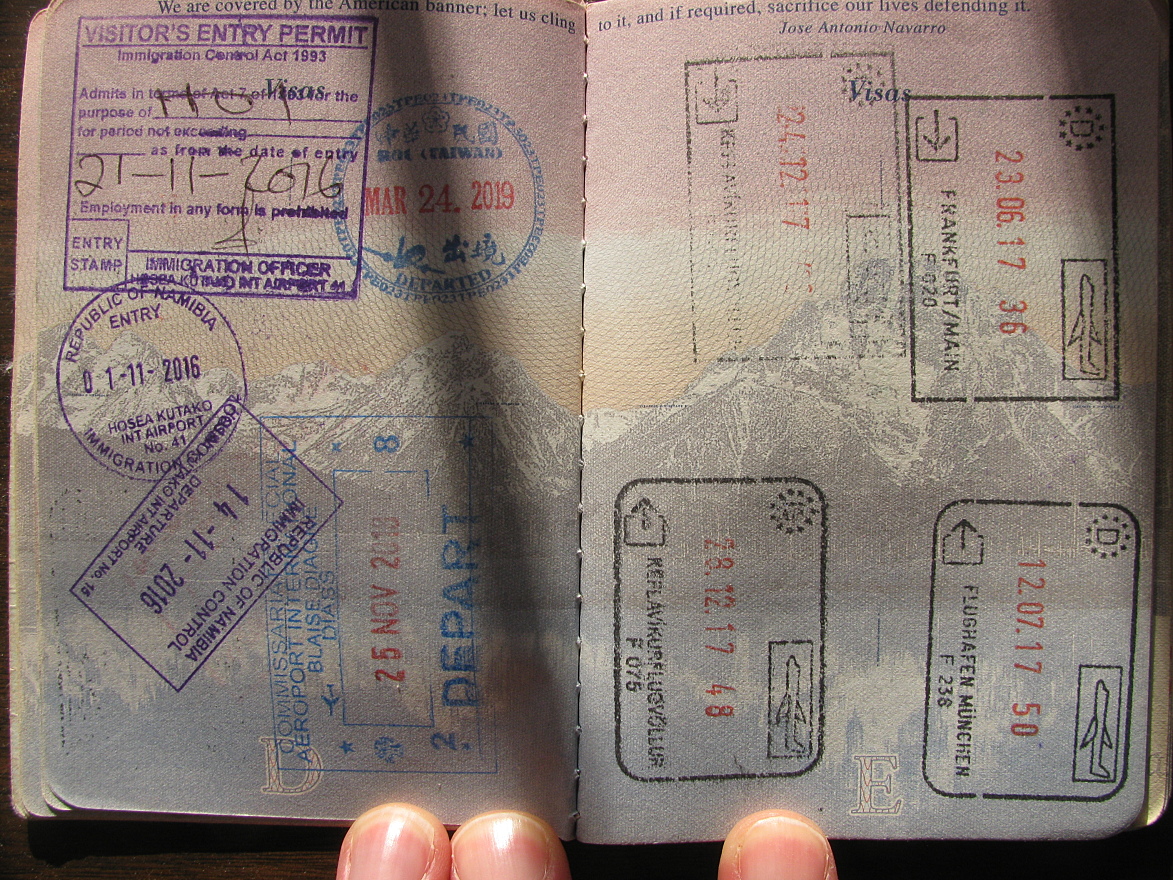 Namibia, Taiwan, Senegal, Iceland, Germany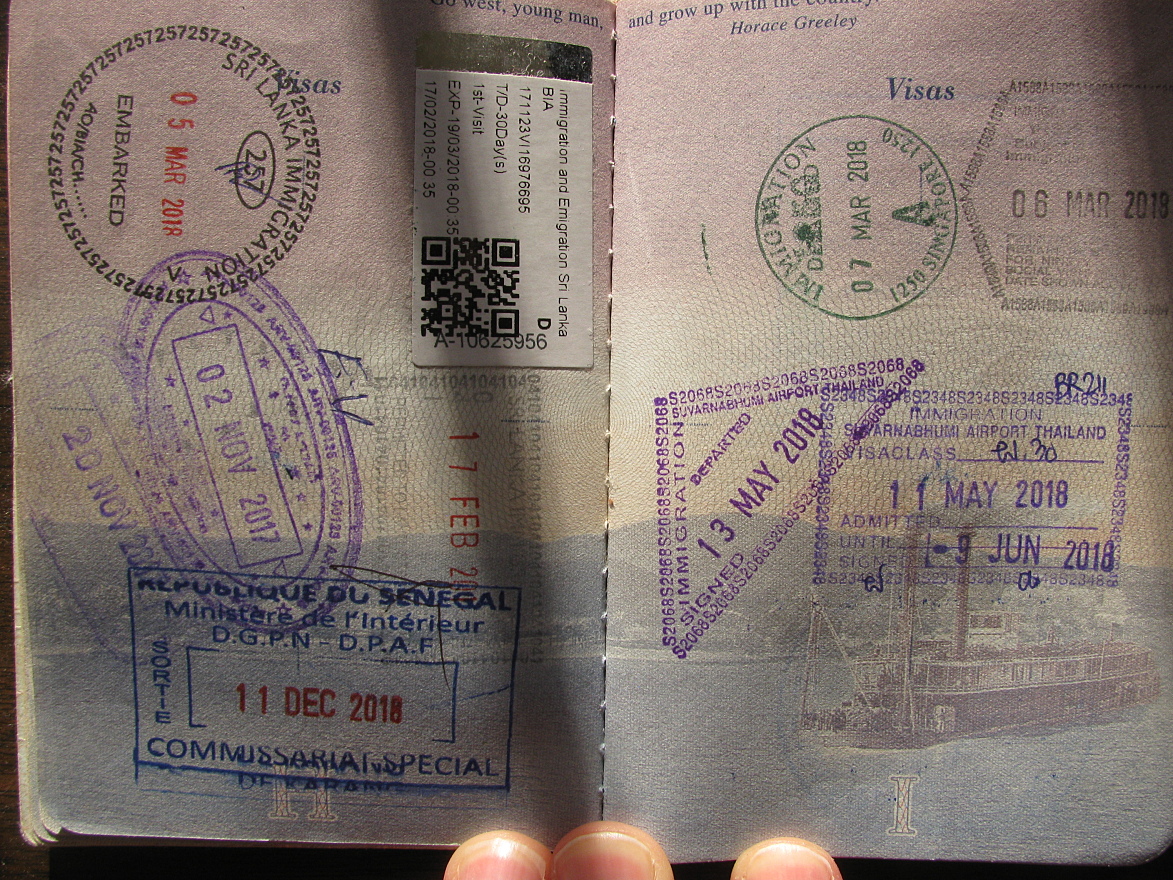 Sri Lanka, Senegal, Ethiopia, Singapore, Thailand,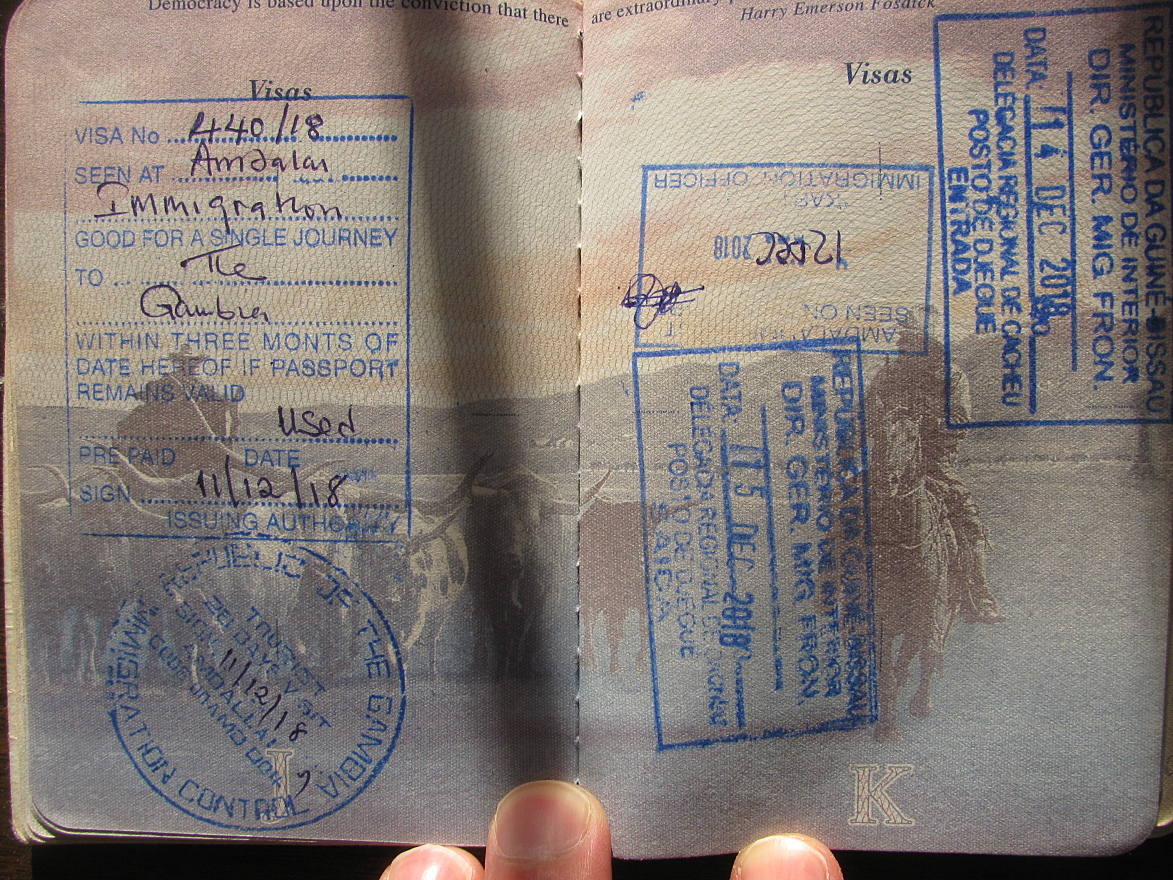 The Gambia, Guinea Bissau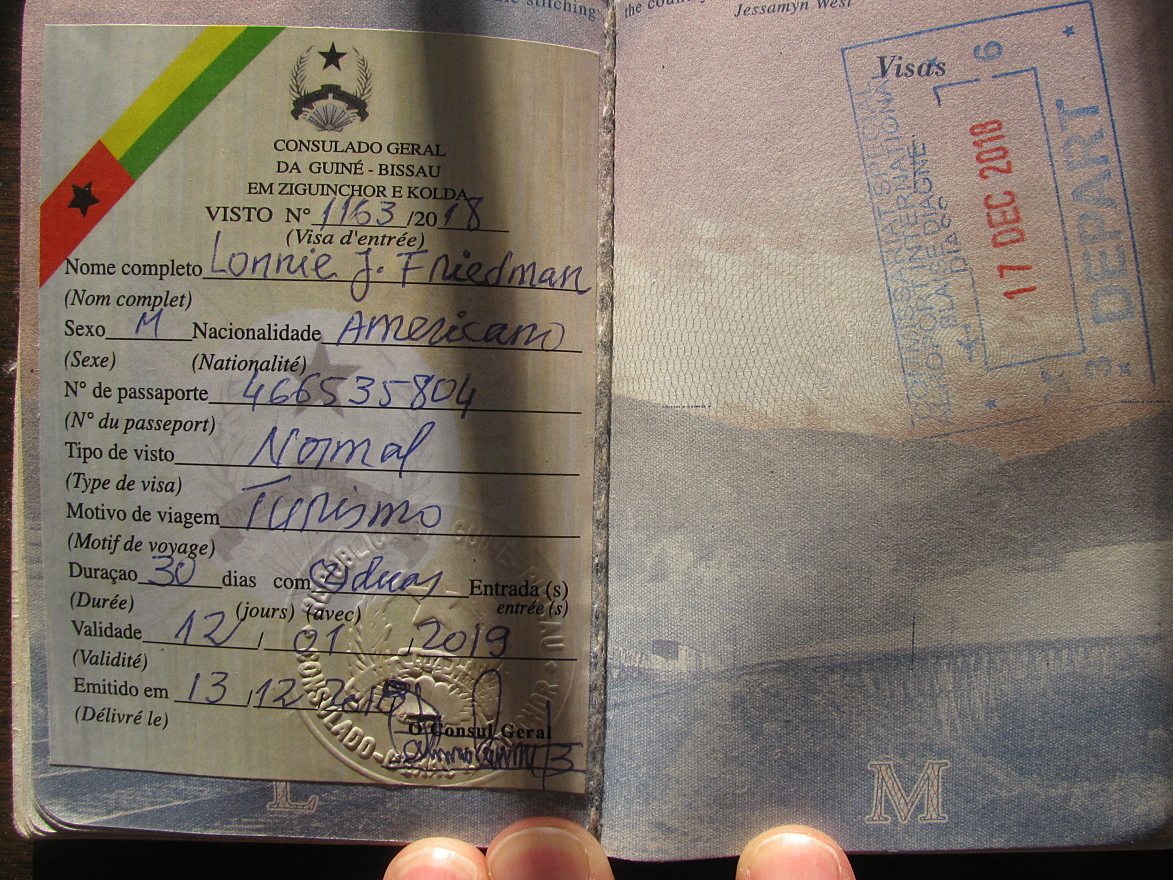 Guinea Bissau, Senegal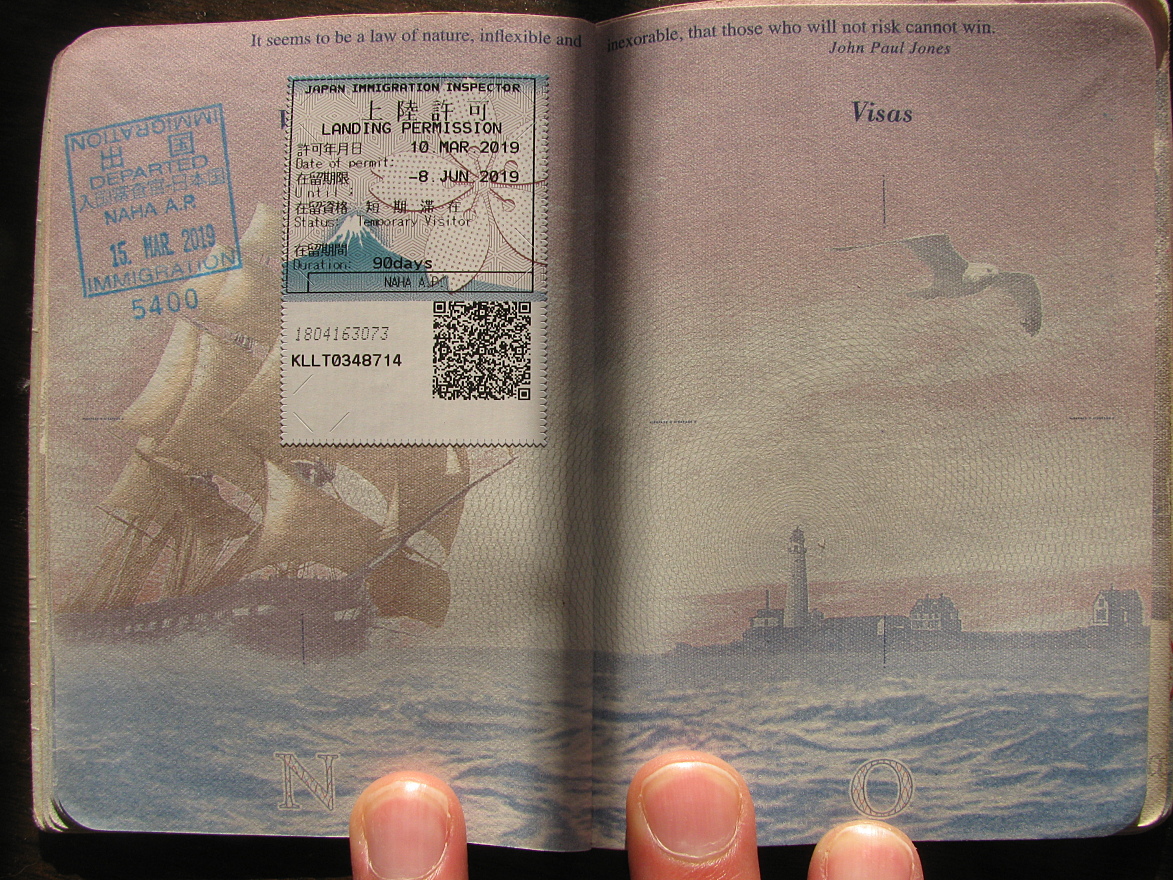 Japan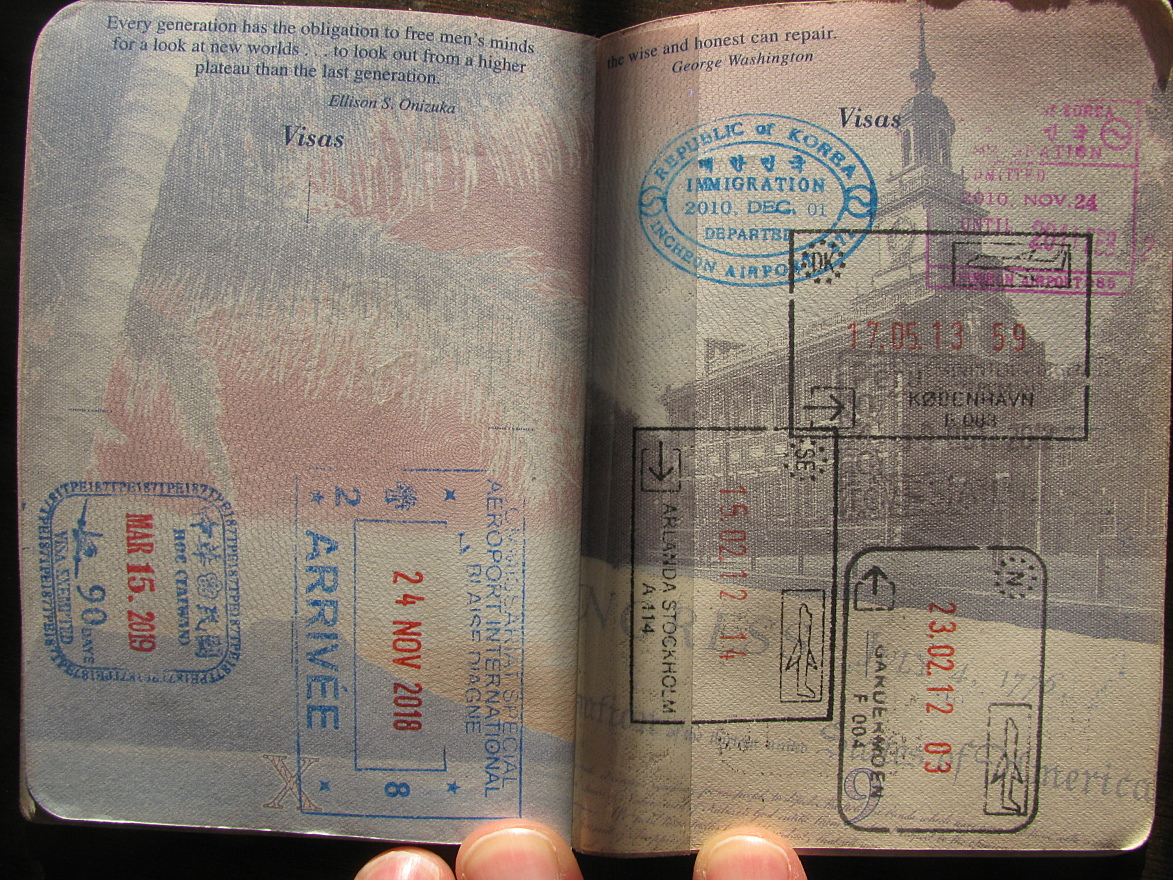 Taiwan, Senegal, South Korea, Sweden, Norway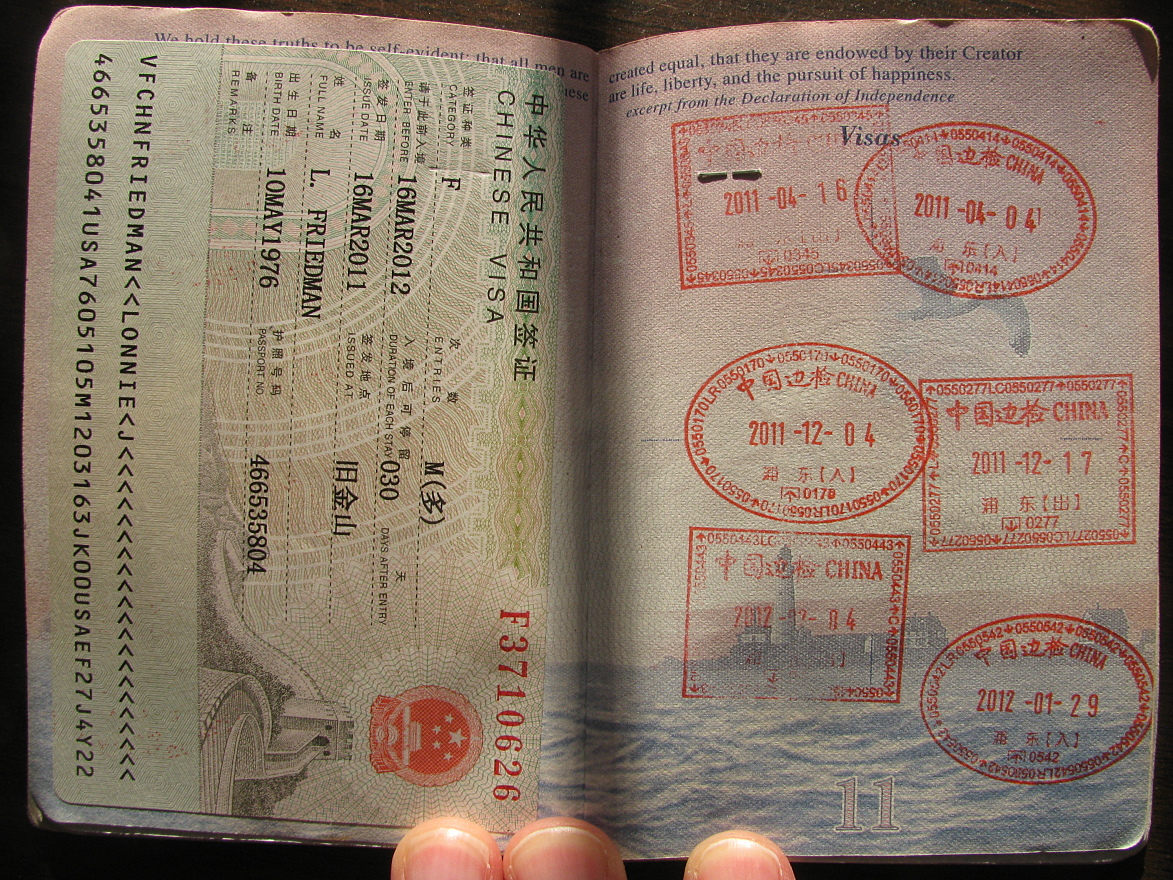 China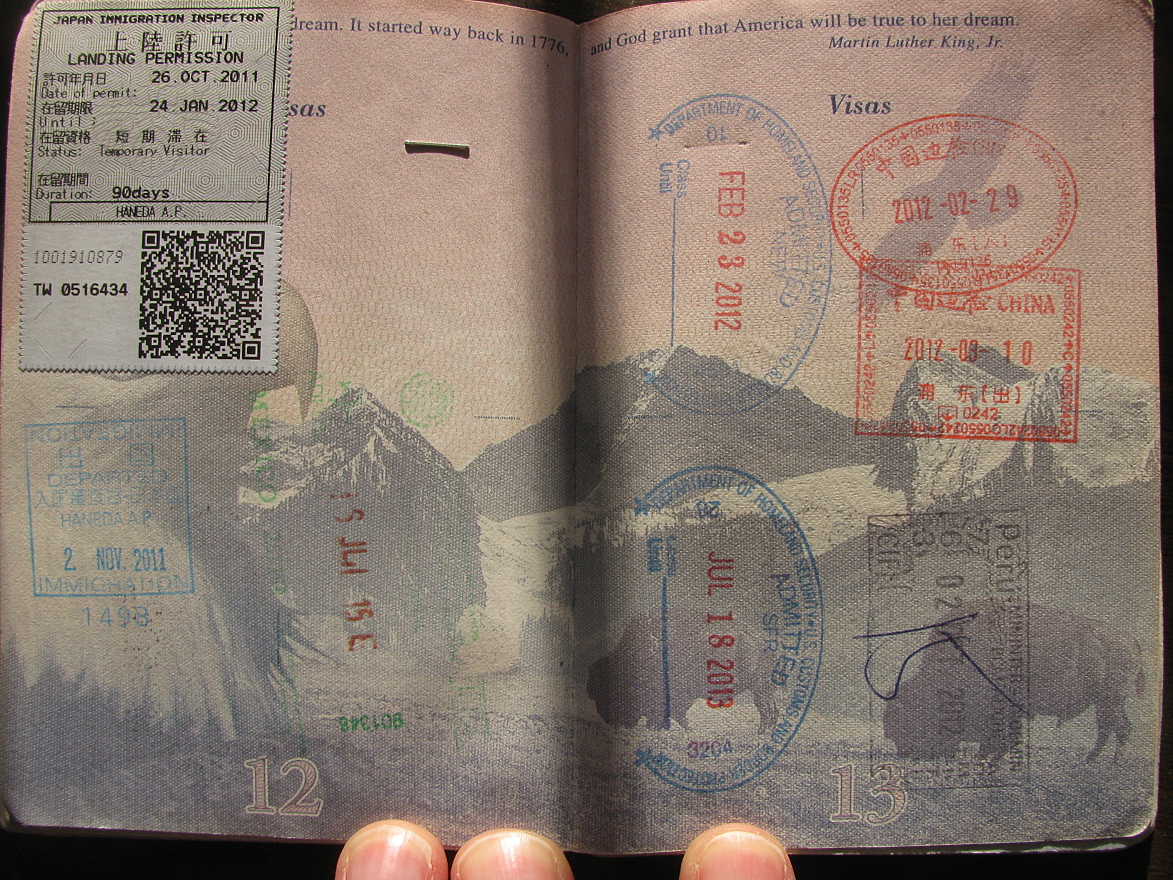 Japan, China, Peru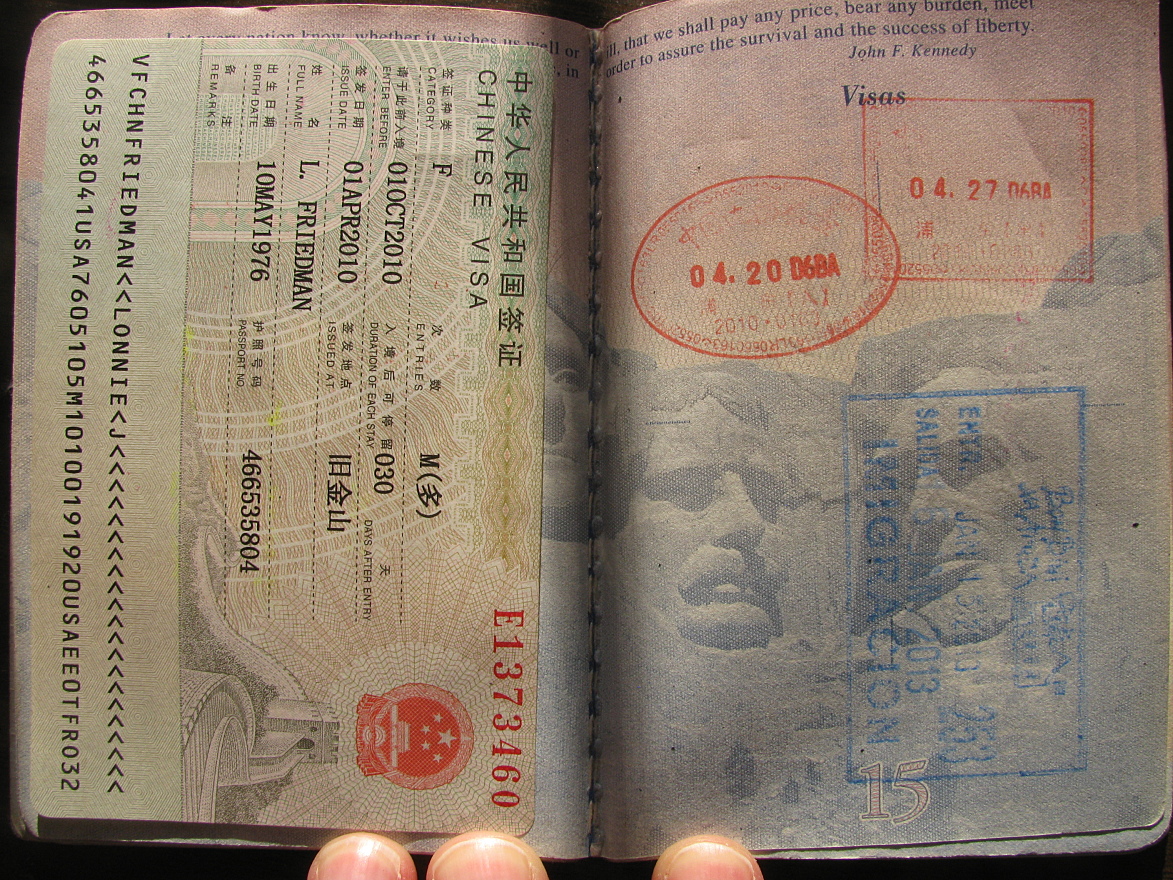 China, Aruba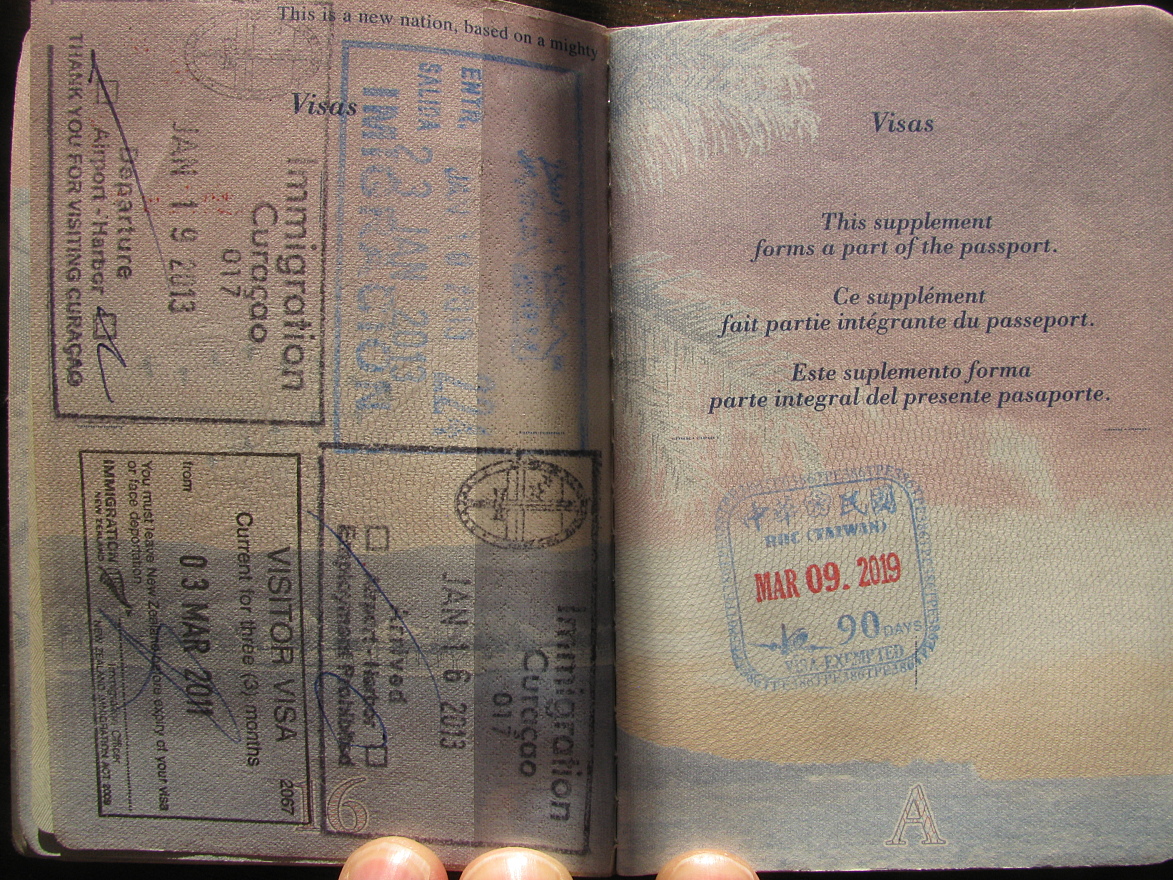 Curacao, New Zealand, Taiwan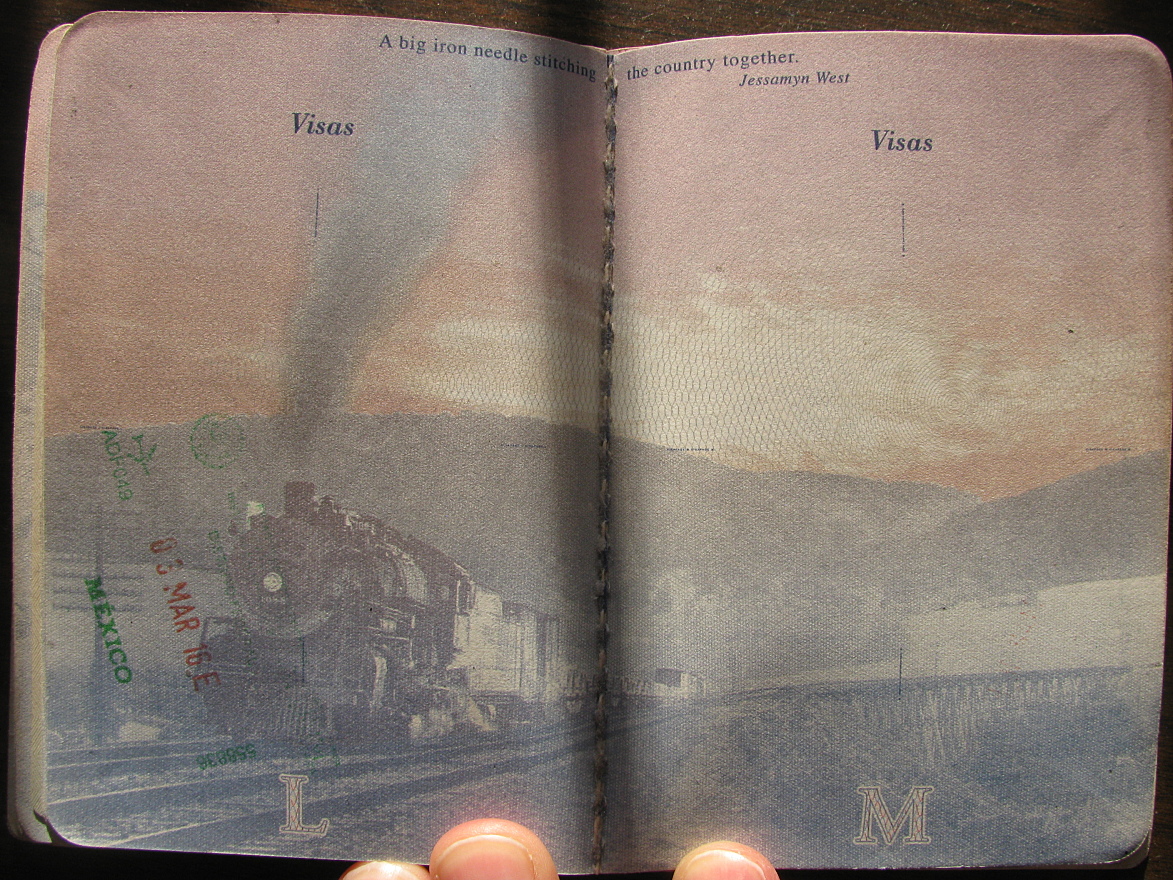 Mexico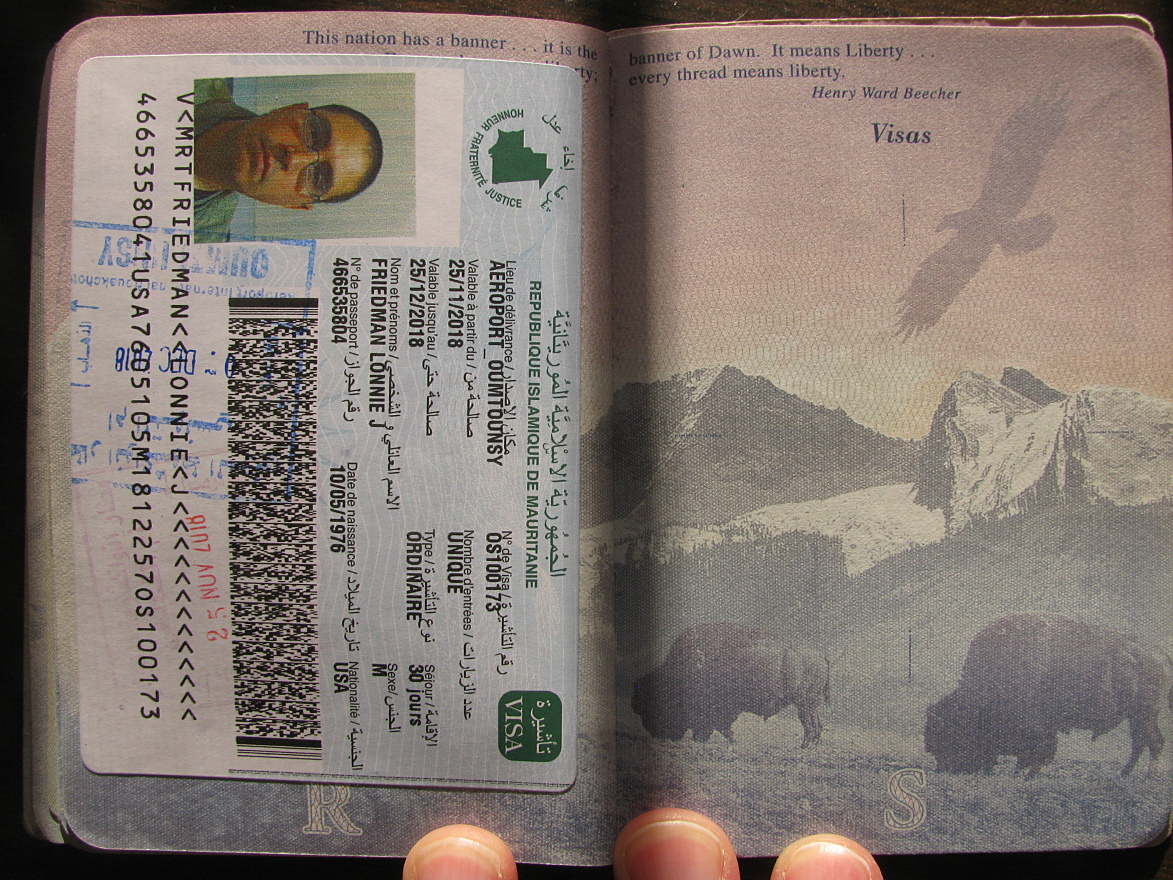 Mauritania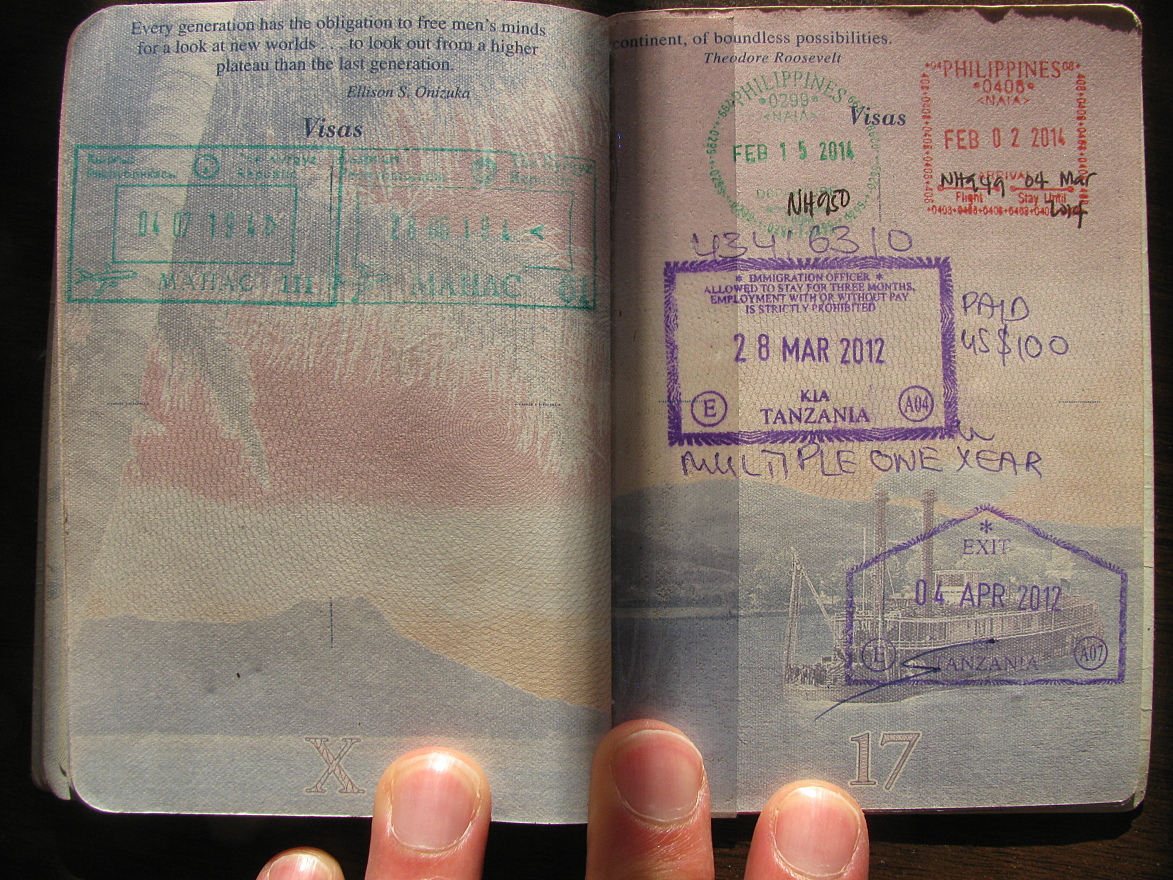 Kyrgyzstan, Philippines, Tanzania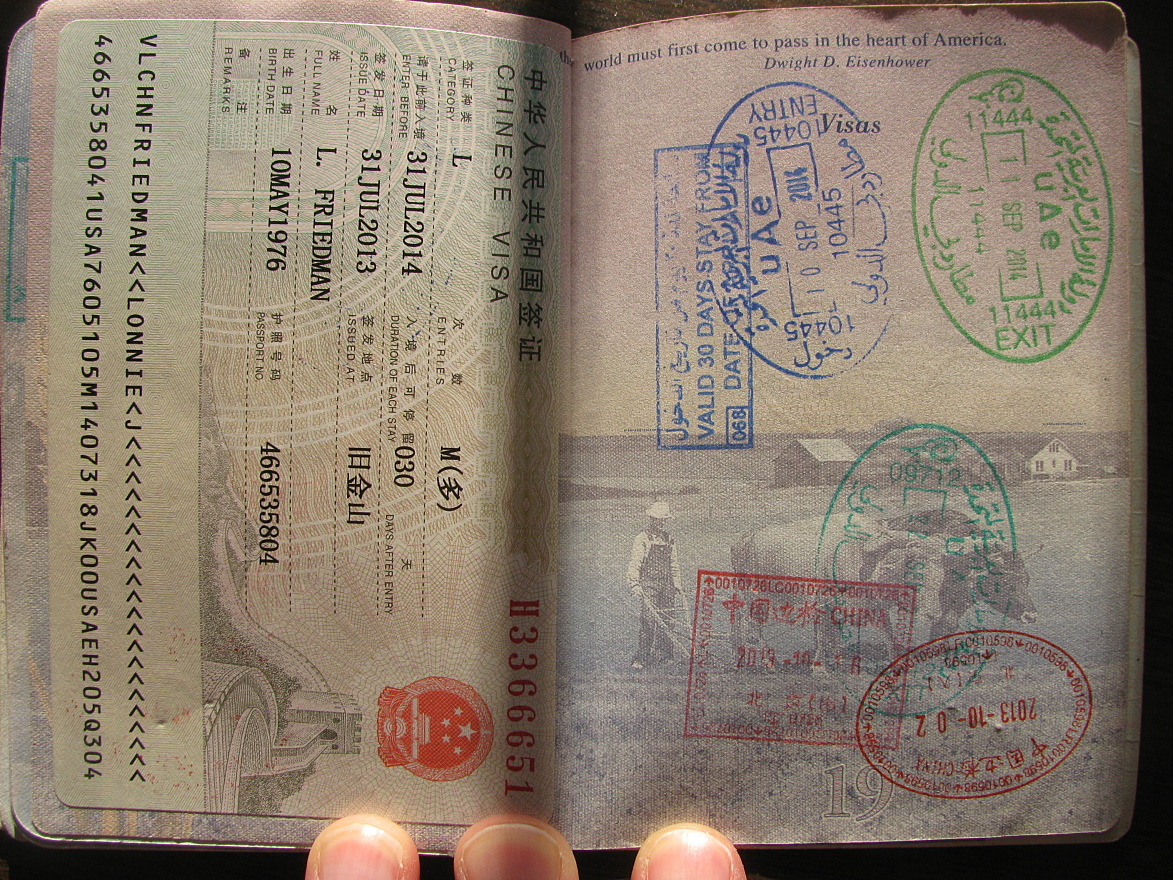 China, UAE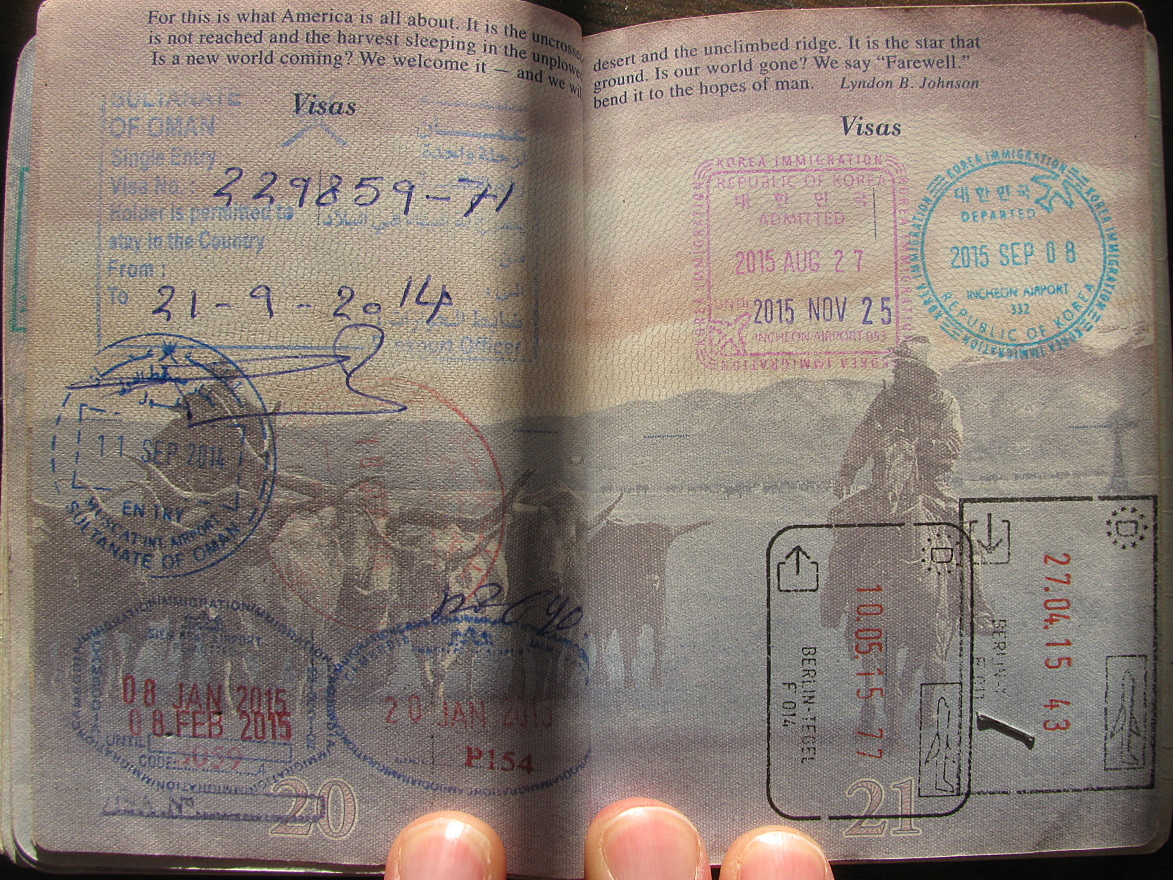 Oman, Cambodia, Germany, South Korea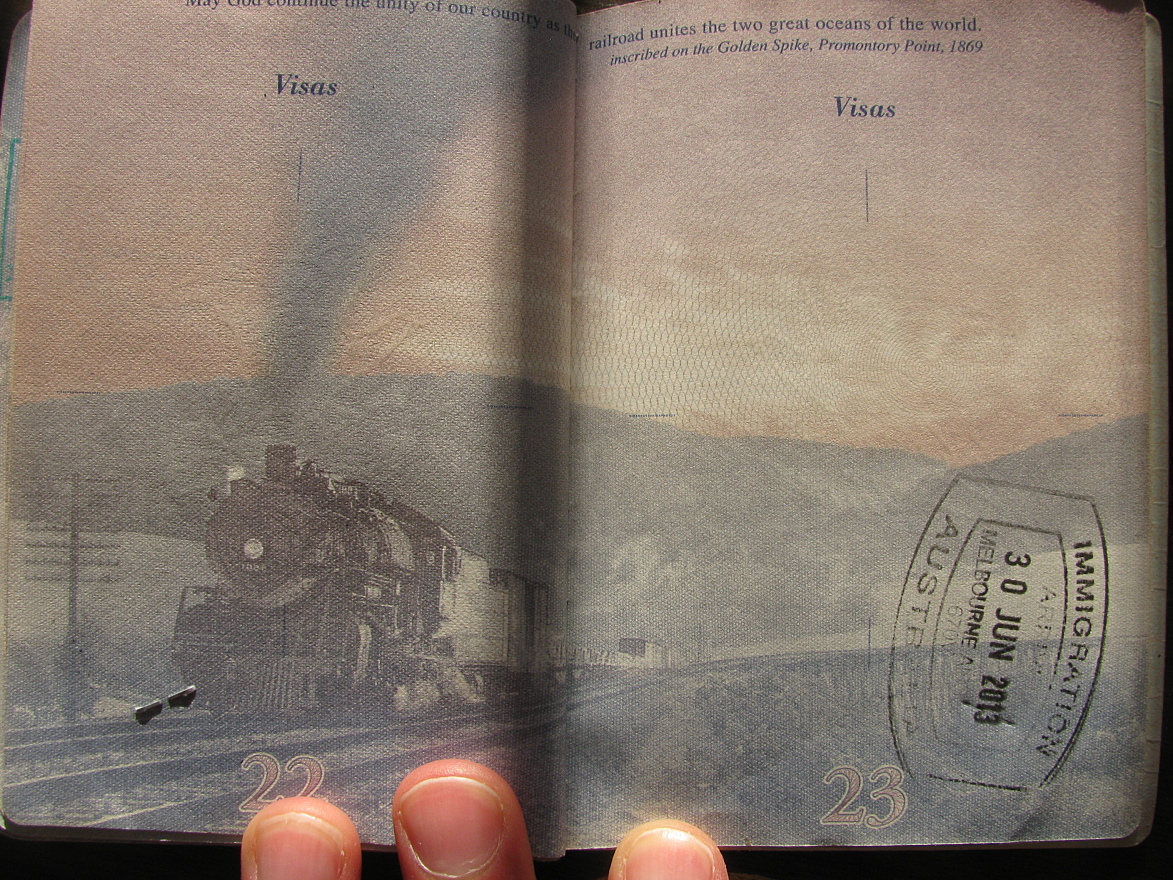 Australia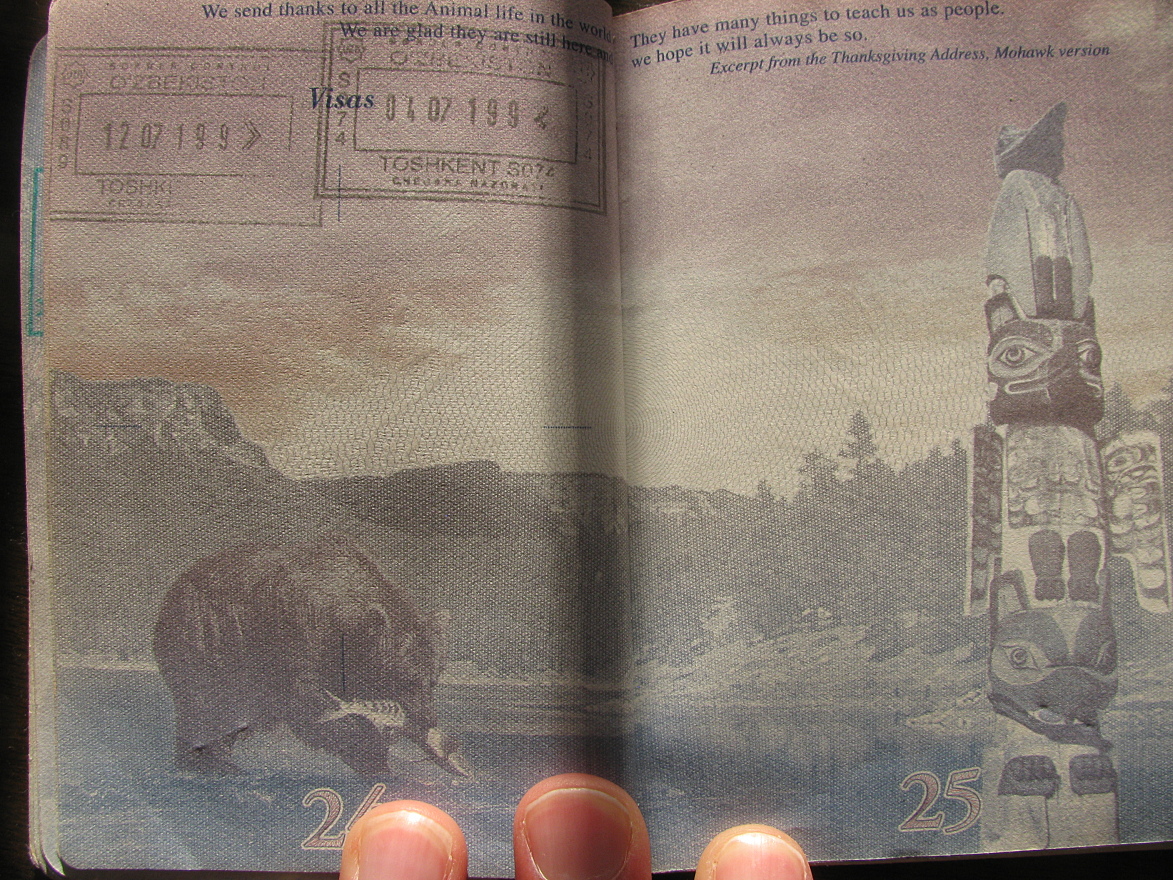 Uzbekistan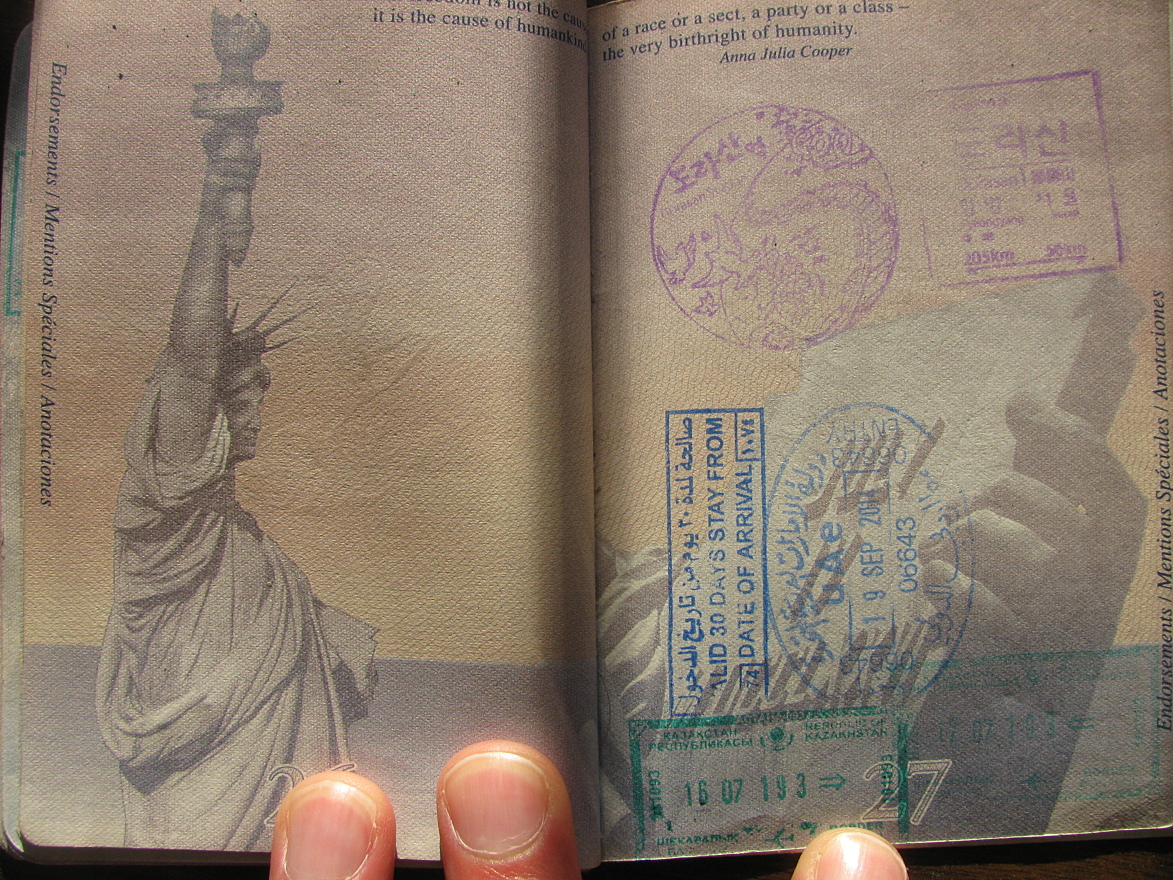 South Korea, UAE, Kazakhstan
Should be interesting to see how the next 10 years turns out.