I've recently returned from spending nearly 3 weeks exploring Ethiopia. It was a fascinating trip, although it was also much more challenging than I expected. Between high temperatures, strenuous hikes, and persistent food poisoning, the trip really beat me down in a lot of ways. What follows is a trip report for the first half of the trip. You can read about the second half of the trip HERE.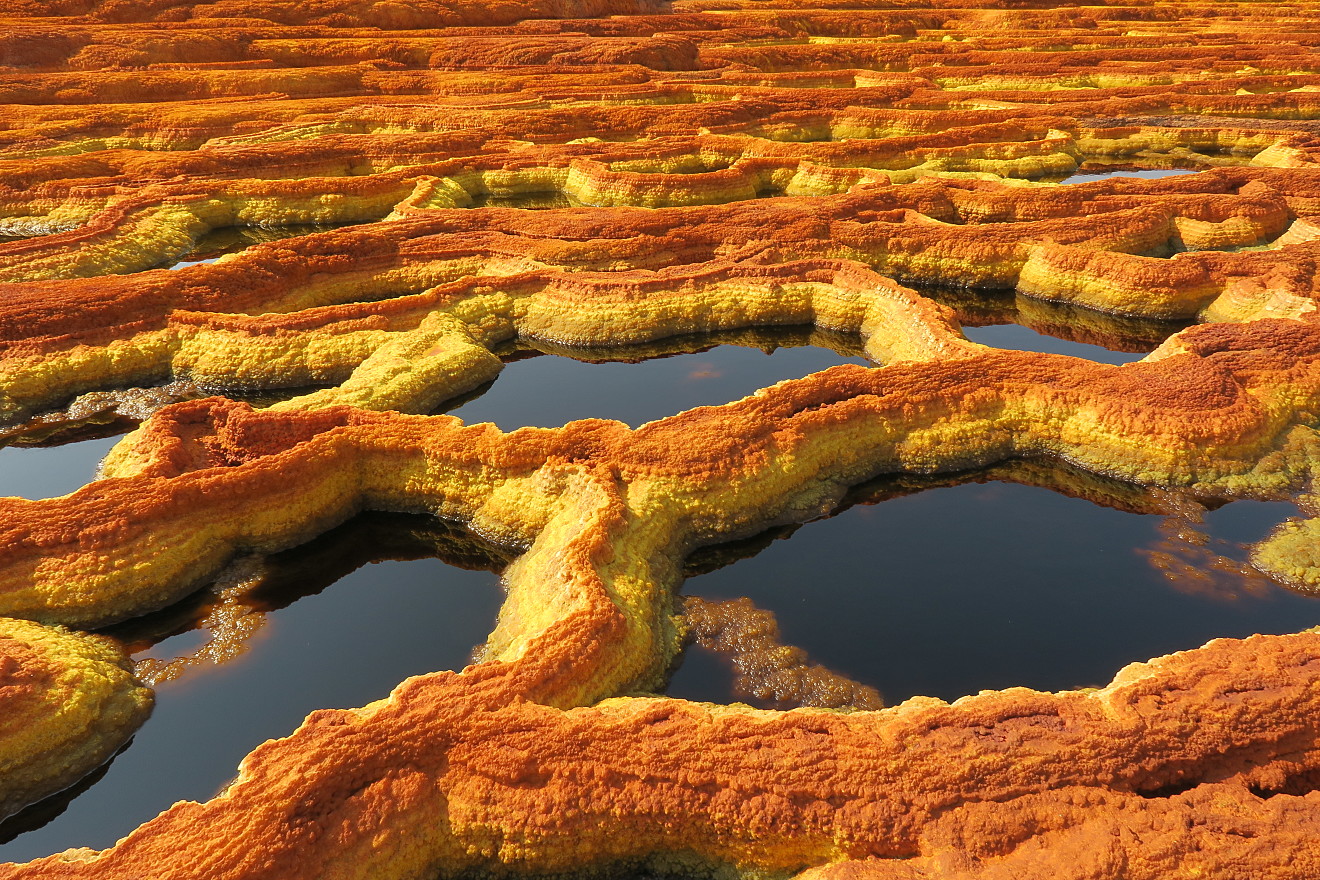 The sjc -> lax flight wasn't even full, and i had the middle seat empty. However, when we landed at lax, the pilot announced that our assigned gate required the plane to be towed, which took forever. Apparently the construction work on terminal 1 has reached the phase where there are construction vehicles parked all around the jet way. I figured out how to walk across lax to terminal 7 (cutting through the parking garage), so it took only 10 minutes. I zipped through security, and found dinner. The flight to IAD was packed, and took forever to board, thanks to United's retarded boarding groups. I made the fatal mistake of getting the first aisle seat in economy which was right behind the bathroom. This meant that i couldn't stretch out my legs because they literally blocked the bathroom door from opening. Despite that i did my best to sleep. We landed at IAD on time, and i made my way to the intl terminal which was a complete ghost town at 7am. I got breakfast, and then spent the next 3+ hours attempting not to fall asleep.
When they finally started boarding, they decided to announce that they would not accept anything other than officially printed boarding passes. This caused everyone (including me) to make a mad dash to the counter to exchange their print-at-home & code share printed boarding passes. Which meant that the line had over 100 people, and i was stuck about 20 people back. So instead of boarding early, or even with my zone (4), i was stuck in that line until literally everyone with the approved boarding pass had entered the jetway. Despite this, i manages to squeeze my bags into random openings in the overhead bins. Also, i lucked out, and the middle seat was empty. The flight itself was ok, although i was disappointed that they didn't even attempt to serve any ethiopian food, it was all the same generic stuff that most other airlines serve. I managed to sleep for a few hours too.
Upon entering the terminal in Addis Ababa, i had a very short weight to get my visa stamp, then some random security guy asked me which country i was from (and trusted me), to decide whether i needed to go through a customs screening, and i was done. I found an ATM, and had no trouble getting cash, and then wandered outside to find my tour pickup driver. This is when things got complicated. The email instructions said to look for a guy holding a sign with my name in the taxi waiting area. In addition to have to repeatedly refuse rides from taxi drivers, i could not find anyone holding a sign with my name. I saw numerous other signs, just not mine. I slowly paced back & forth hoping that the guy was lazy, and maybe was hiding in the back of the crowd, or wasn't holding the sign high enough, but i still saw nothing. At this point, i figured that i would re-enter the terminal, and attempt to use their wifi to email the guy, but apparently this is one of those airports that will not let you re-enter without clearing security. That line was super long. i was starting to get really frustrated, and decided to very slowly walk through the taxi area once more. Out of no where a random guy starts talking to me in broken english. Just as i was about to walk away from him, i understood him say the name of the tour company. Then some other random guy walks over carrying a sign with my name. I could never get a clear explanation of where they were for the past 20 minutes, but at least that problem was solved, almost entirely by pure good timing.
They drove me to the hotel, where i met the owner of the tour company, who i had been communicating with via email for the past few months. His english was good, and we reviewed the itinerary, he gave me my flight details (i'm doing 5 domestic flights to get around the country, to avoid the worst roads), and i got some hotel breakfast. The options were decent, including this thing that i'm now calling injera casserole. It was literally layers of injera, with this spicy lentil sauce, and it was yummy.
After that we headed out for the day for a tour of the city. Traffic is uniformly awful everywhere. The first stop was this huge 80+ year old ethiopian christian cathedral which was impressive. After that, we drove to the outskirts of the city, up the tallest peak, which is over 10k feet, for impressive views. It was actually kinda chilly up there. Next we went to the national museum, which was kinda disappointing, as it had about 20 minutes worth of exhibits which mostly focused on ancient history. Following that we went to lunch at the oldest continuously operating hotel in ethiopia (1898). They had a lunch buffet which was pretty good. There were 2 kinds of injera, several different colors of lentil dishes, and a few salads. Nearly everything was genuinely spicy too. I ate a ton of food, and it cost about $4.75. The last stop of the day was the huge open air market, which runs for dozens of blocks. People have tiny stalls, or just setup on the ground, selling new & used of anything and everything. Spices, produce, clothes, auto parts, cell phones, random electronics, baskets, etc. I think i was most impressed with the guys sitting on the ground repairing broken electronics, to resell.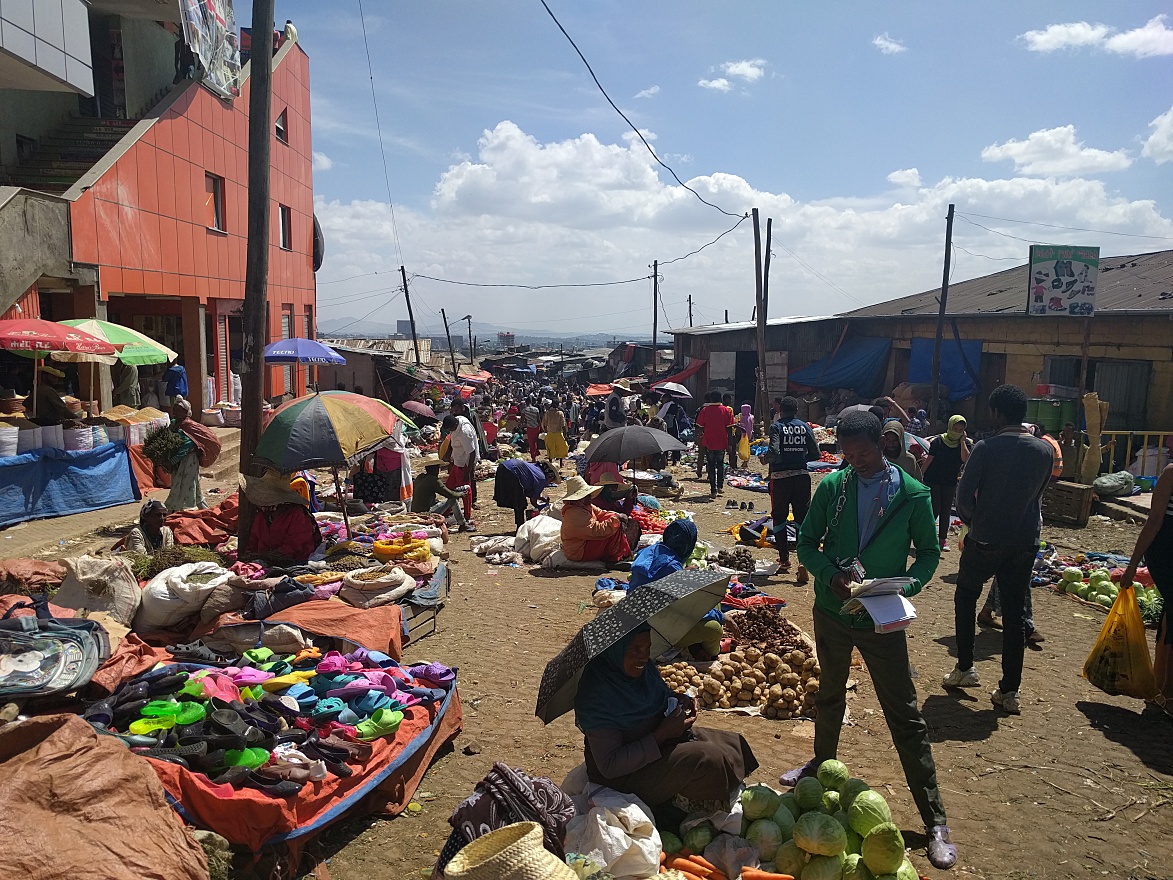 The domestic airport terminal in Addis Adaba was old and sad. I had to clear security just to enter the building, then a second before getting to my gate. The terminal had just 4 gates, although 2 were bus gates. the only good thing about the terminal was it had free working wifi. i was automatically assigned a window seat, and this guy sat in the middle, even though he somehow and the same seat assignment as me. But before they closed the door, they kicked him off the plane, because he somehow created a fake boarding pass. The flight was 55 minutes, and the airport in Mekele had just 2 gates, which we walked to from the tarmac.
Turns out that a different tour company runs all of the Danekil Depression tours, and i went with them from the airport. it was a 10 minute drive from the airport into the city, and then they were splitting everyone up into 4 person groups, to be assigned a driver for the 4 day/3 night tour. My group turned out to be 2 middle aged Belgian women, and a Japanese woman who works for IBM in Tokyo. I was relieved, as some of the trip reports that i had read included obnoxious frat boys. The Belgians were super friendly, although they had a thick a french accent which made understanding them challenging at times. The japanese woman seemed to be under 30, and the perfect japanese stereotype. She was soft spoken, and really tiny, but her english was pretty good. Our vehicle was a 4×4 Toyota​ landcruiser, which was in good shape. the belgians kept teasing me that i should tell people that i'm from the country of california, rather than admitting that i'm from trump's country.
we departed in a caravan of 4 vehicles. we stopped a few times to stretch our legs or get tea/coffee. In every village the kids would appear out of no where, often begging for or demanding pens. One of the belgians bought a box of 50 pens, and started handing them out to the kids. The scenery was very dry, and mountainous, with acacia trees and even cacti in places. As we drove it got more and dry, and soon looked like death valley. There was almost, nothing growing, and tons of rocks everywhere with distant mountains. We stopped in this small village for lunch, but there was no choice of food, and we were served this horribly bland spaghetti with vegetables on top. After driving further we continued to descend, and eventually ended up over 300ft below sea level, at the start of the great rift valley. It didn't look like much, but off in the distance it drains into a huge salt pan. Around 3pm, we pulled into the 'camp' for that night, and it was 41C outside (it was 16 when i landed in mekele that morning). The camp was a bunch of bed frames, with rope in place of the bed springs. They gave us a foam mattress. Then we got back in the truck, and drove for another 30 minutes until we reached the start of the salt pan. It was way bigger than Badwater, plus it had standing water in places. Off in the distance we could see a camel caravan transporting huge blocks of salt. Gradually the sun started to set, and the sky turned pink & orange, which reflected off the salt & water. Then the full moon rose, which was also quite pretty.
After it was completely dark, we drove back to camp, where dinner was served. It wasn't bad, but it wasn't great either. They had hot vegetable soup (for the 40C+ weather), rice, and bland chopped up chicken parts. By the time dinner was done, it was close to 8pm, and everyone started preparing for bed, as we needed to get up at 6am the next day.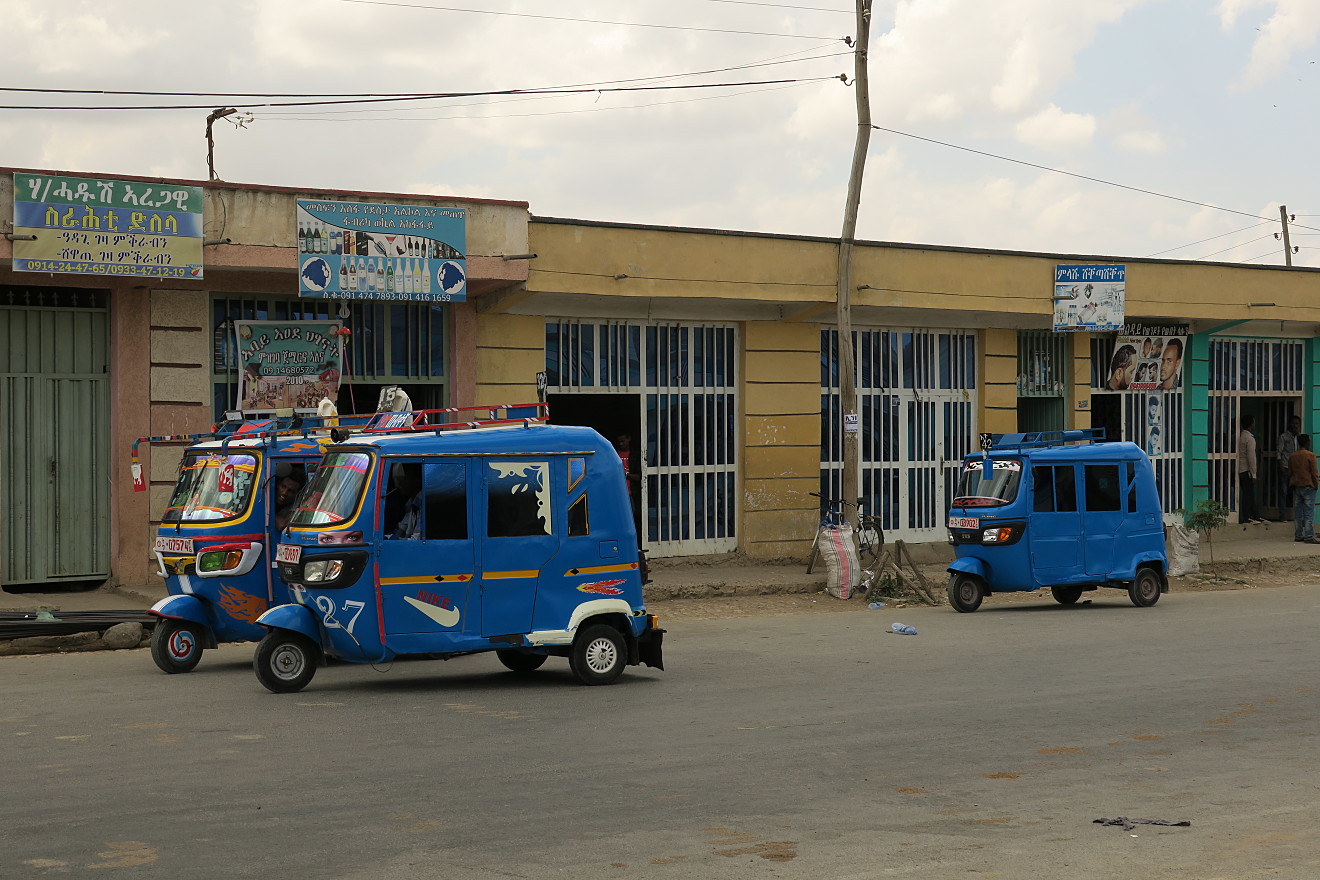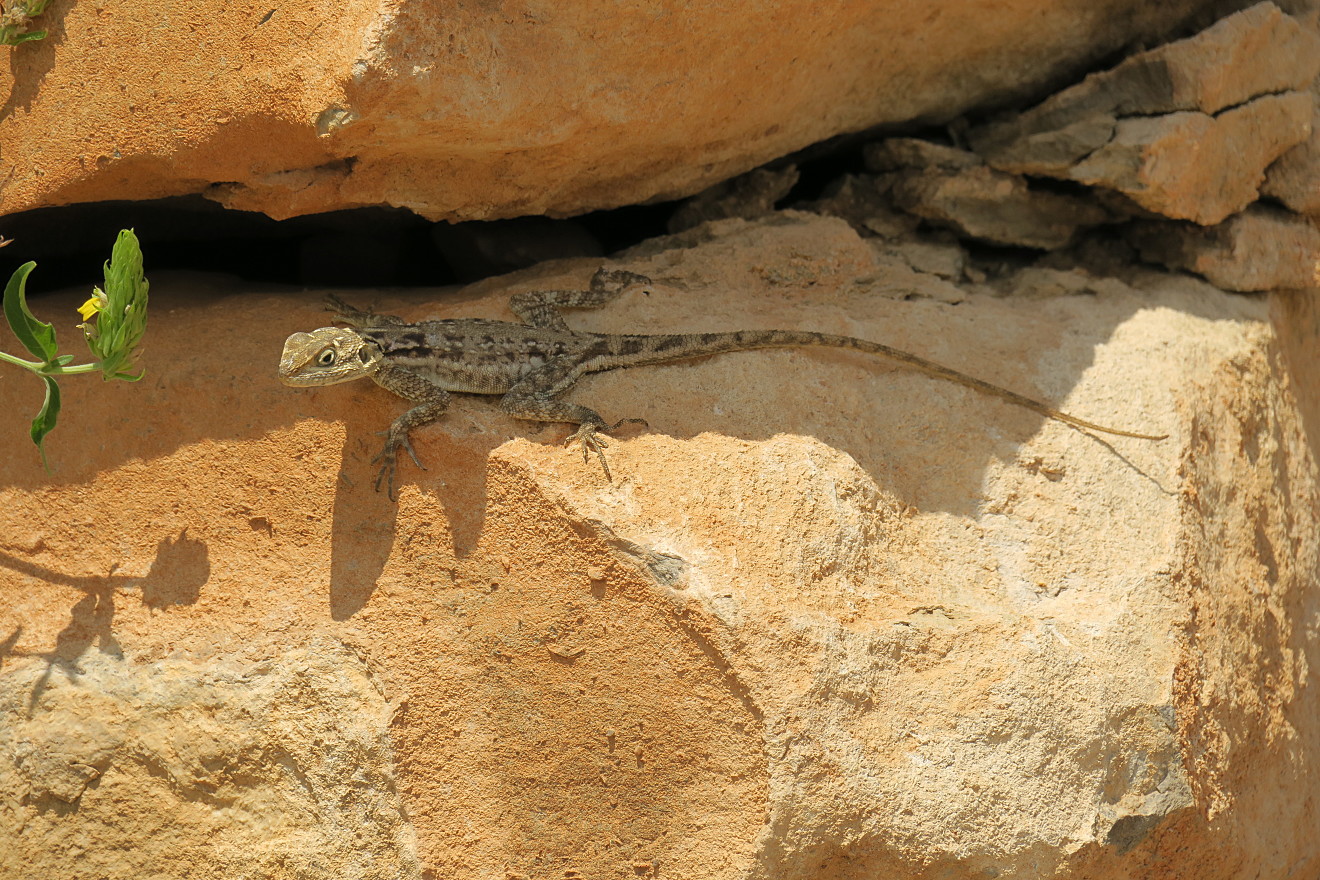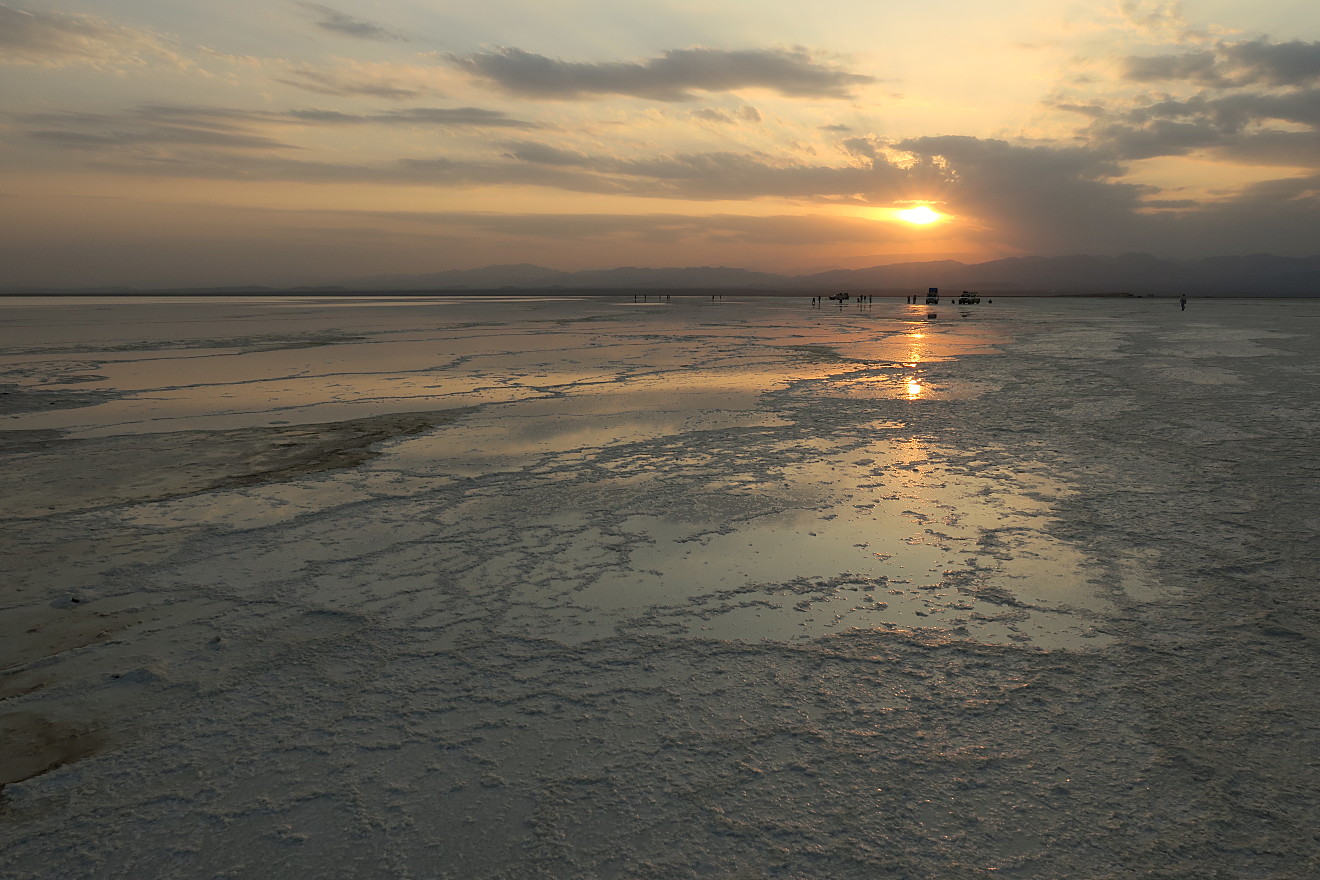 Sleeping at night was non-fun, as the temperature never dropped below around 85f. It was fairly quiet other than random donkeys braying, or the 5am call to prayer from this tiny straw hut village about 5km away. Breakfast was actually really good, with shakshuka, and fruit salad (bananas, pineapple & watermelon).
We departed from the camp just after 7am, and headed back to the salt pan, where we spent the entire morning exploring different natural formations in different areas. The first stop was a 'salt mountain', which was literally this ~3 story tall brown colored hill made of salt. There was also a huge hole nearby in the ground, which exposed the lake itself, which was maybe 20ft deep there. Afterwards we drove maybe 20 minutes further to what was quite likely the highlight of the day. It was a geothermal wonderland, composed of various salt formations & fumerols, with multicolored sections comprised of different minerals. It was sorta similar to Yellowstone, although much larger in size than any single site in yellowstone. Also, it lacked all of the protections found at yellowstone. No signs warning to stay away from the boiling ponds, no boardwalks or railing. Just tons of sulfuric gas, and yellow, brown, red, green and white colored formations, with boiling and hissing everywhere. it was amazing, but also sad at how it was gradually getting destroyed by the 50-100 people who tramp through there each day. The gas was actually quite bad in some places, burning my nostrils. This was way beyond the rotten eggs odor that we're accustomed to, going straight into semi-toxic gas territory. Also it was brutally hot, at nearly 115f by the time we finished over an hour later.
next we drove to this small boiling pond, which had a greenish hue. It was ok, but after walking through a Dr. Suess book for an hour, really nothing else could measure up. The final stop was in the center of the salt pan, where the actual salt 'mining' was being performed, exactly how they've done it for hundreds of years. Men were out in the blazing sun with pick axes and small chisels, cutting huge 5kg squares of salt, to load on the camels, which then walk for 7 days to mekele where they earn about $150 for their efforts. It was awful and depressing, like some kind of slave or prison labor camp.
after that we drove back to the same place that we had lunch the day before, where we were served similar crap. Today was white rice, canned mixed vegetables, and a boiled egg. It was awful. Then when we finished, the 2 belgians were returning to mekele, and i and the japanese woman were switched to a different vehicle, with a canadian, and another american. It was kinda weird being in a group where the majority were native English speakers without accents. The canadian actually has been living in italy, or random other african countries, working for the african union, where he writes policy recommendation reports. Its about as boring as you'd think, and he even acknowledged that it feels like he's not accomplishing anything most of the time. The american lives in colorado, but he works at a ski resort in the winter, and for the us fish & wildlife service in the summer. In between the 2 seasons, he travels the world.
We're spending tonight at this guesthouse, which is run by this family with 3 kids under the age of 10. They're super cute, and always trying to help with stuff. The guesthouse itself, feels more like a hostel, with a bunch of largish rooms, with several foam mats on the floor. After we arrived, i had a long chat with this German guy from Cologne, who had oddly never been to America, but something like 80 other countries. He works for this consulting company that helps improve fire departments in Germany, austria & Switzerland. He had a ton of typical 'wtf is with trump' questions, but also was fascinated by netflix.
dinner was real ethiopian food, and it was great. There was shiro wat, yellow lentils, goat tibs, and lots of tasty injera. Also, apparently they have non-injera bread, which a flat bread that looks kind of like an english muffin. I also tried 2 different Ethiopian beers (walia, and another that had no latin letters on the label). They were ok, drinkable, but not great. But the big deal was that they were about $0.75 for the 300ml bottle. The germans were super impressed with beer that cost less than at home.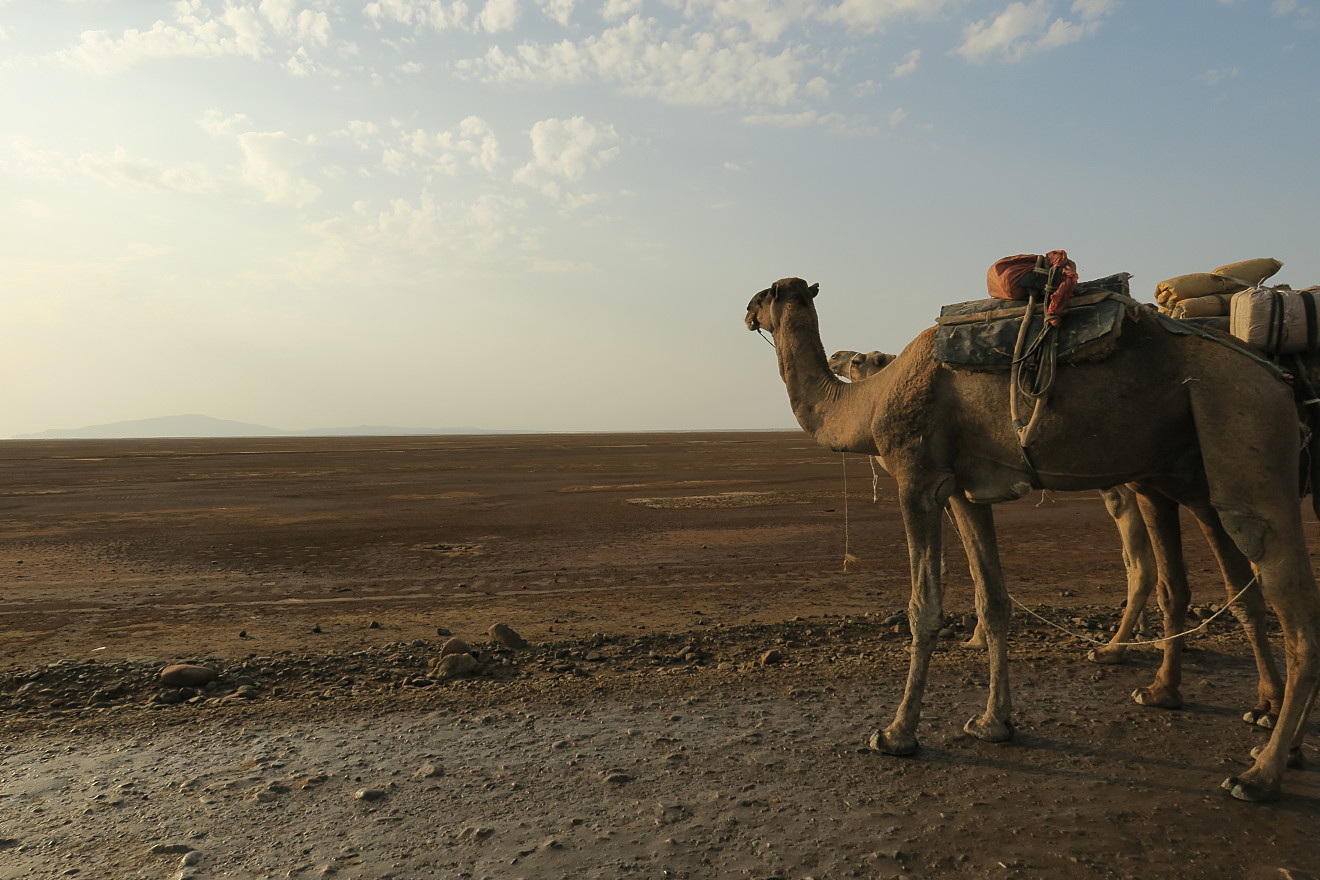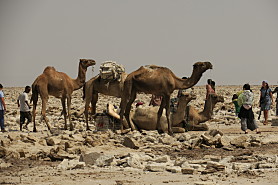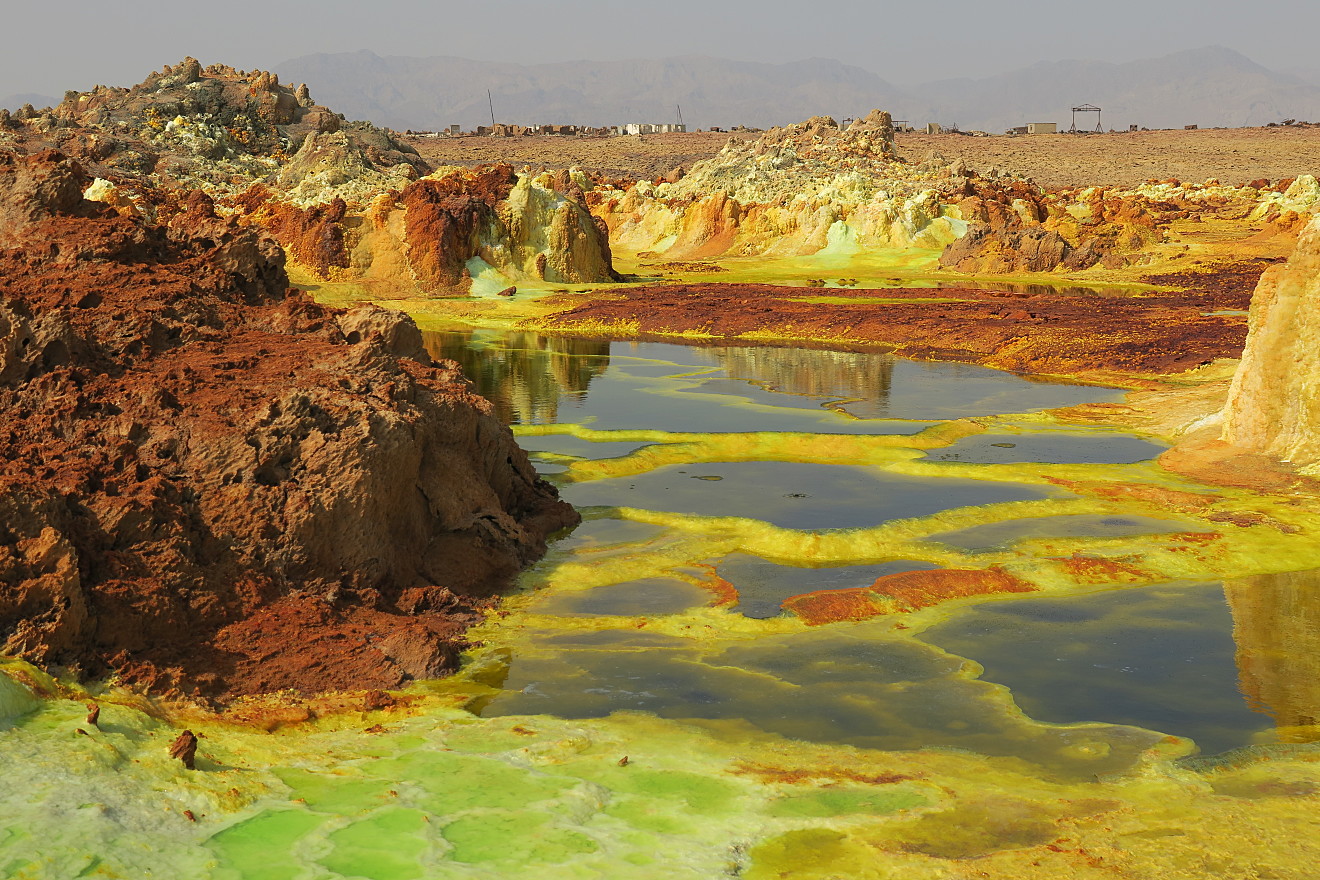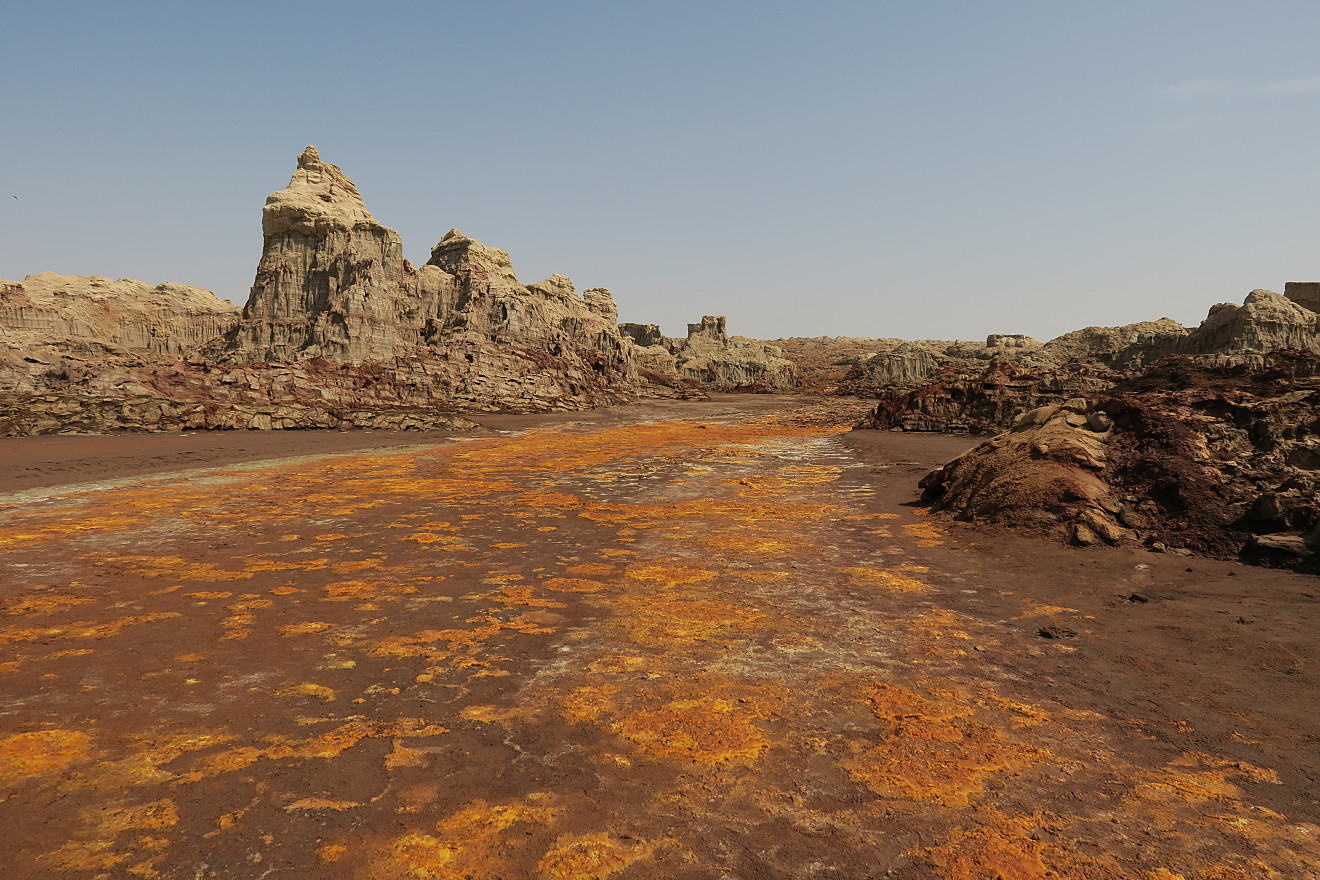 Sleeping last night was kinda rough. While the temperature outside was ok, the concrete room that i slept in had no ventilation, so it was super stuffy. And it was noisy outside, with random people doing stuff, the call to prayer at 5am, and roosters. Breakfast was yummy again. They made 'spicy' shakshuka, plus another injera casserole thing.
We had a very long, rough drive to the Arte Ale volcano. The first few hours were on a decent road, through dramatic mountain desert scenery. Lunch was a huge disappointment of cooked rotelli with red sauce. After lunch the scenery started changing into broad flat valleys with huge old lava flows everywhere. Eventually we turned off the road, and started 3 hours of off roading. Initially it was very sandy, and we even saw flocks of ostrich running around. Then we re-entered the lava field, and it was quite possibly the most miserable off road driving i've ever experienced. There wasn't much of anything like a dirt track. Just violently bouncing over the lava for over an hour.
We reached the base camp for the volcano at 5pm, where there was a cluster of wood & straw huts. Another vehicle joined the caravan that morning with a couple from Belgium, and an American couple from Nebraska. I spent the entire evening hanging out with them, and had a great time. The Belgians both work for the government, with the guy as a civil engineer managing Belgium's dikes, and his wife is an economist for the Ministry of Culture. Dinner was a disgusting mixture of rice, canned vegetables & canned tuna.
at 7:30pm everyone was assembled to begin the 10km hike to the summit of the volcano. We could see the summit already, as it was glowing orange. While it was mostly a full moon, we were still hiking in the dark, on lava. Everyone had to bring a bag with water, and any other supplies that they would need for the night, as we were going to camp just below the summit. The hike up went fairly well, and timed passed quickly as i was chatting with the other 4 people for much of the time.
once we reached the summit we walked a short distance over relatively fresh lava from last January. The volcano was incredible. We could see the boiling lave inside the crater, churning, and splashing. Even though the lava was maybe 100ft down, the heat coming out made me think about my shoes melting. We got to watch the lava for about an hour, and then went to the camp area at the summit (about 1000ft from the crater). There were foam pads and sleeping bags setup for everyone. At this point it was just after midnight, so most everyone went to sleep. Other than having repeated dreams that the volcano was erupting, i slept relatively well.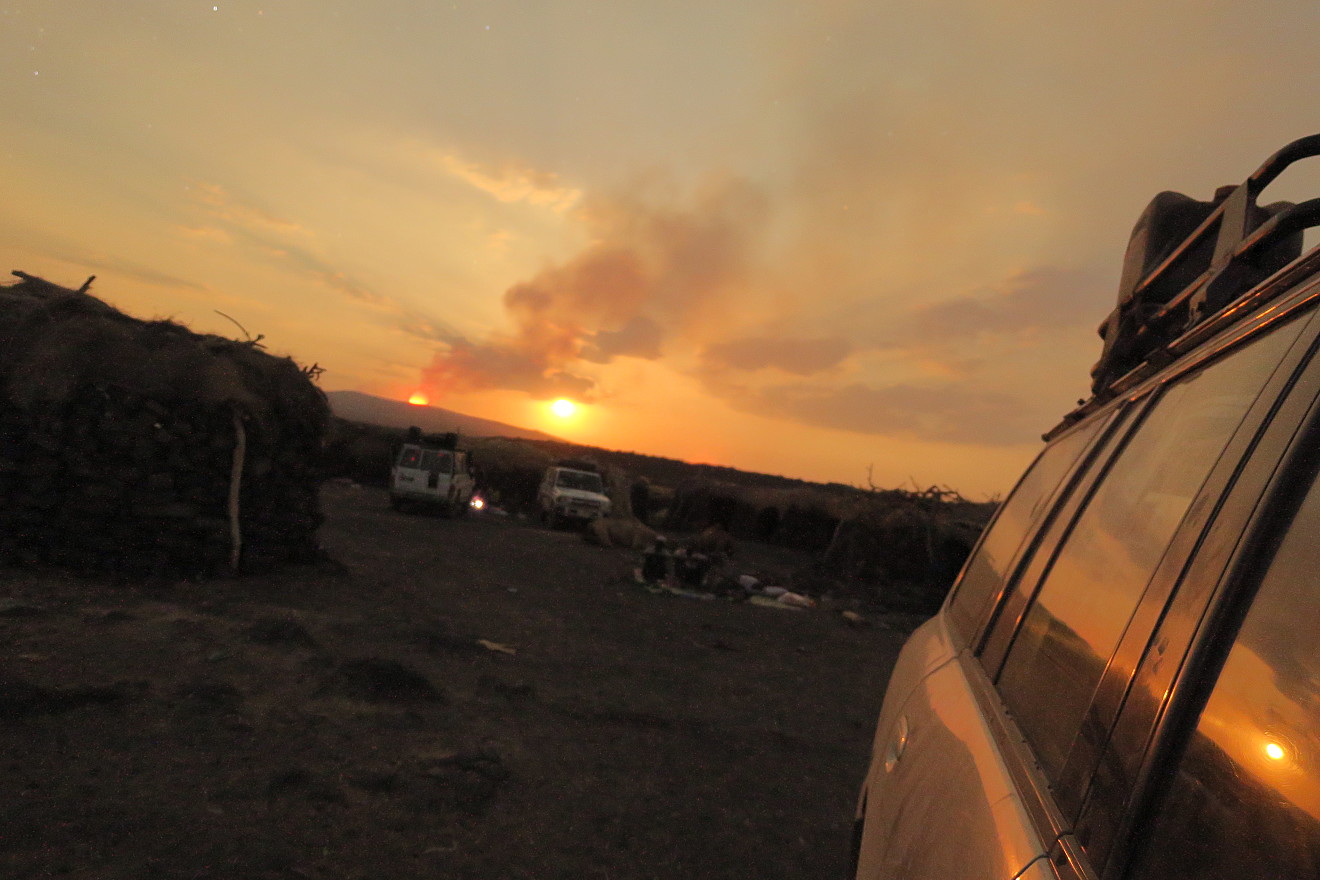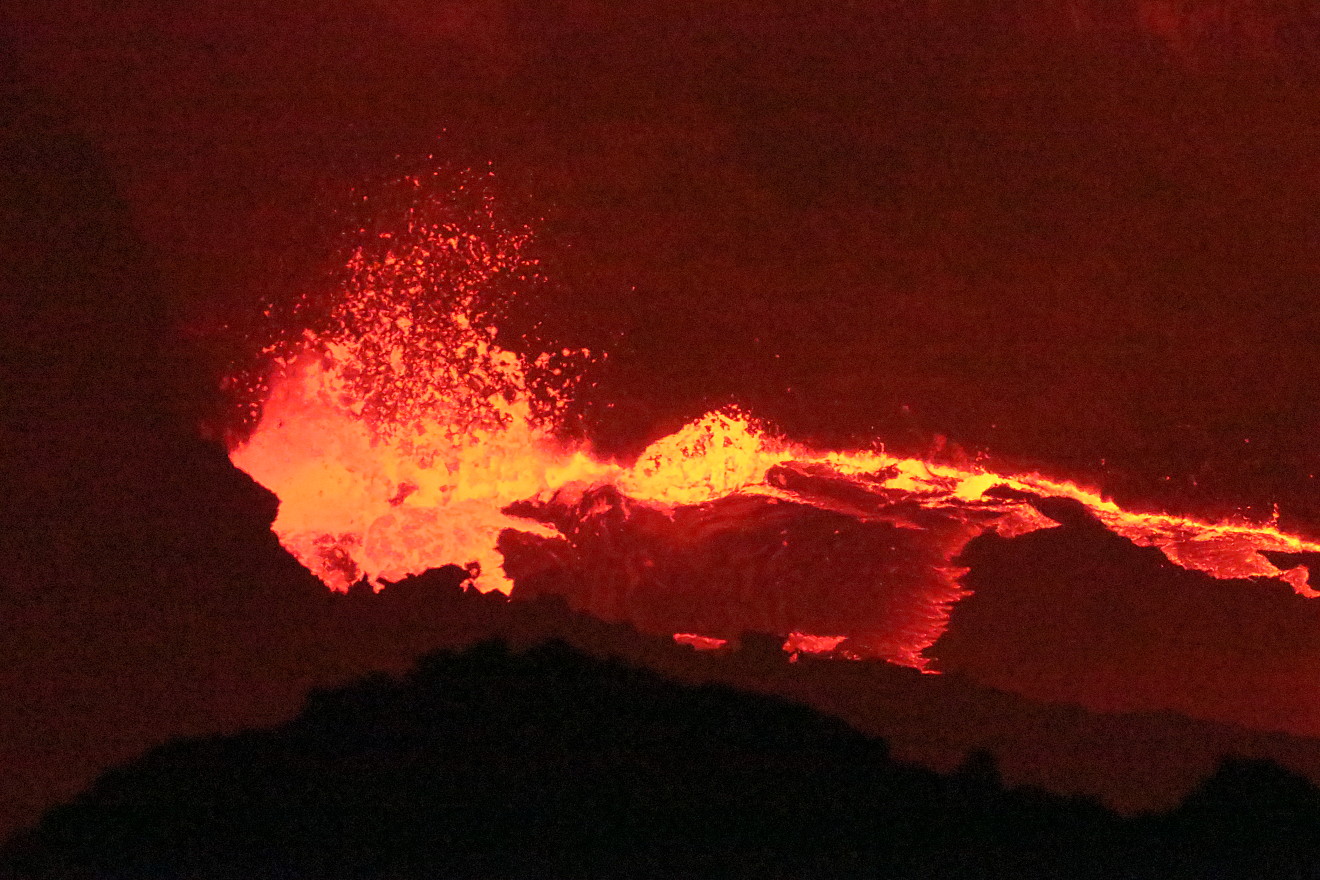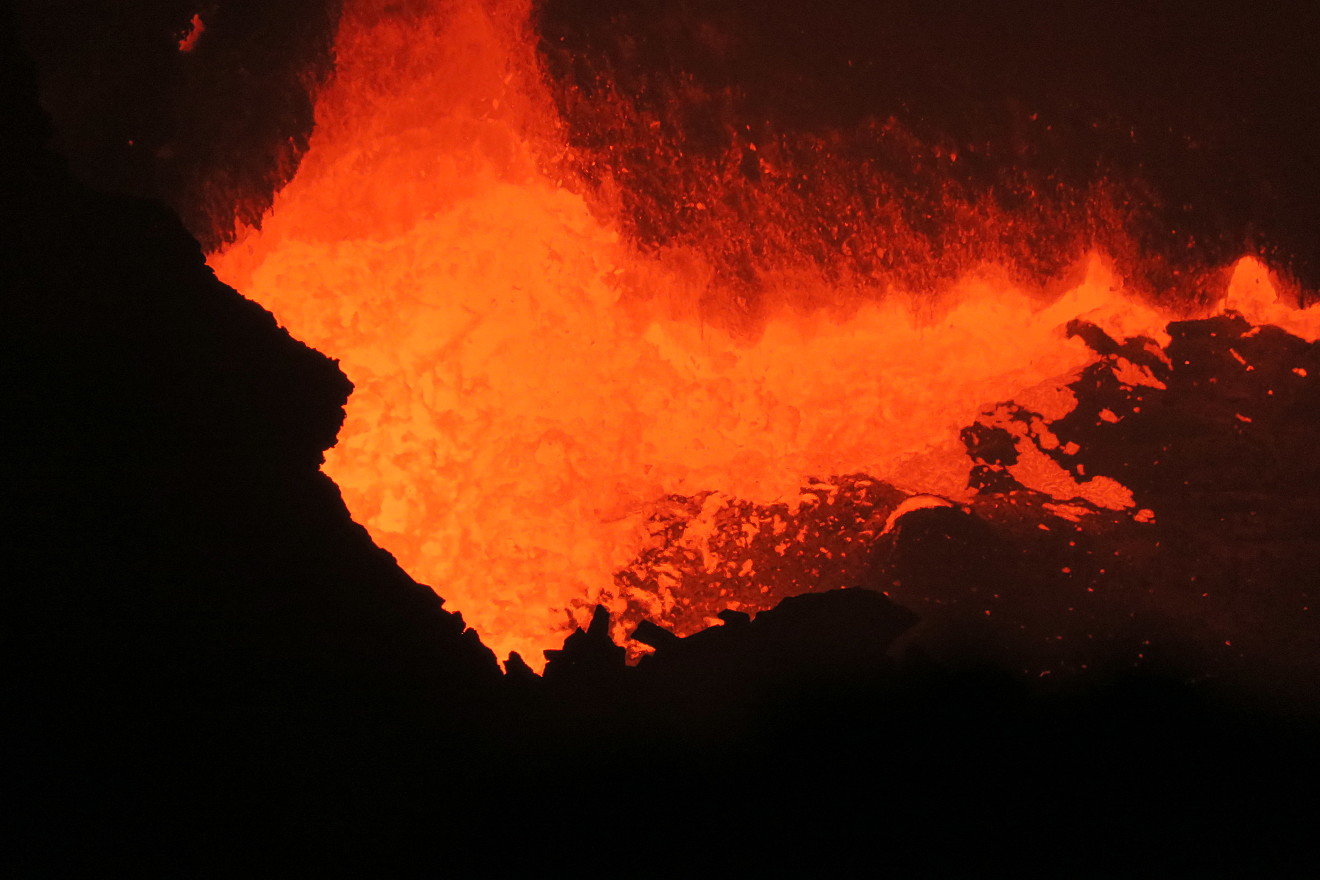 Everyone was awakened at 5am with the option of viewing the crater lava once more before beginning the hike back down. I was kinda sore from the hike up, and also sleeping on thee ground, so skipped it. From what others told me, i didn't miss anything, as the wind had shifted, and it was no longer safe to view the position that we used the night before. The new location was mostly obscured by older lava. At 6am, the sun was starting to rise, and everyone assembled for the hike back down. I struggled on the hike down. A combination of blisters on one foot, lack of sleep, and the heat wore me down. Plus hiking on lava is incredibly exhausting, since its so uneven and hard. My feet were killing me with every step, and i ended being among the last to finish (the americans hiked with me on the way down). I felt disgusting all over, as i was drenched in sweat, plus its been 4 days since i had a real shower. I had a crude bucket shower once, but it didn't help much.
once back at camp, they served breakfast (shakshuka again, but it was still good), and then everyone packed up to break camp. The drive out was just about as awful as the way in. We stopped for a mediocre lunch of spaghetti, pumpkin & rice, and then drove back to mekele where i'm spending the night before moving on tomorrow.
I'm at the mekele hotel now, and its ok. The wifi is slow and flaky, but i guess its sufficient for emailing. When i got to my room i took a glorious shower. Or at least i pretended that it was glorious, with luke warm water, and no shampoo. But at least i feel clean for the first in 4 days.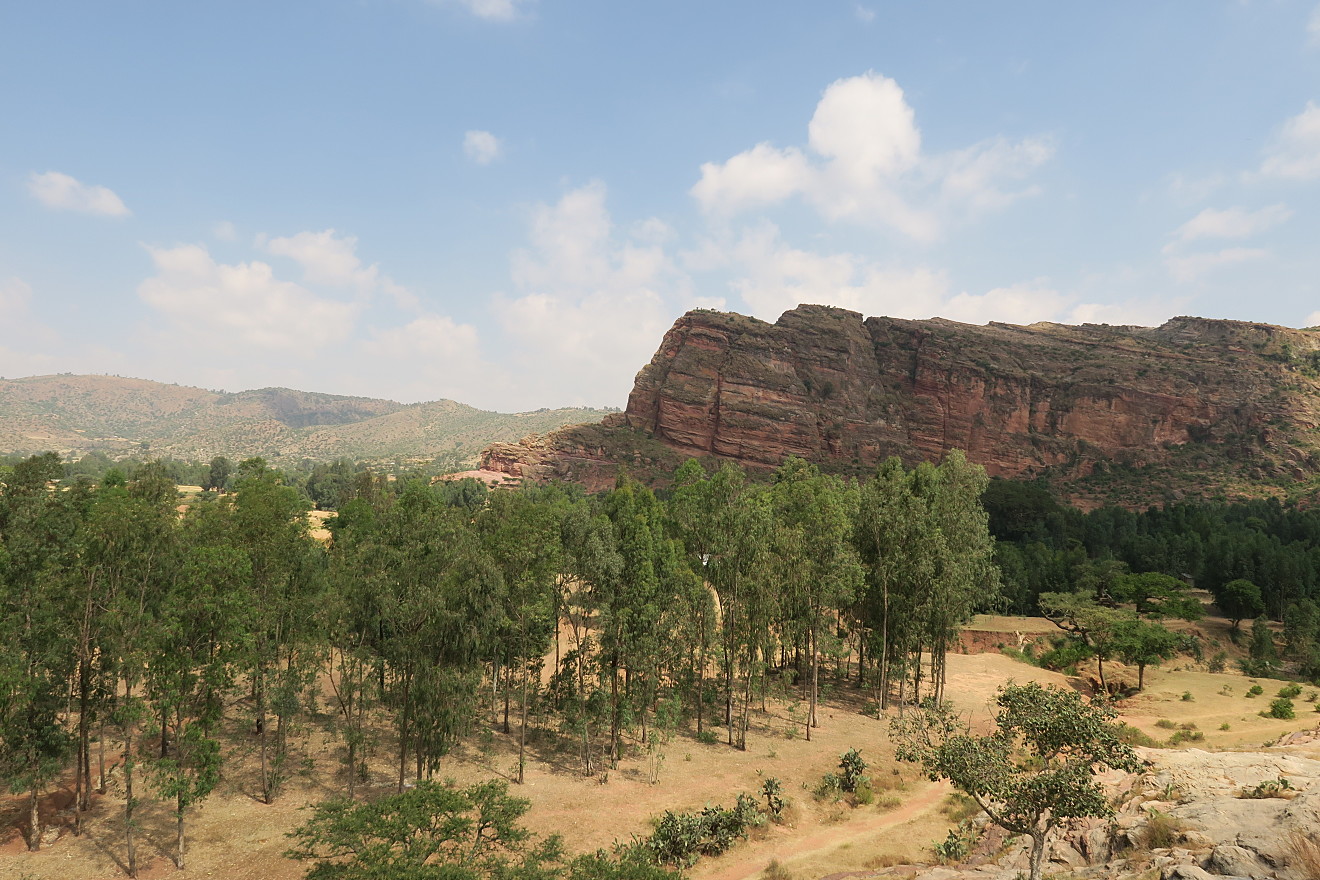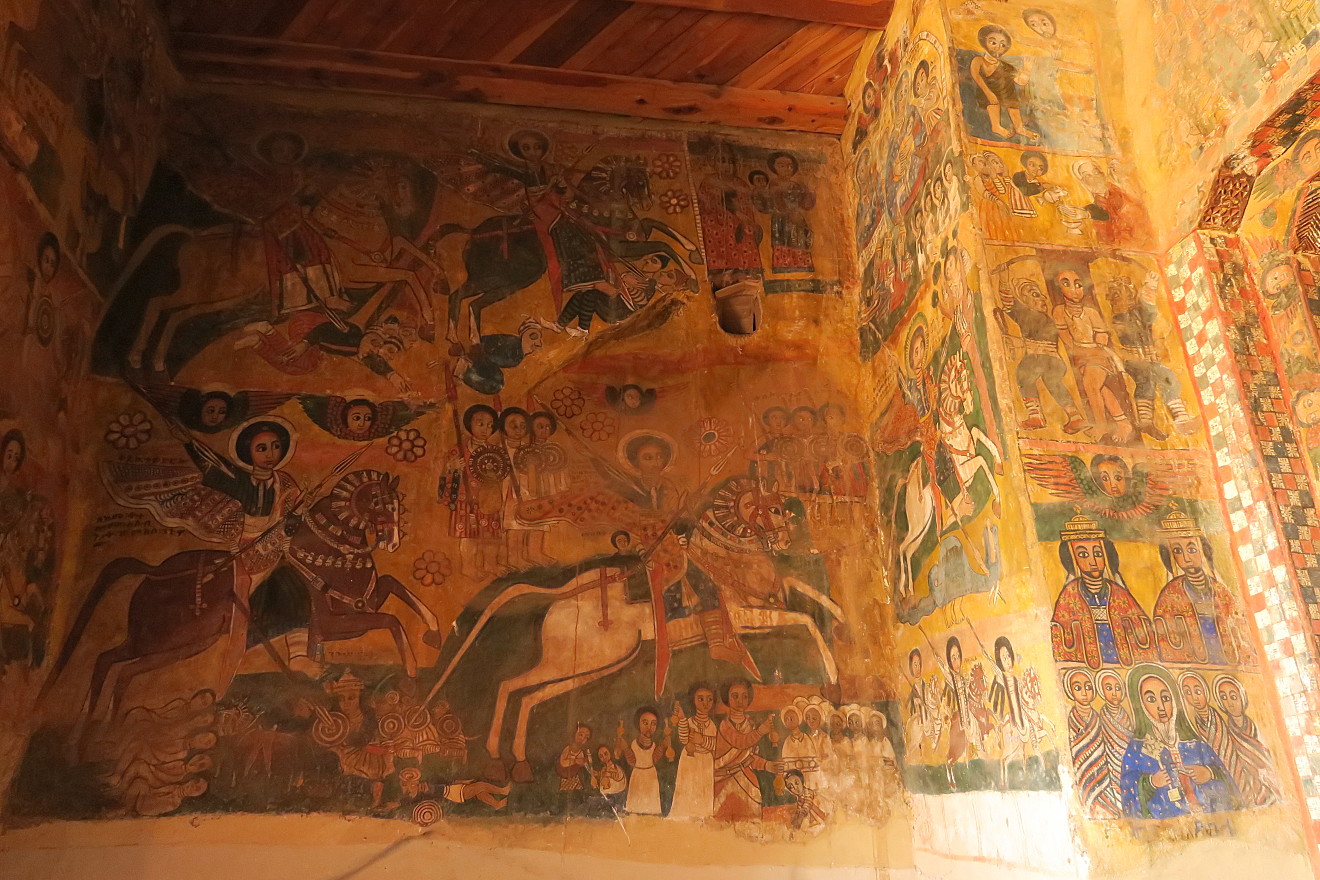 I departed Mekelle at 8:30. The first stop was the oldest rock church in Ethiopia, dating back to the 4th century. the road out there was super beat up from the last rain, even though it was dusty dry now. from the outside it didn't look like much, but the inside was impressive, with paintings all over the walls and ceiling.
After that we drove into the nearest town for lunch, and my guide & i got tibs which were tasty. On the way out of town afterwards we were blocked by a huge funeral procession which was interesting. The men were carrying the coffin, with the women trailing behind.
the next stop was a different rock church which was 9km down an awful bumpy road. However the scenery made up for the bad road. It was full of random stone huts with farmland around them. In between were tons of prickly pear cacti and assorted wildflowers. All the farms were growing teff, which kinda looks like stunted wheat, which never grew above knee height.
This church was much more challenging to access, as i had to climb a staircase, then semi-scramble over exposed rock, and then climb another staircase. Finally, i had to remove my shoes (and socks) before i could enter the courtyard around the church. It was maybe 30ft, but it was not fun walking bare foot on the dirt, grass and rocks. Once we entered, it was very dark and smoky, and there were monks chanting. It was a fairly small inside. We stayed for an entire service, which lasted about 20 minutes. The monks were chanting the entire time, and were doing stuff with different ceremonial objects. My guide tried to explain some of it to me, but it still seemed kinda opaque & cryptic for the most part. My leg muscles are super sore and my feet have scary looking blisters from the past few days hiking, and getting back down from the church was difficult.
the hotel that i'm at for the next 2 nights is really nice. Its a lodge on this bluff overlooking a huge valley, with huge mountains in the distance. Its owned by an Italian guy, and kind of looks like a Tuscan villa. My room has a super comfy bed, and a 'fancy' Italian hot water heater. The only annoying thing is that their wifi isn't working, and they're waiting for a replacement part to come from hours away.
The lodge has a nice bar, and i had ethiopian honey wine which was really good (and strong too). All of the guests here seem to from either Italy or Britain. The assistant mgr of the lodge is super friendly, and we were chatting for a while after he let me tether off his phone. Apparently his grandfather lived on the land where the lodge now exists, and he was born here. He comped me a second drink at the bar too.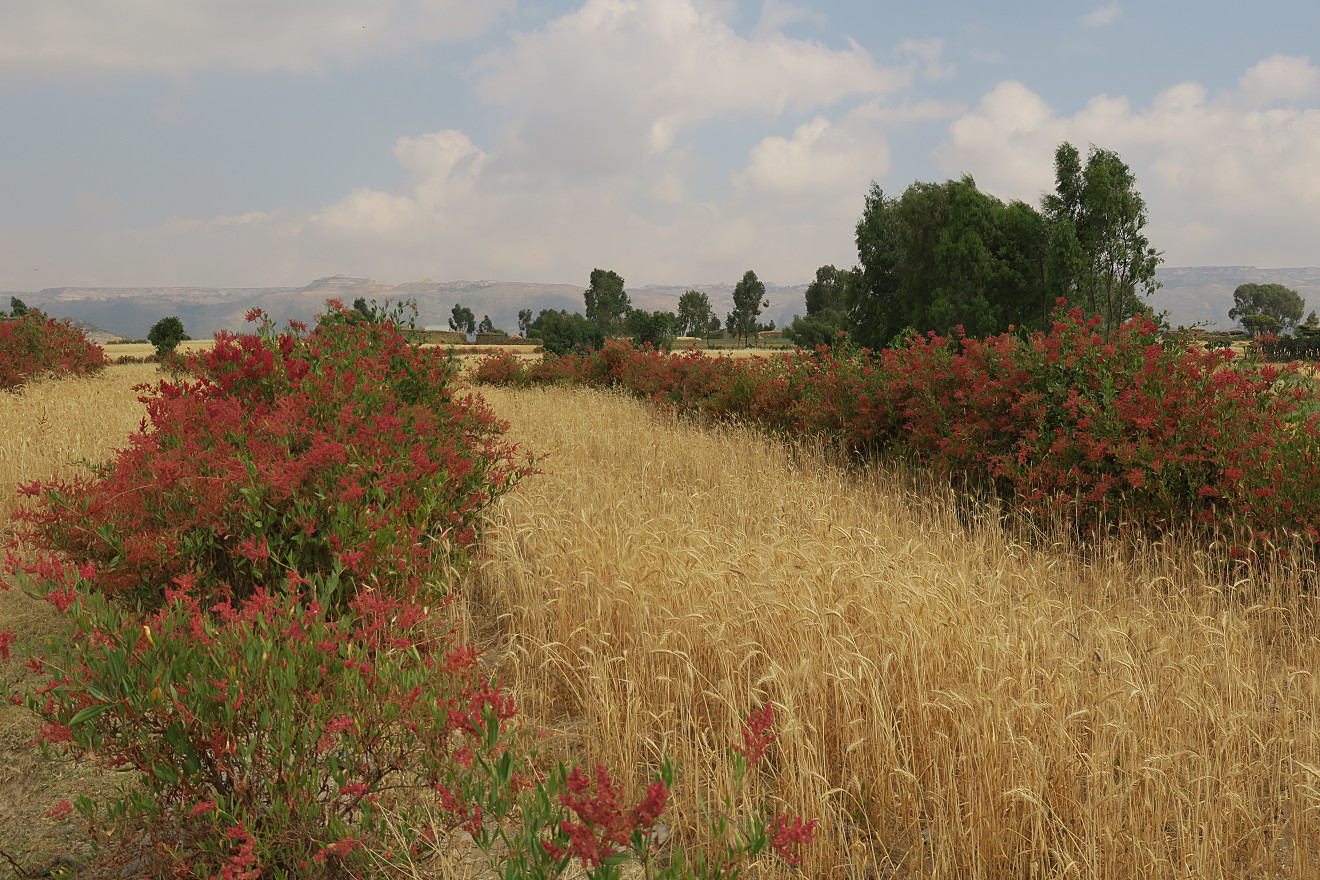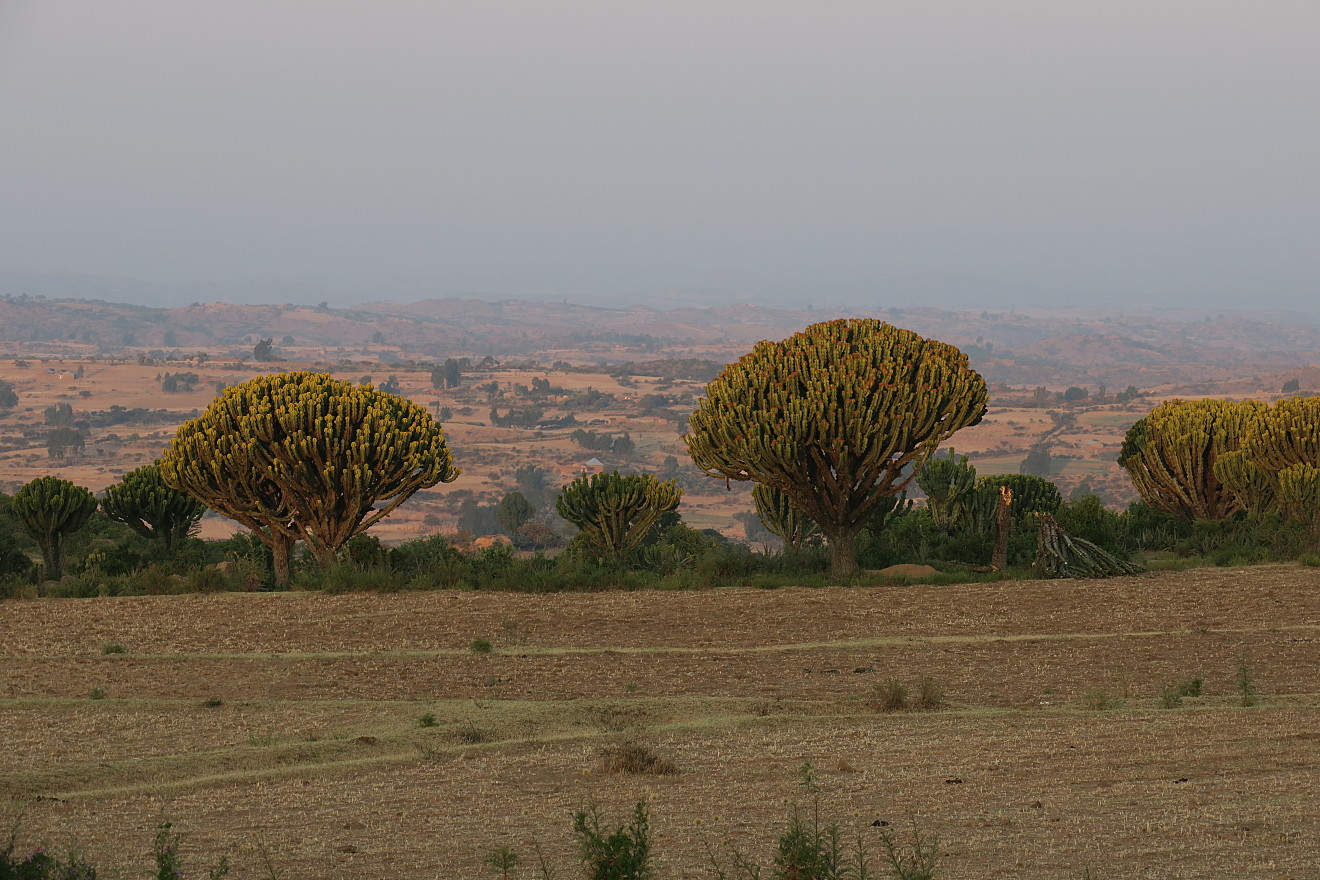 I slept really well. The bed was comfy, it was cool outside, and the only sound was crickets. Unfortunately, i have bad diarrhoea once again. I'm at a loss on what is causing it though. I have a bunch of theories. Maybe i'm allergic to the teff in the injera. Or i'm having a bad reaction to the malerone, even though i've never had issues before. Or i really do have some kind of bacterial infection. But i generally feel ok, other than the inconvenience of desperately needing the toilet several times a day.
I spent most of the morning hiking up to a rock church situated at the top of a cliff. Or at least that was the plan. However, after going about 75% of the way, the trail turned into a mountain climbing expedition. It was literally scaling the face of the cliff, with tiny little holes for feet & hands. After looking at it for a while i decided that i couldn't continue. Between my fear of heights, and knowing that it was not a safe choice, i decided that it was a bad idea. So i sat on the last bit of flat trail, and waited as my guide (and half a dozen others) continued to the top. It was really kinda insane. Half the people doing this thing were these old grizzled men, who i can only assume have hiked to the top hundreds of times before. I don't have any regrets. My guide took my camera and got a bunch of photos for me, and the view from the height where i waited was still amazing.
after returning to the van, we drove into town. Wednesdays are the market day, so a large open area was setup with hundreds of people selling all sorts of things. There was tons of produce, fresh honey, spices, animals, cooking supplies, grains (with a grinding mill), and lots more. Most of the people there were locals, and i didn't see many tourists.
Later in the afternoon we went to another church which was walking distance from the lodge. It looked super dumpy, and the inside was a mess. Apparently it was built by italians less than 100 years ago. It was quite small too. While walking back to the lodge afterwards a bunch of small kids saw me and started running and screaming 'forengi', which is ethiopian for foreigner. It was sort of cute, in a creepy way.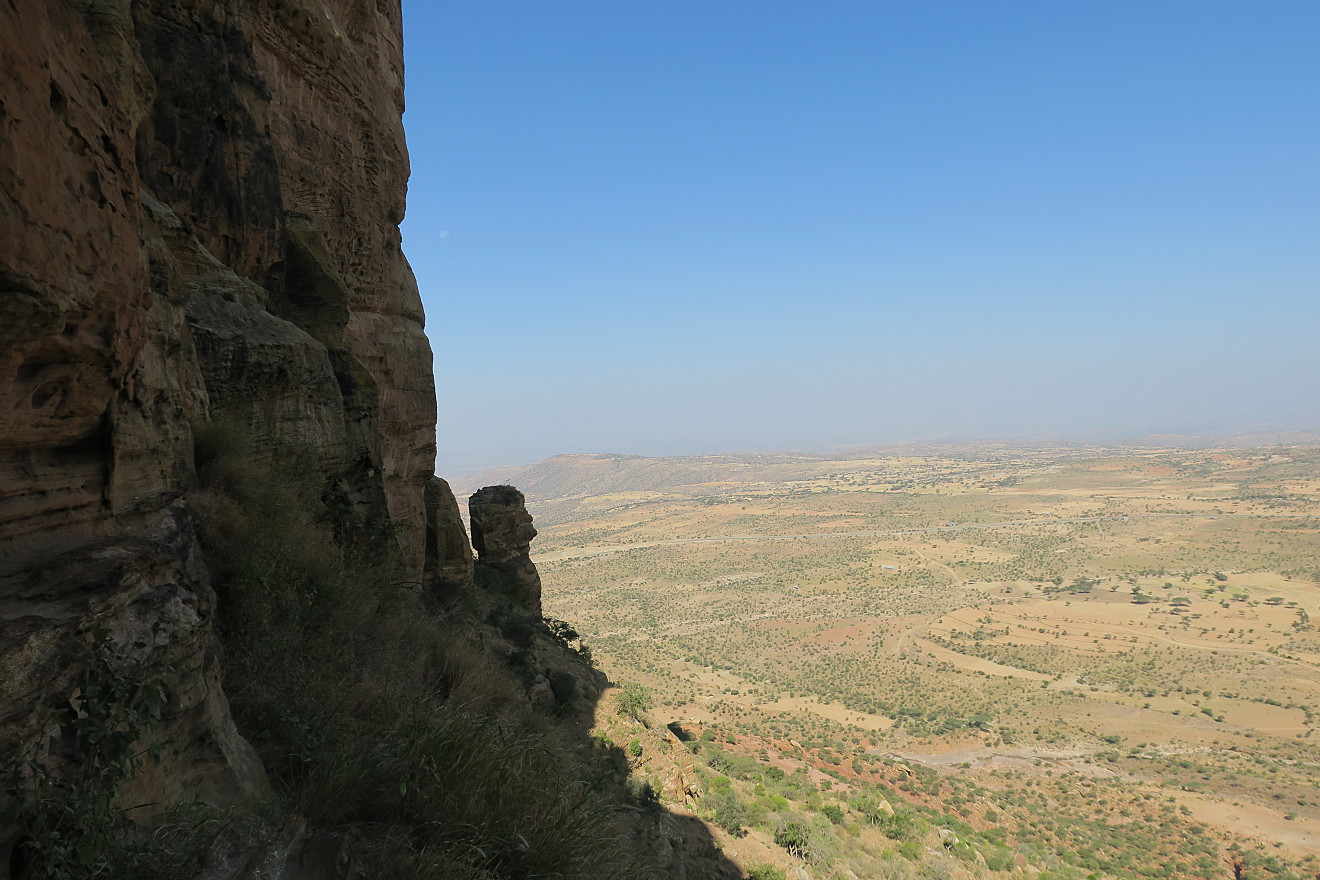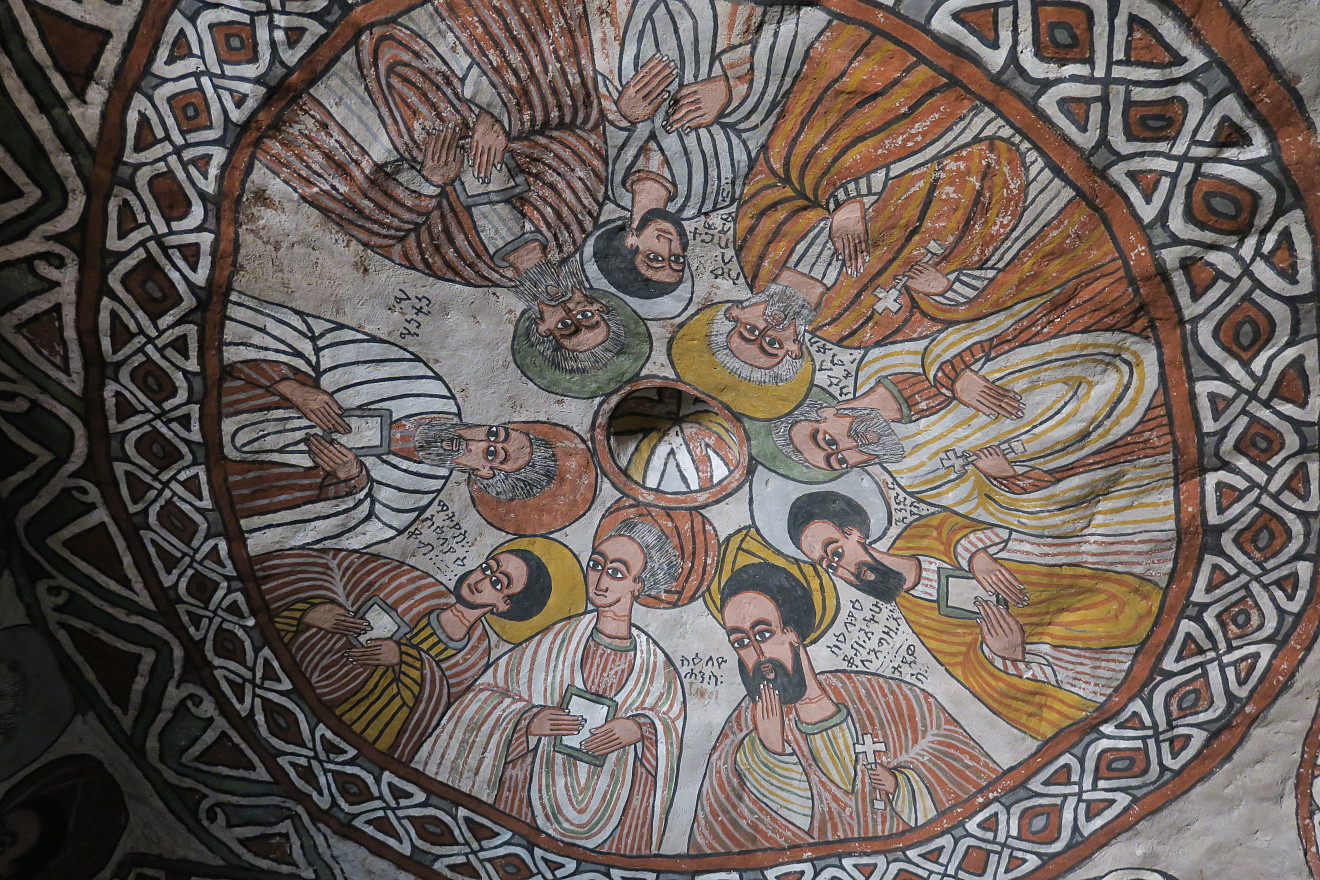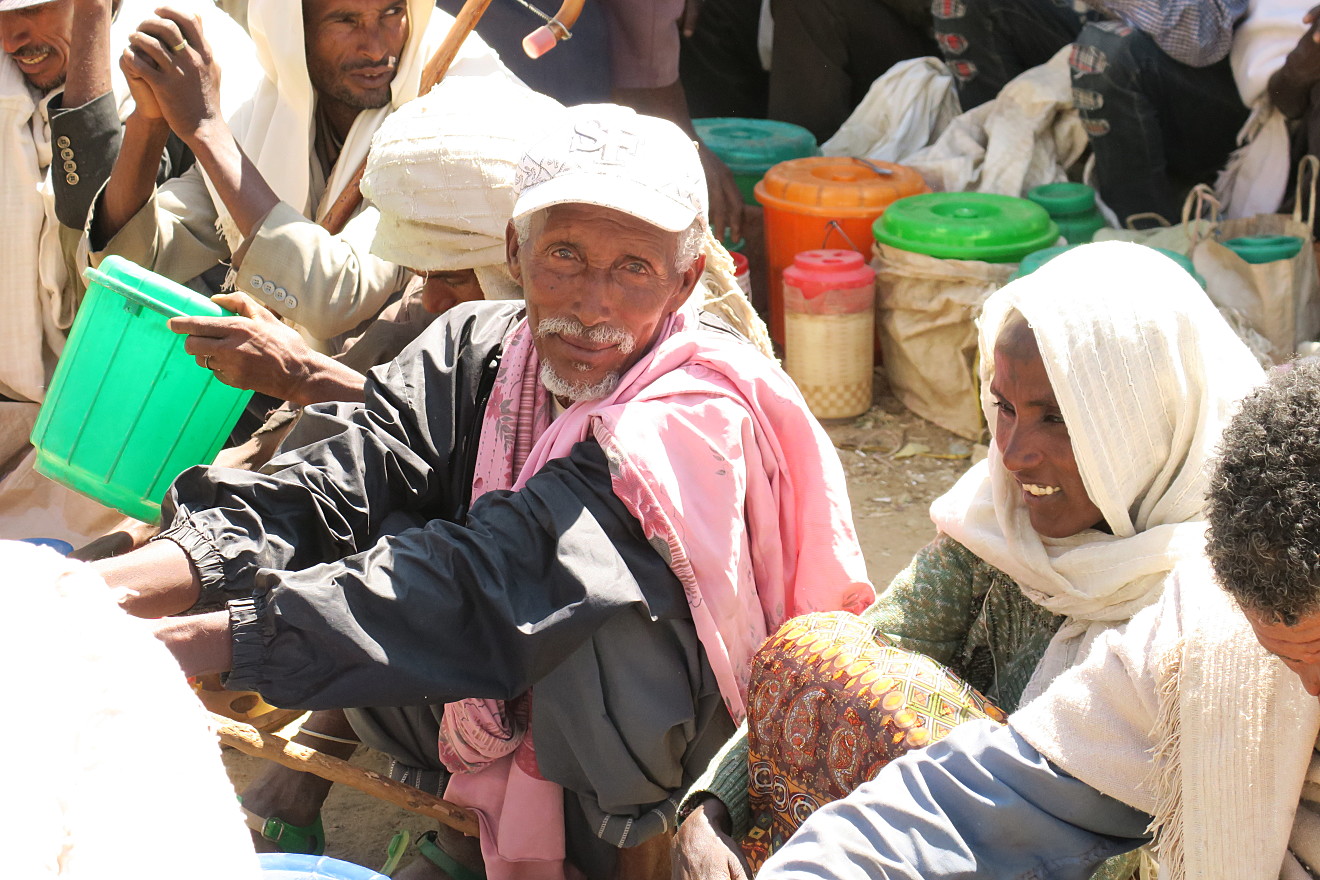 I woke a little before 6am, just before sunrise. I was feeling distinctly off, lethargic mostly. I showered, and attempted to eat breakfast. In the end, i had a slice of bread and hot water with honey. We departed just after 7am. The drive took us through scenery that looked somewhat like southern utah, with red rocks and massive buttes. The road took us over the highest highway pass in the country, which was just over 3000m. The scenery was gorgeous, and it occurred to me that outside of cities, just about no one owns a car, or even a motorbike. The roads are often empty for minutes at a time. And then all we see are huge trucks, a random van carrying tourists, or an NGO truck. There are literally more people and animals walking the roads than vehicles. Lots of kids walking ridiculously long distances to school (in uniforms). Random people herding their cow, goats, or sheep along, or elderly gnarled pilgrims walking to some church which is likely half a day's walk from here.
mid morning, we pulled off the highway to visit the Yeha historic site. At the site were the ruins from a 3000 year old civilization. Germans performed a lot of excavation and restoration. The temple walls are nearly 25ft high.
After that we finished the 40 minute drive to Axum, and stopped off at my hotel to check in and get lunch. This hotel is mostly a dump. The wifi rarely works at all. The water pressure is so low in my room, that the toilet takes about 30 minutes to fill up. And the bed is rock hard. However the one thing that they are capable of doing is making pizza. I was growing tired of injera & pasta, so i figured i would take my chances with pizza. It was shockingly decent. no fake cheese, the crust was passable. I ended up taking the first azithromyacin pill after lunch too.
After lunch we headed out to see stuff around the city. Axum was the capital of the Axumite empire which lasted from 2bc until 8ad. They really liked to carve massive, obelisks, with the tallest being almost 180ft. Some of them are still standing. They also buried their royalty in underground tombs. Queen of Sheba also had her palace here. Today Axum is considered the holiest city in the orthodox church, where they (claim) to have to original arc of the covenant. It was interesting stuff, plus they had decent small museums at many of the different sites.
I was back at the hotel just before 5pm. While typing this up, the power went out. Of course i'm on the 5th floor, so that meant that i had to walk down. I decided to go for a walk, and noticed that the power was out everywhere. By the time that i walked to the other hotel with 'working' wifi, the power was back. Now i'm back at my hotel debating what i want do with the evening. I feel physically exhausted, kind of muscle achy, and not at all hungry. I took some aspirin after lunch, and i felt a bit better. but i don't feel that awful, so i'd rather save it for when i'm out during the day, than at night when i'm not doing much of anything anyway.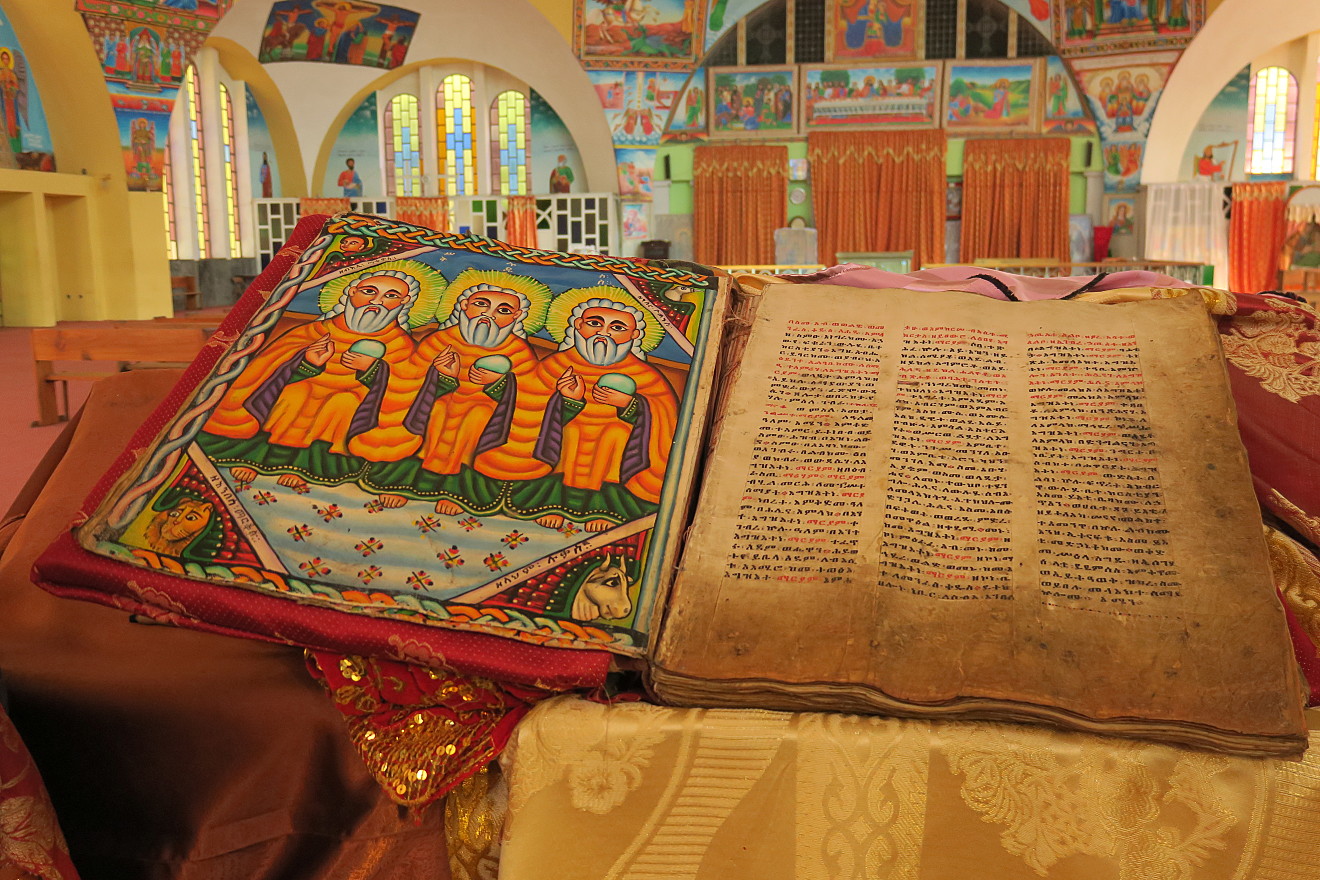 after a semi-mediocre breakfast of cold fried eggs, green sugar water juice, and injera, i left the hotel at 9:45am, and was at the airport 10 minutes later. This airport is super tiny, with just 1 gate. They demanded to see my passport before i could even enter the airport grounds. Then they put me through ridiculously rigorous security just to enter the terminal. Literally pulling everything out of my backpack (even the pens), then questioning where i was from too. All that just to get my boarding pass. Then i'd have to repeat the same degree of security to get to the gate. The flight left 20 minutes late and was on a smallish turboprop plane with 4 seats across (although 30 rows).
I had no trouble finding the guy to pick me up at the airport, but warned me that it was a 25km drive to town, and would take 40 minutes. It quickly became obvious why, as its ridiculously mountainous here, and much of the road is unpaved. As we were driving, he mentioned that the Chinese are in the process of improving and paving the entire road within 3 years. Also he said that its about 700km to drive to Addis, and would take 2 days. The hotel looks quite nice. Definitely much better than the previous. I have a balcony overlooking the entire valley, which is amazing.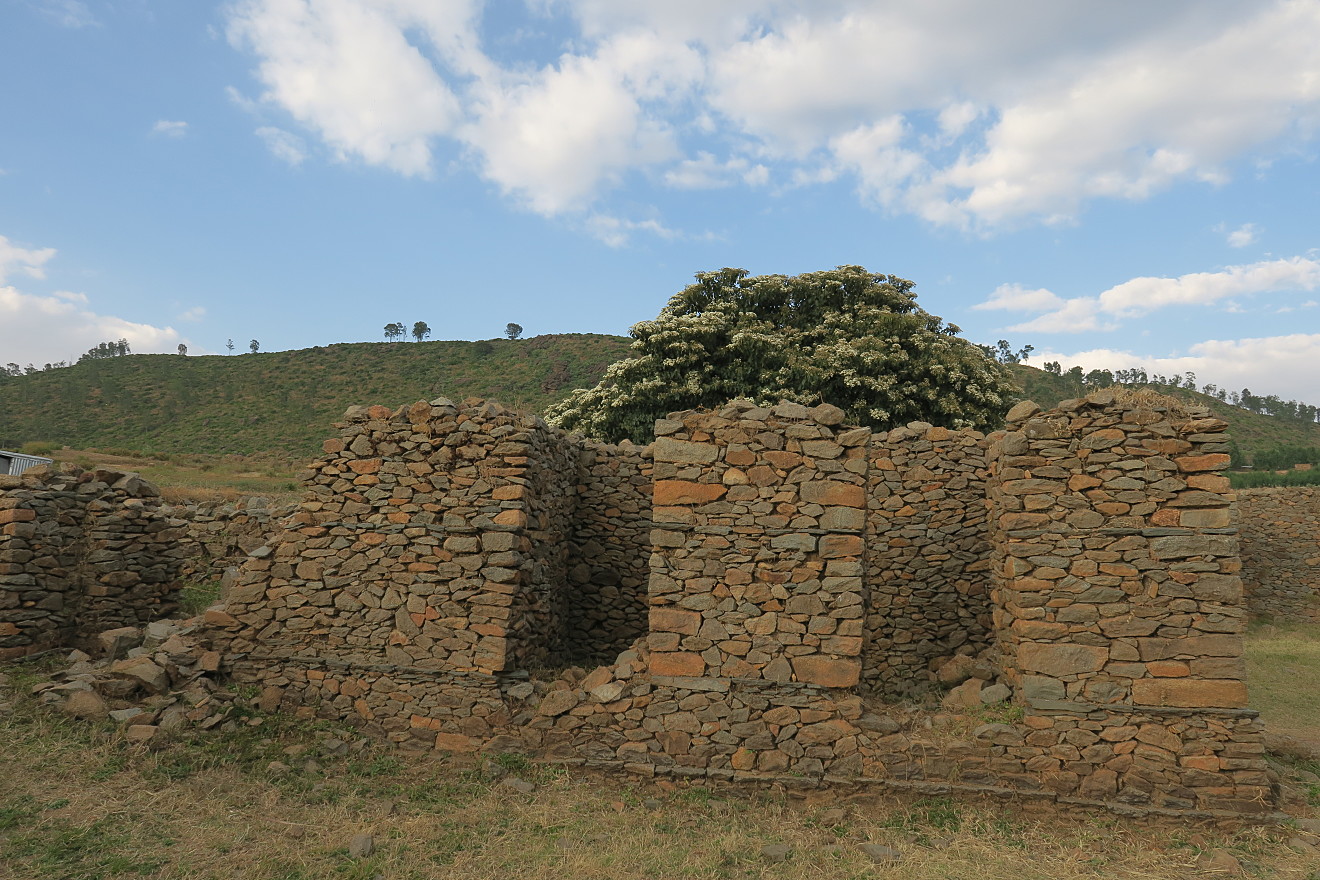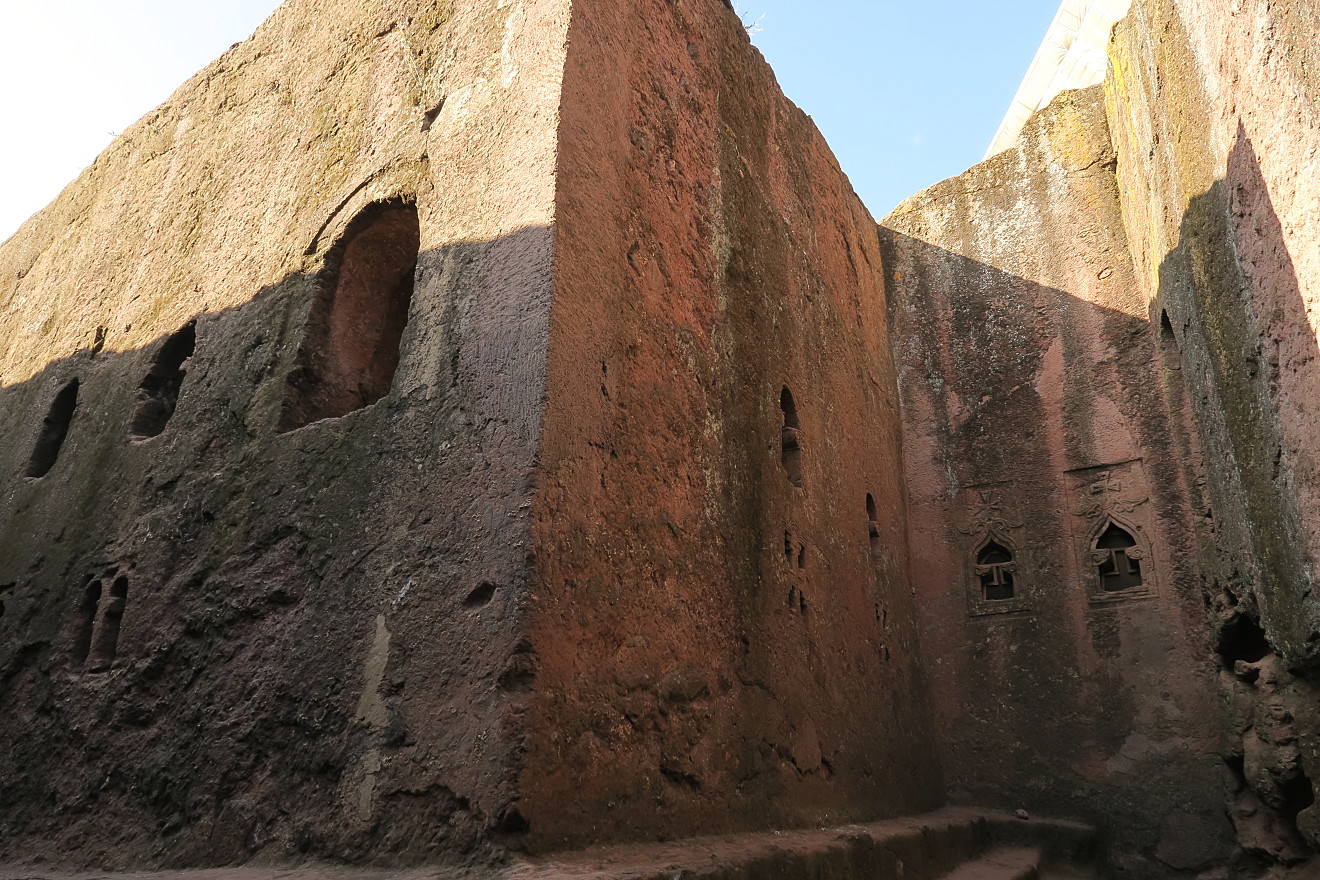 After lunch i headed out to see the rock hewn churches. The entire town has a wild west feel, with narrow curvy streets running up and down the hills. Nothing is paved, and it seems like the only large, permanent structures are the 2-3 story tourist hotels at the far end of town. The south cluster of 6 churches are basically surrounded on all sides by the town hills. While they are impressive structures, i was rapidly getting religious fatigue after the 2nd one. Every detail is supposedly symbolic of something from the bible. There are so many varieties of crosses, and there's just so many times that i can see white or black jebus pictures before they all look identical. it also doesn't help that my primary interest if from the design/ engineering perspective, but my guide is hard core religious. Early on he told me that archaeologists believe that about 40k people were needed over 23 years to carve all the churches, but Ethiopians believed that angels helped to make it possible. Then he asked what i thought, and it was blatantly obvious that he wanted me to vote for team angels. But instead i tried to be diplomatic, and said that i'm a man of science, and it seems most likely that a lot of man power was required. Also having to remove my shoes before entering each church is exhausting when there's no where to sit, and its hard rock on every surface. I guess its good that after tomorrow, i'm basically done with churches.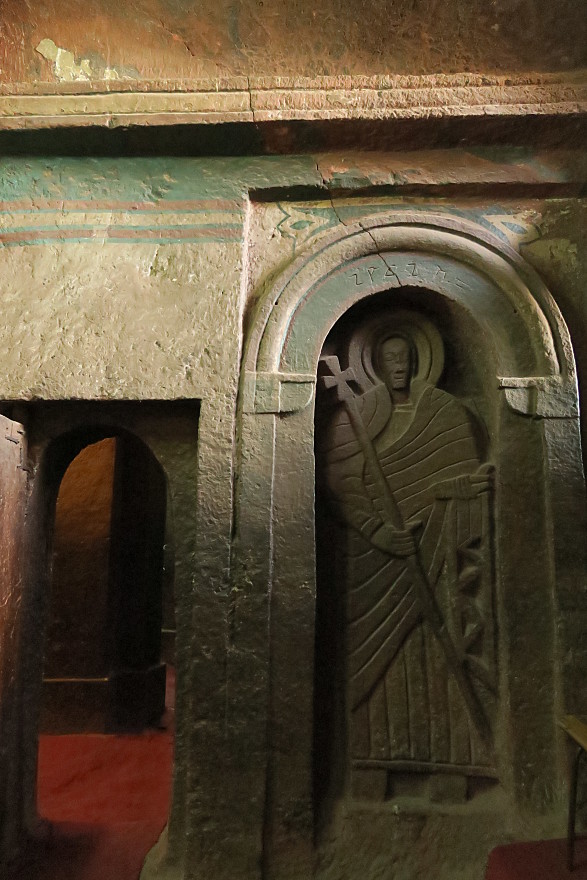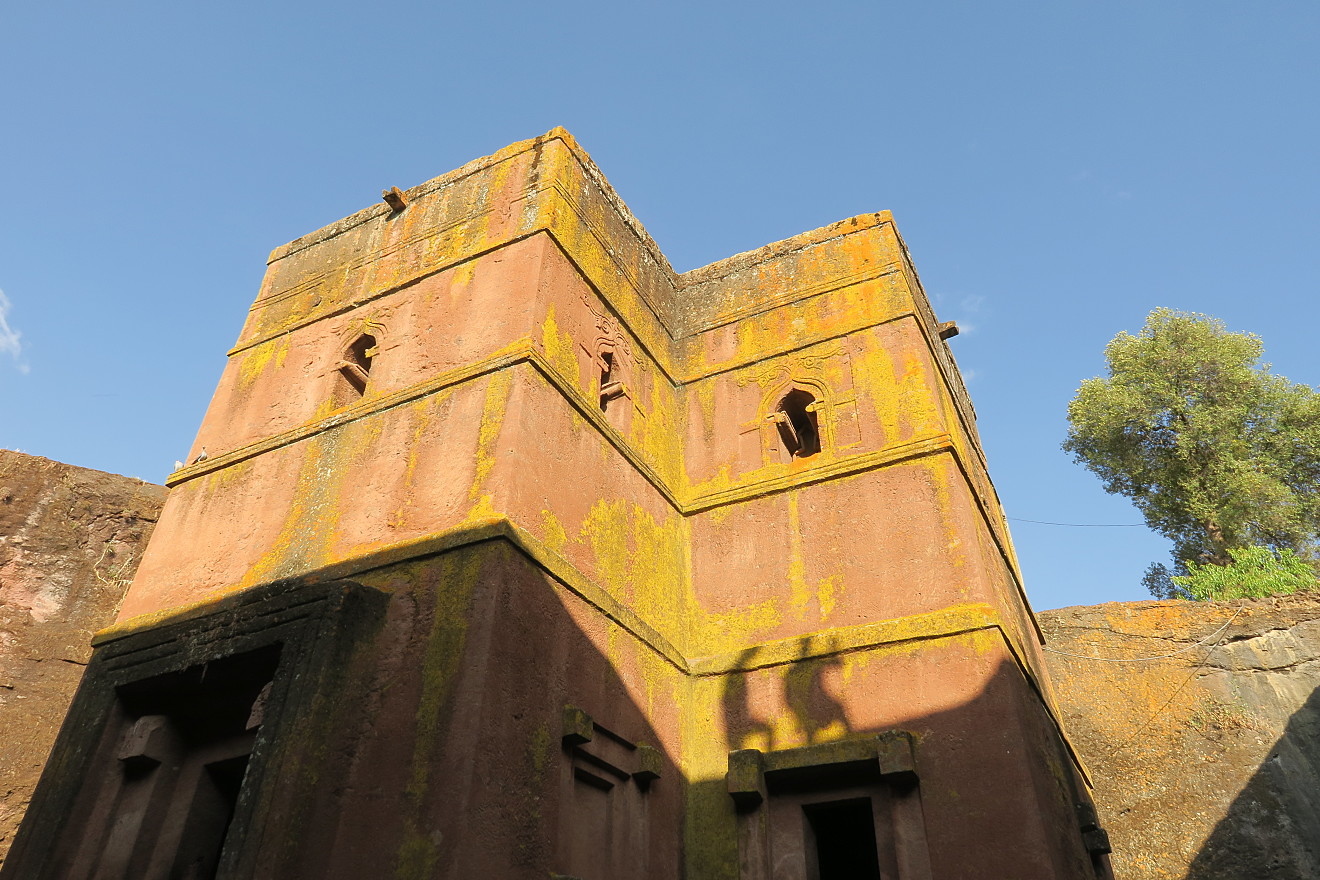 I left the hotel at 7:30am, for an 8km hike to another rock hewn church. I should have learned by now that absolutely nothing is easy. Most of the hike was climbing up the side of a mountain. While there were switchbacks, they were so short that it was more like turning left then right every third step. And of course old women and random livestock were also on the trail showing how utterly out of shape i truly am. However, the biggest problem was the elevation. I started off at 8035ft (which is already high up), and by the time that i reached the top about 2.5 hours later, i was at 10,186ft. That said, the views were amazing. The first half was definitely much more difficult​ than the second half. The second half actually did flatten put for a while, as we crossed a saddle between mountains. To be honest, the church itself was not even remotely worth the effort. It was incredibly small, dark, dirty and cramped, with a few religious artefacts from the 16th century. But it was probably worth the hike for the scenery.
So now for the part that really is bugging me. The guide that i've got here in Lalibela is not that good. Yesterday he was robotically talking to me as we went through he churches, and he seemed to be bored. But then today, we're maybe 1/3 of the way up and i'm stopping to catch my breath every few minutes. He then decides to mention that i could have paid to have a tuk tuk drive me nearly to he top. I'm thinking, this is information you should have mentioned before we even started. I comment that i might want to ride back down afterwards. While climbing is definitely brutally difficult with so much elevation gain, going back down is super rough on my feet. When we're maybe 2/3 of the way up, he asks me if i will want a tuk tuk to go back down, and i told him maybe, but want to know how much it will cost. He whipped out his phone, and calls some tuk tuk driver, who i can only assume his friend, and quotes me 400 birr, which is an absolutely insane price. Some people in this country are lucky to earn 800 birr/month. I told the guide that i will not pay that much, and i'll walk down on the longer, easier road. My guide attempts to explain that the 400bir price is what he charges for a round trip, but since he has to drive up to get me, he would lose half the fare if he couldn't bring someone up and back down again. I tell him again that I'm not paying 400, and i assume that's the end of it. But a few minutes later my guide starts in again trying to convince me to pay the 400, and now i'm pretty sure that he must be getting a cut. He then told me that he would call the driver again, and ask for a 'discount'. Now the driver is magically willing to do it for 300, but i refuse that too, and they end the call claiming that 300 was his final and best price. The guide attempts to convince me that 300 is a great deal, and i told him that its too much for a 20 minute ride, and i won't pay it. Its obvious now that there is no 400 round trip price (other than for the tourists ignorant enough to pay it), and we're clearly into a bargaining​ game, where my so-called guide isn't on my side at all. More time passes, and the tuk tuk driver calls the guide, and offers 250. I pondered for a few seconds, and agreed. I likely could have gotten him even lower if i continued to hold out, but i was dripping in sweat, exhausted, and was not looking forward to hiking back down the mountain. i decided it was worth about $9 to avoid destroying​ my feet. I'm also glad that i'll be rid of this guide after i'm dropped off at the airport tomorrow morning, as its clear that he's not good at all.
I figured out what the injera casserole thing is actually called, its firfir. I had it for lunch today with onions and beef. After lunch i toured the southern cluster of churches. Probably the most interesting thing was a 100ft long tunnel which runs between 2 churches. As with all things, there must be symbolism, so it was intended to represent the descent into hell.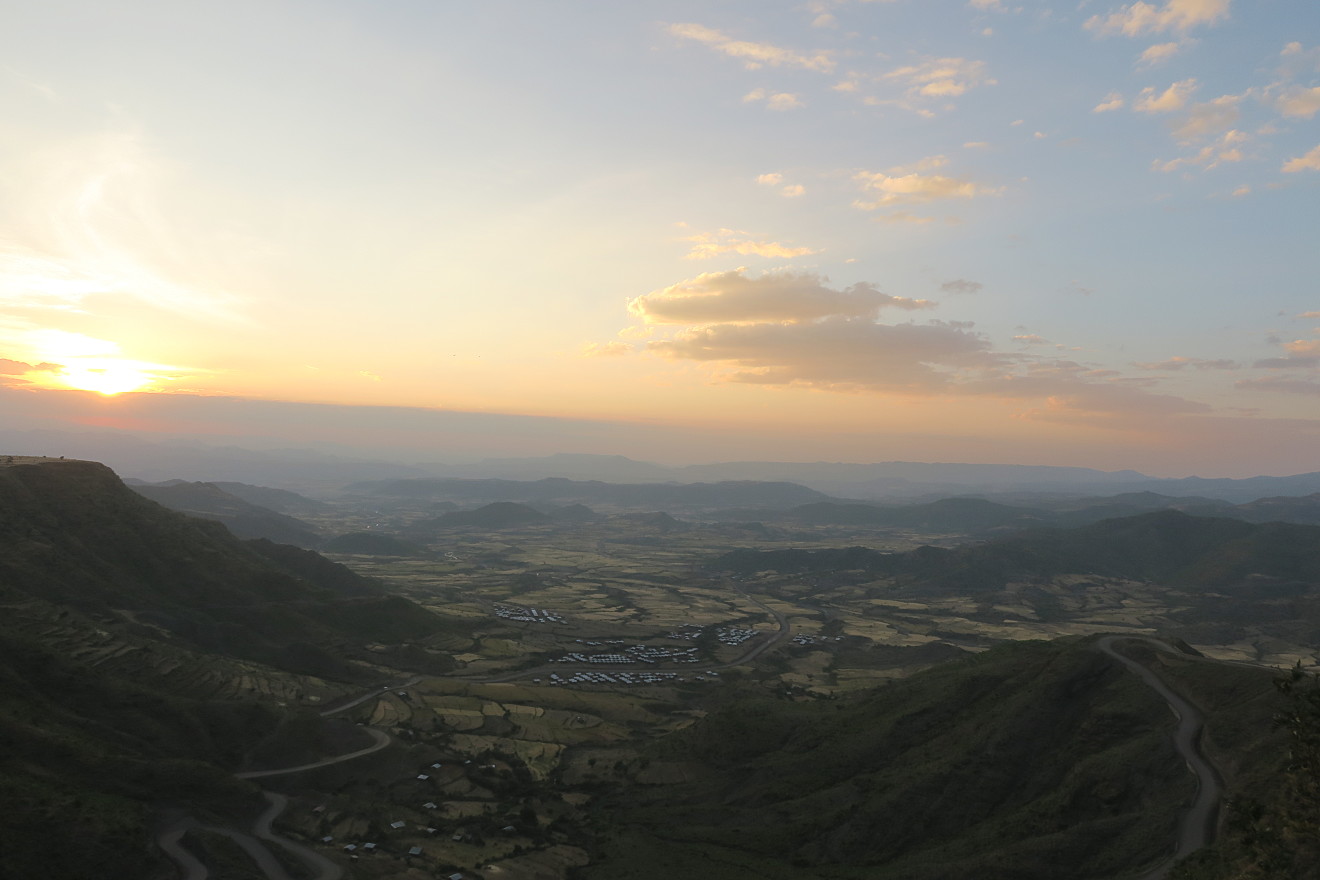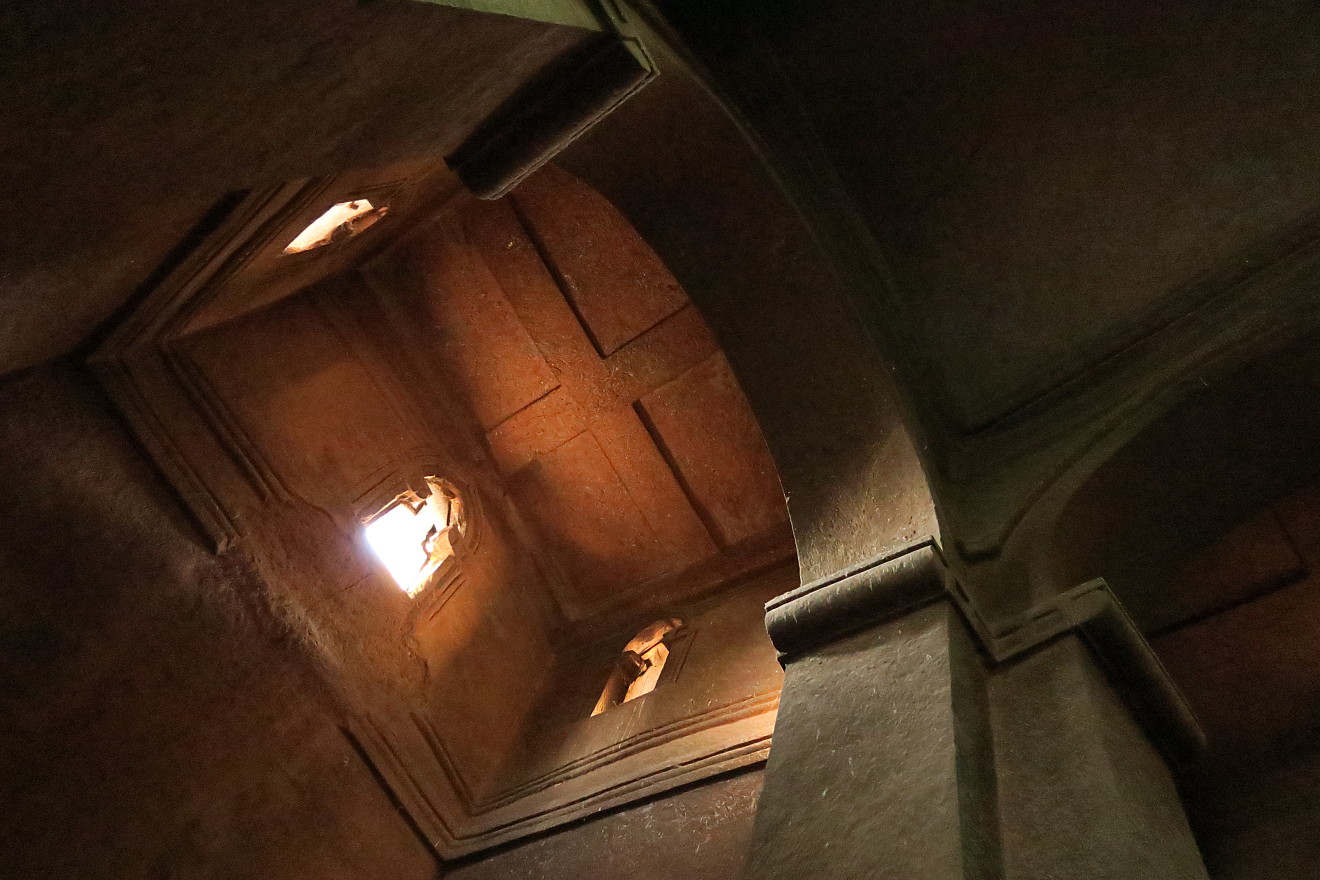 After i returned to the hotel, two boys approached me on the street and were super friendly. I was immediately suspicious because random people are always pretending to be friendly, when they just want to sell random trinkets, or want handouts. However, they weren't asking for anything, and seemed to be genuinely friendly. They invited me to their house for coffee (which is a huge deal here). I was still kind of concerned that it was going to turn into the equivalent of the Chinese tea house scam, but figured i would take a chance. It turned out to be a completely innocent and amazing experience. They live in this cluster of about a dozen mud huts a minute's walk from my hotel. The boys are 17 & 19, and are living with their aunt while they attend high school in lalibela. The family is still in village about 50km away. To be clear, their aunt's house is a single room mud hut. The floor is covered with a blue tarp. Their bed is a bunch of grain sacks with a foam mat on top. There's a single light bulb in the corner. They don't even own the house, they are renting it for 100 birr/month (almost $4). I watched as their aunt did the full coffee​ ceremony with the special pot, and the incense and the tiny cups. I watched her roast the coffee beans over a fire just outside. They told me that they have coffee once or twice week because its too expensive (150 birr/kg = $3/lb). they also brought out one of those round platters with injera, and a pile of chili powder, and were encouraging me to eat it too. I had a few small pieces, but it was obvious that they were super hungry, as they were inhaling it. I asked if their aunt made it or bought it, and they said she buys it most of the time, as the raw ingredients cost more than when injera is sold in he market. They did say that heir aunt does make her own for special holidays if they have a little extra money. Their aunt mostly does odd jobs in the homes of 'wealthy' people, such as doing heir laundry or cleaning their kitchen, but its not reliable work, and the pay varies from one job to the next. The older boy (who is in 11th grade) pulled out his report card to show off his grades. he said that there were 55 students in his class, with 4 people sharing a text book. I ended up drinking 3 cups of the coffee, as the others mostly just watched. I kept trying to politely decline, as it was obvious that this was a luxury for then, but they insisted that i drink more. I'm obviously no coffee expert, but it didn't taste bad. it wasn't burnt or bitter. As i was leaving (i was there for an hour) they requested my email, saying that they did have email access in school, and wanted to keep in touch. I gave it to them, who knows if i'll ever hear from them. I also gave their aunt 100birr (about $4) to thank her for her hospitality. She seemed very appreciative (she didn't​ speak English). Then they gave me a tiny wooden cross necklace as a parting gift. I also took a bunch of photos. It was a genuinely awesome experience.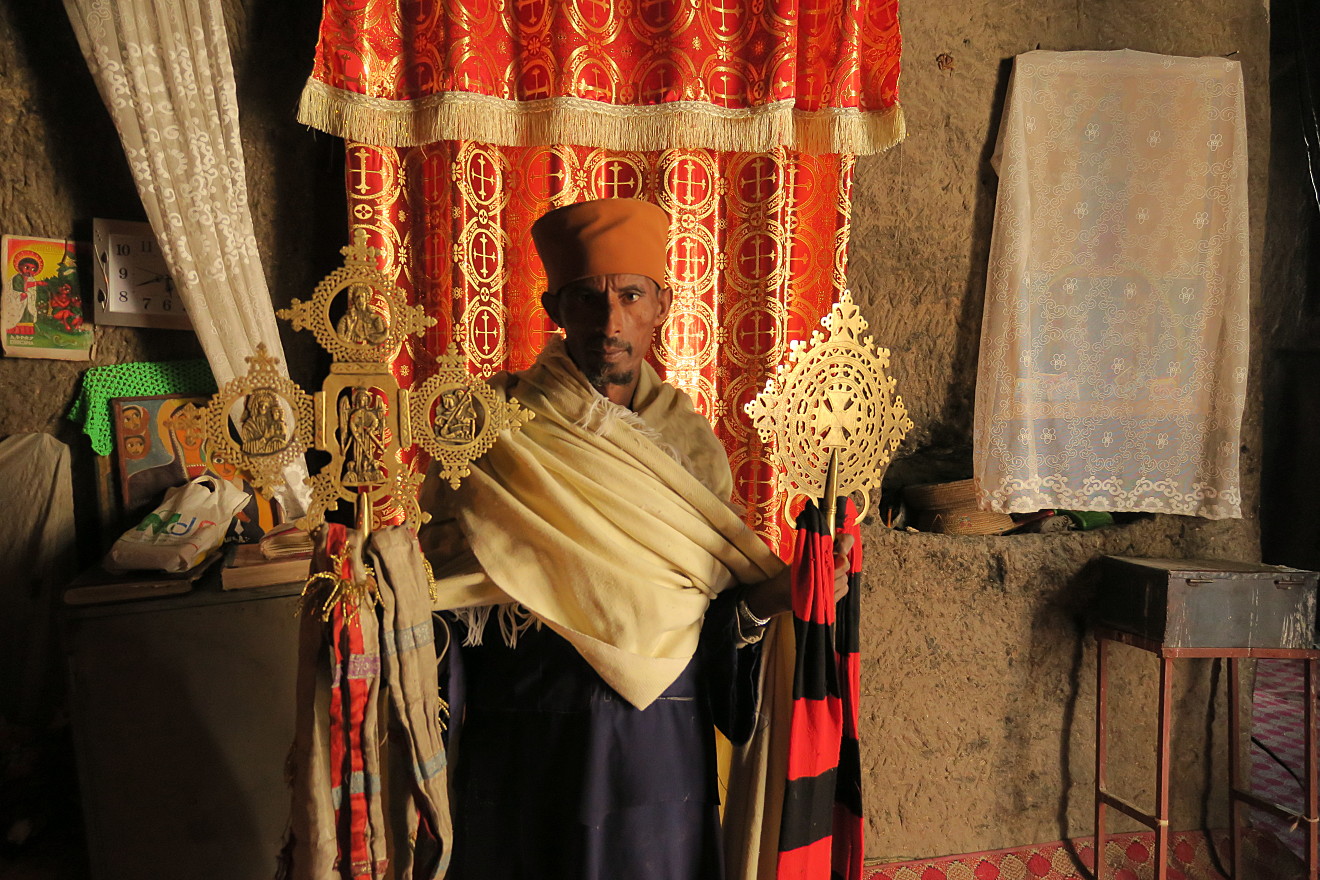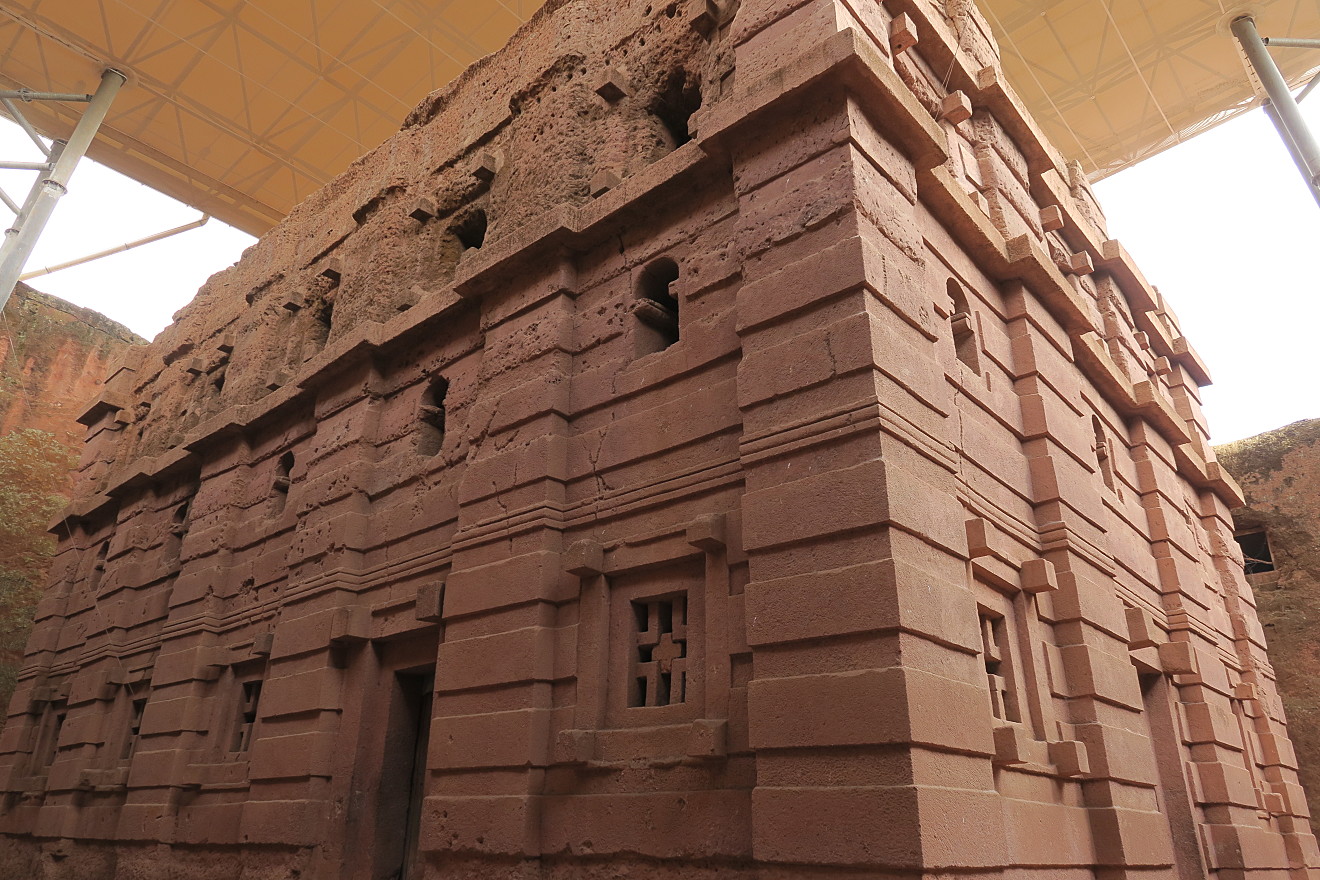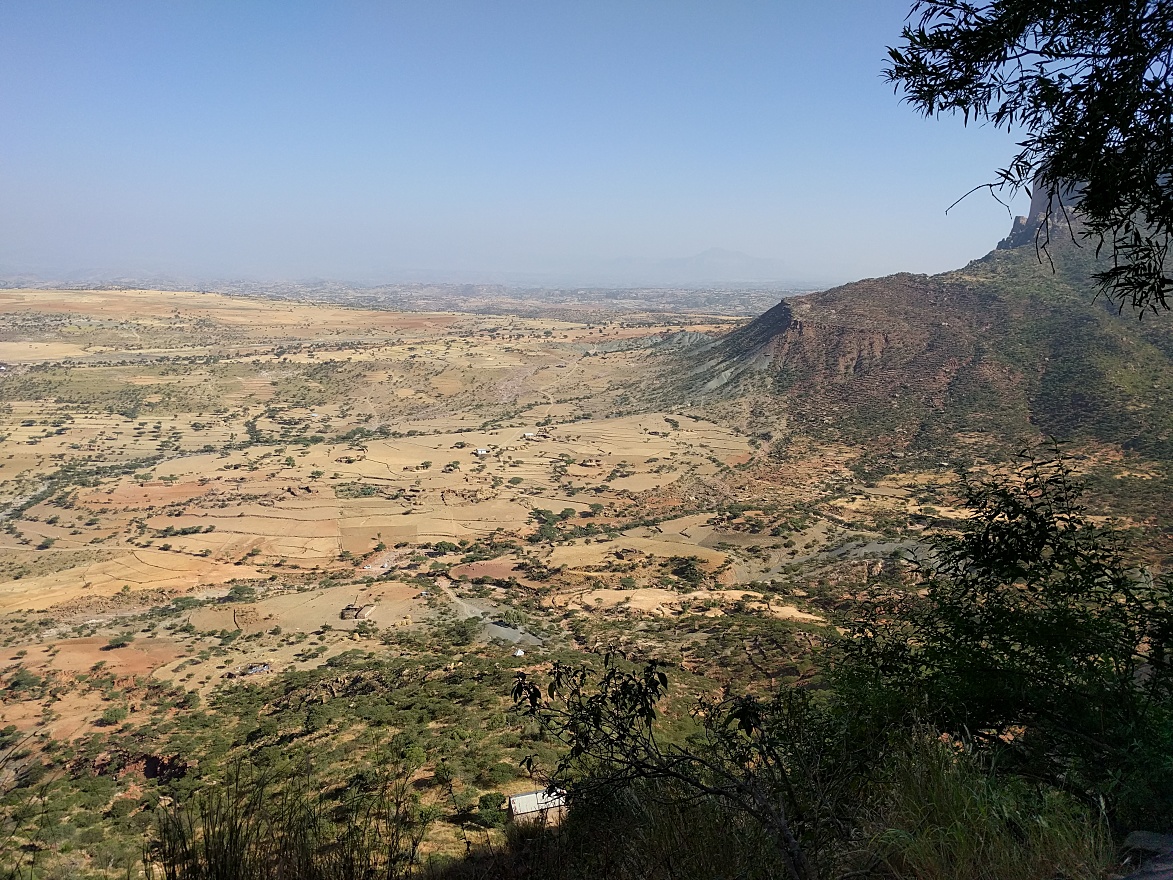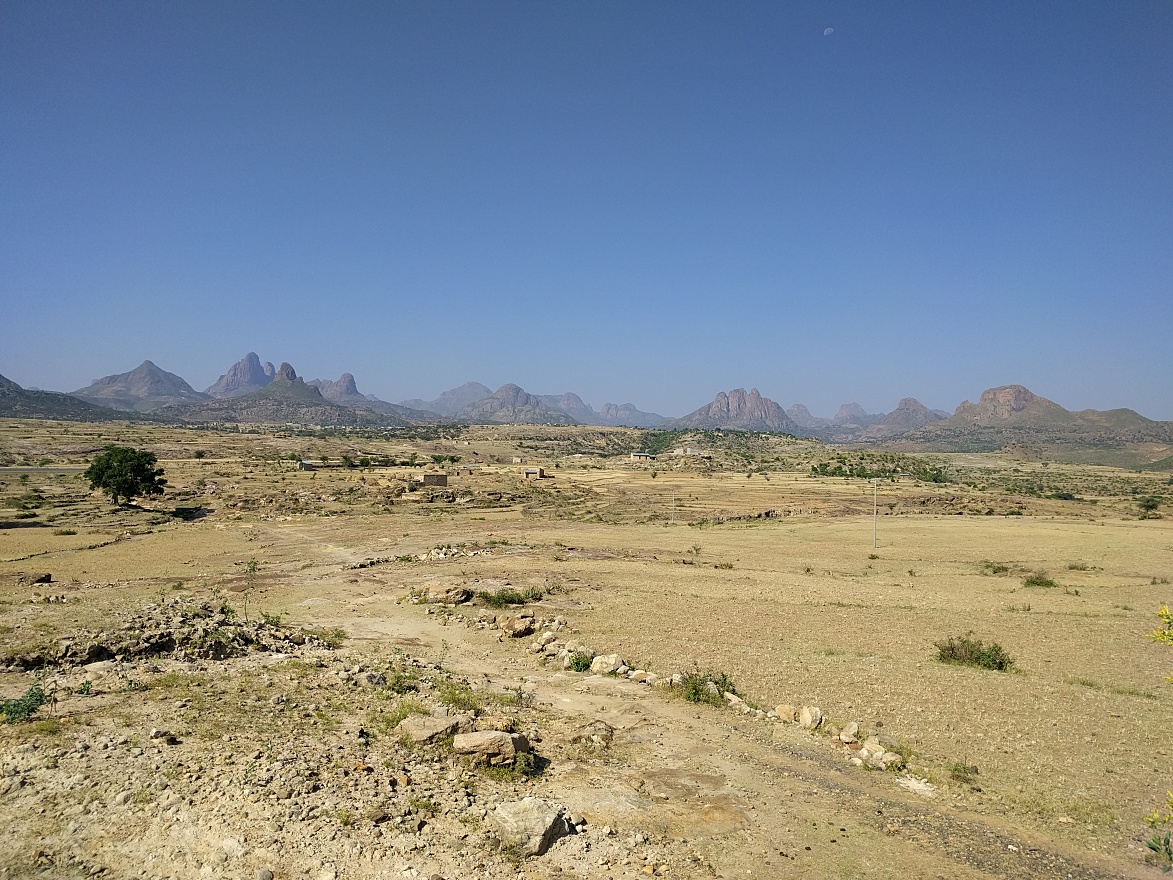 Here's the rough route that I travelled:

Hundreds of other photos from the trip are posted HERE. You can read about the second half of the trip HERE.