15:04 Friday, December 12 2017
Iceland
As a family, we spent the last week of the month & year in Iceland. This was quite literally the shortest international trip I've ever done outside of North America. Round trip, we were gone for just 6 short (more on this later) days. Despite that, it was a magical, amazing trip. Iceland has become incredibly popular in the past few years, and its no surprise why. The scenery is absolutely stunning, and at this time of year, the snow makes it even more beautiful (although the summer photos that I've seen are also equally pretty). However, due to the short duration of the trip (we had just 3 full, and 2 partial days in Iceland), we were quite limited in our itinerary.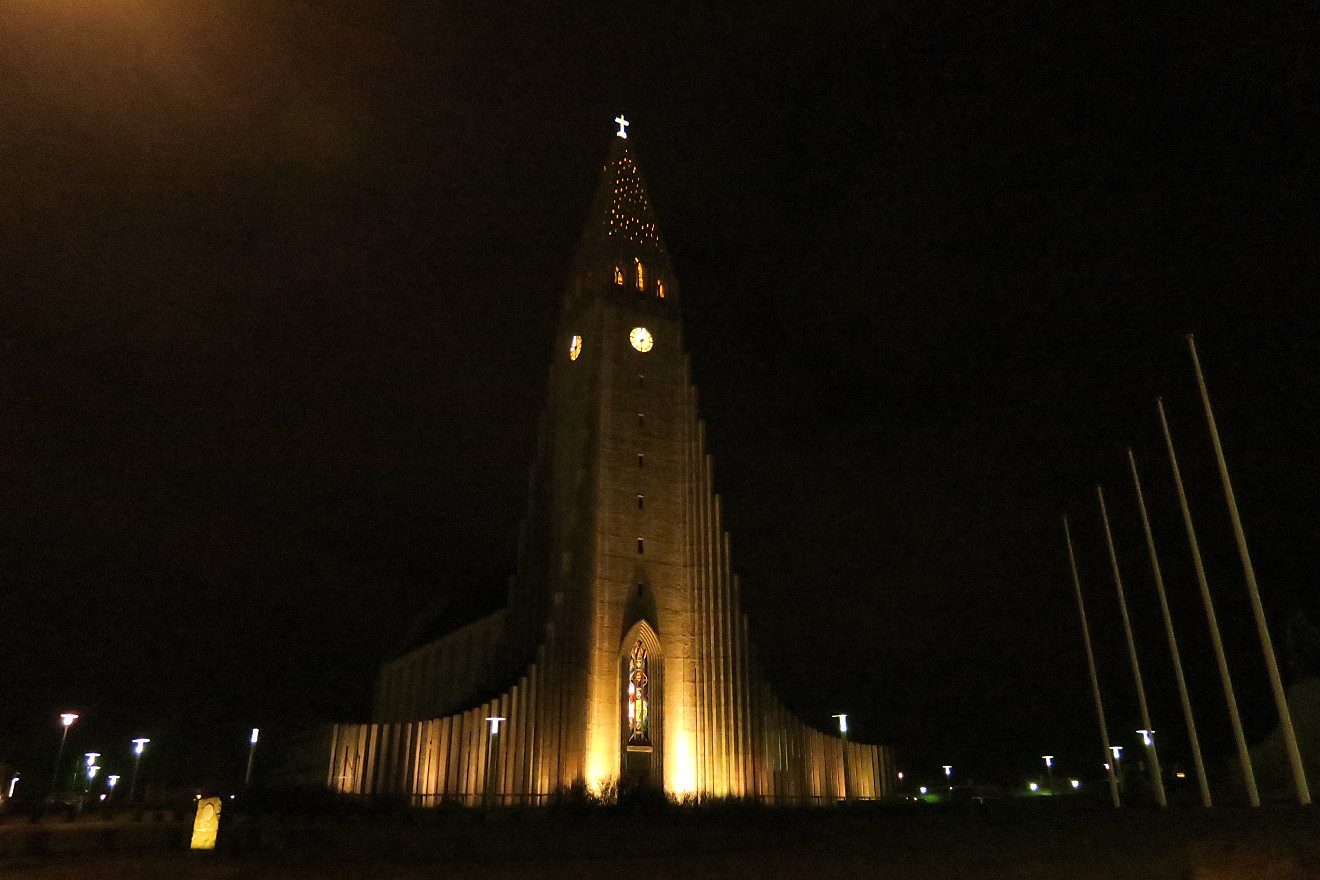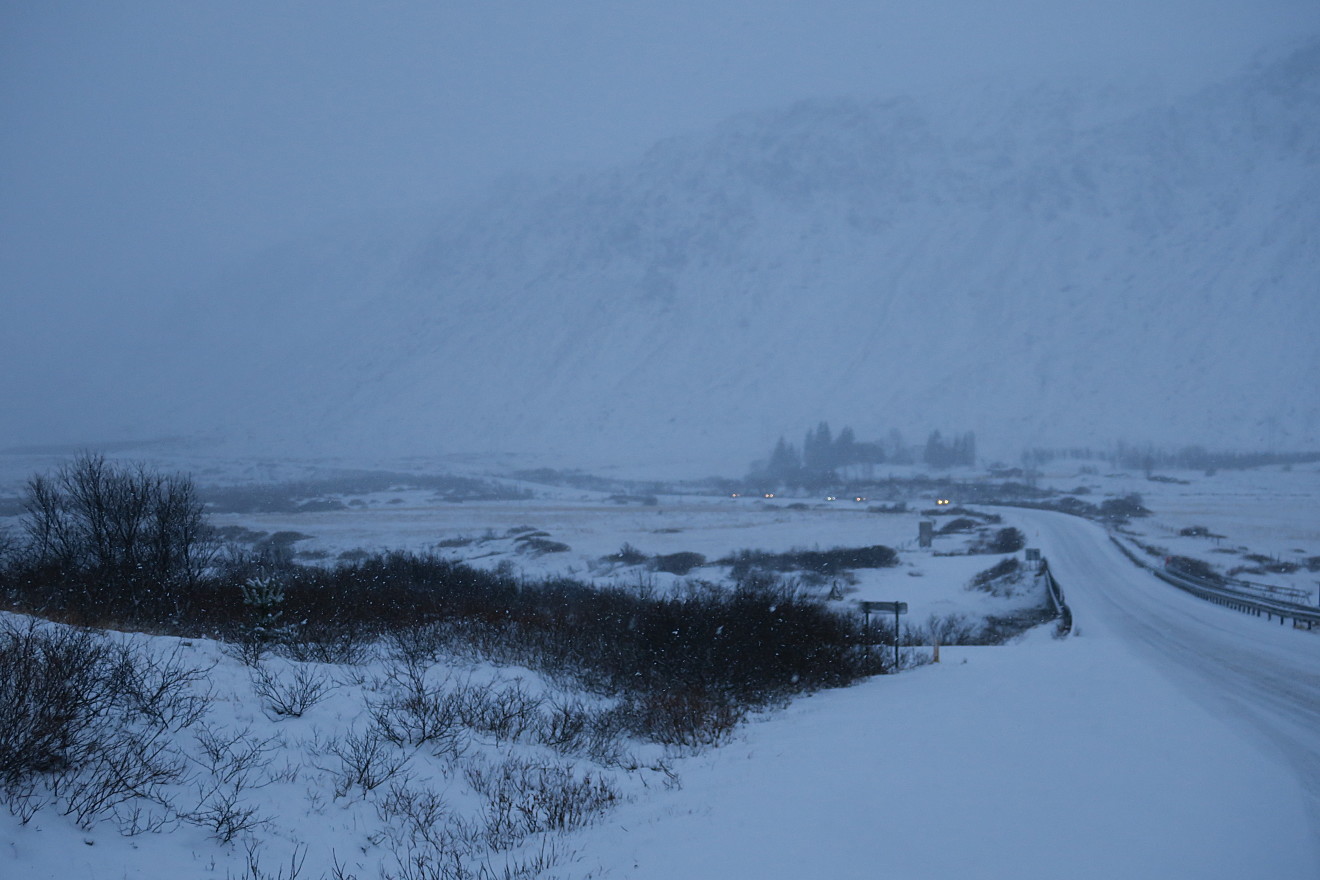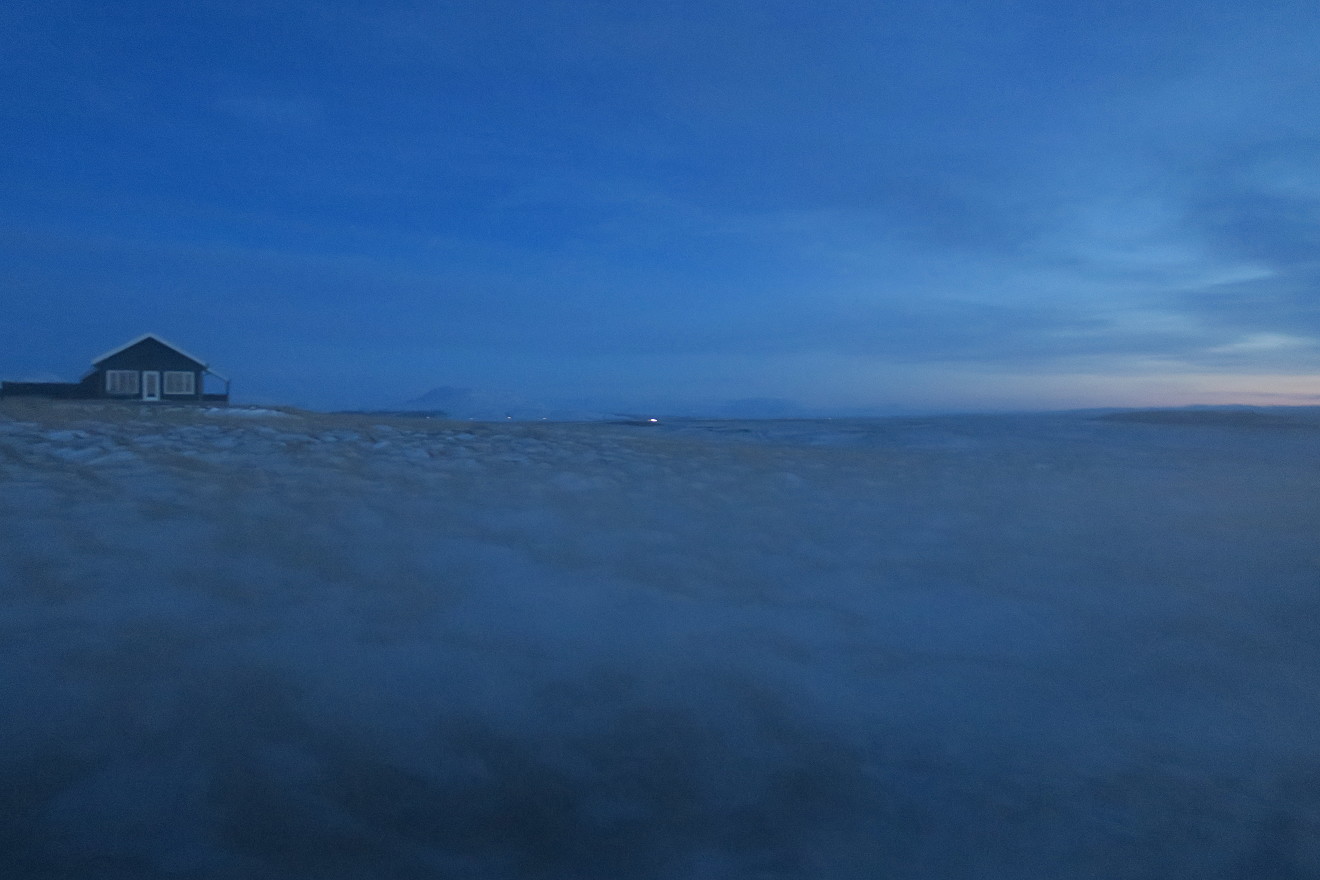 We flew via Iceland Air out of Seattle. The flight itself was rather mediocre. I guess its mostly due to their monopoly status, but Iceland Air provides no free food of any kind on their flights. I could sort of understand that stance for their European flights, since they're all just a couple hours in duration. But from Seattle, its a full 7 hours, which is not a trivial distance. As a result, we had to choose between buying their crappy airplane food, or bringing our own (we opted for the latter). The flight out wasn't even completely full, and I ended up with an empty seat. The flight arrived just after 6AM, and at this time of year, Iceland has a mind blowing 5 hours of daylight. This meant that it was still quite dark until a bit after 10AM, and we didn't even see the sun peaking above the horizon until after 11AM. Thus, it was still very dark, and quite cold as we exited the airport, to hunt for our rental car. We were assigned a Nissan Juke, which looked like a baby SUV on shrooms. That said, it handled reasonably well, and kept us safe & warm on some rather poorly maintained (by American, spoiled winter standards) roads. The drive from Keflavik (where the big, modern international airport is located) into Reykjavik is over 30 miles, and in the dark, it felt much much longer. Adding to the fun, we arrived on Christmas Eve, and Iceland really shuts down at this time of year. Couple that with the fact that it was a Sunday, and not yet even 8AM, and the city looked like it was completely abandoned. No cars, no people (in the below freezing weather), just empty streets.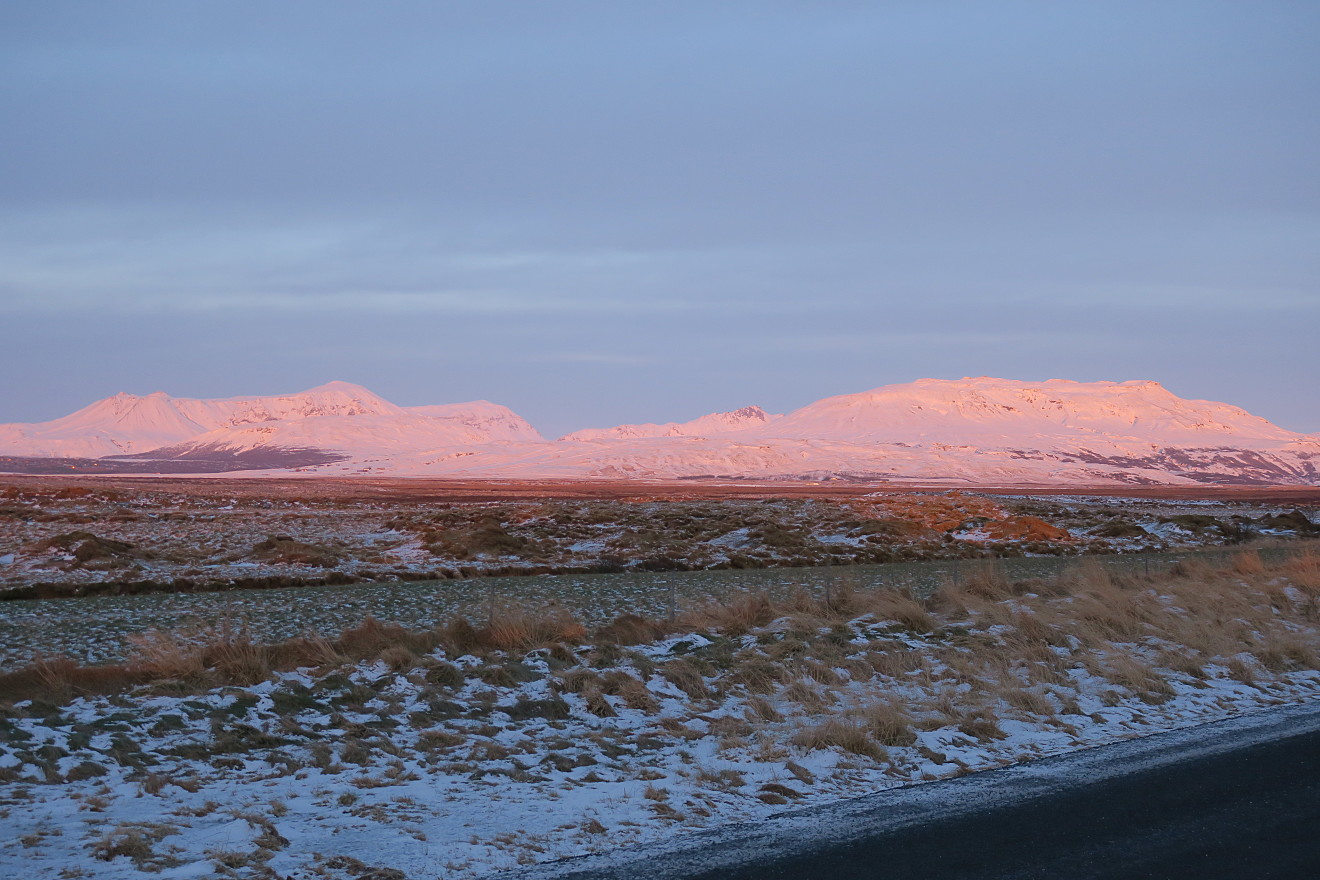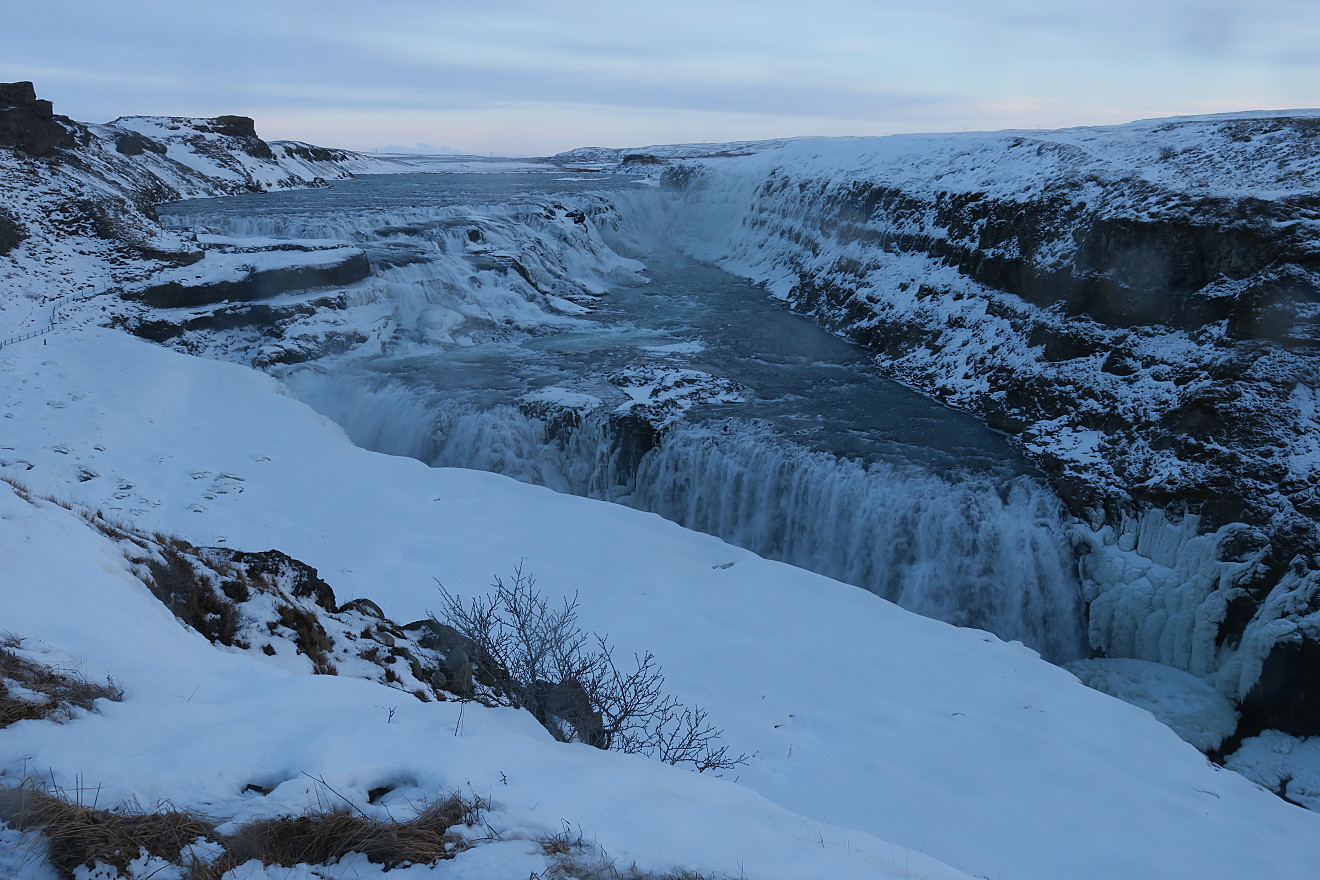 While we accounted for the day of the week and time, we failed to consider that very little would be open on December 24th, and just finding somewhere to get breakfast was a challenge. We did manage to find a cute little cafe, and got a bit to eat, and then attempted to start our day. But the holiday season foiled us at every turn, and literally everything that we had planned for the day was closed. After frustratingly driving around the city looking for anywhere to spend our time, we burnt away much of the morning, and eventually found somewhere open for lunch. The food was decent, but jebus, this country is obscenely expensive. I'm talking US\$4 Pepsi, \$10 bananas, and \$30 lunch entrees. Yea, I get that the majority of their food has to be shipped from elsewhere, but how do Icelanders afford it? Even when I stopped in a supermarket later in the trip, the prices for most stuff were insane.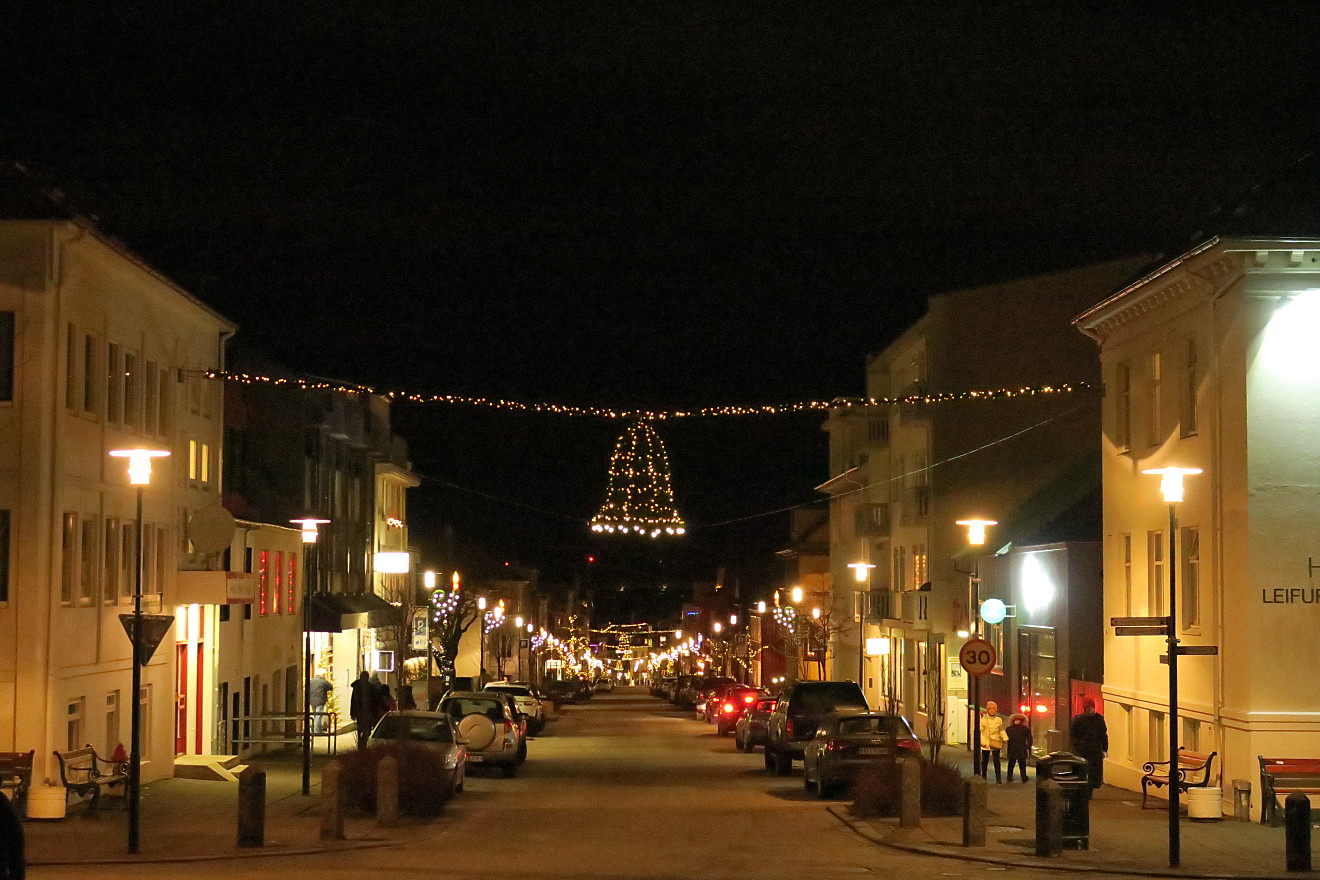 After lunch, we drove east to our AirBNB for the next 3 nights. On paper, the drive should have taken maybe 90 minutes. However, the weather had other ideas. Not long after we left Reykjavik, the weather turned. First, it was just dark clouds, and wind. The wind was bad enough, as any and all snow already on the ground was blown everywhere, making visibility difficult. But then it started to snow too, and the roads quickly became crap. Didn't help that we were climbing in elevation, which meant the temperature dropped too, and eventually it was near white out conditions. We saw one large snow plow (driving the other direction!), and other than that, the roads degraded into firmly packed, slick whiteness. Not being remotely familiar with the car, I often was going less than 30MPH. Also, as greater than 90% of Iceland's entire population lives in the capital, as soon as you get out of the city, traffic thins out rapidly. Eventually, it was rural driving, with few other vehicles anywhere (and I'd guess most of them might have been tourists with questionable winter weather driving experience). To add to the fun, all the pointless driving that I did that morning actually burnt through a lot of fuel, and by the time we were getting closer to the AirBNB, I was below half a tank. At this point, I grasped how the entire country was shut down on Christmas Eve, and was ready to assume that absolutely nothing would be open on Christmas Day (including fuel stations). As a result, I was growing increasingly concerned about finding fuel that day to hold us over for the next day's activities. We pulled into a single pump fuel station in the tiny village of Borg, and I attempted to fuel up. However, I could not get the pump to work, and on top of that, it was still very windy, cold with snow falling fast. I gave up, and we drove the last half or so up to the AirBnB. This is when I learned how truly insane the roads can get in Iceland in winter. Apparently they don't make any efforts to plow or clear the roads. Thus, every time the temperatures bump above freezing for a while, everything melts a bit, and then refreezes into a solid sheet of ice. Yet people drive on this ice sheet as if its no big deal. The last 2km to the AirBNB was one such road. Thankfully, we made it up there without any serious problems, and the place was quite nice.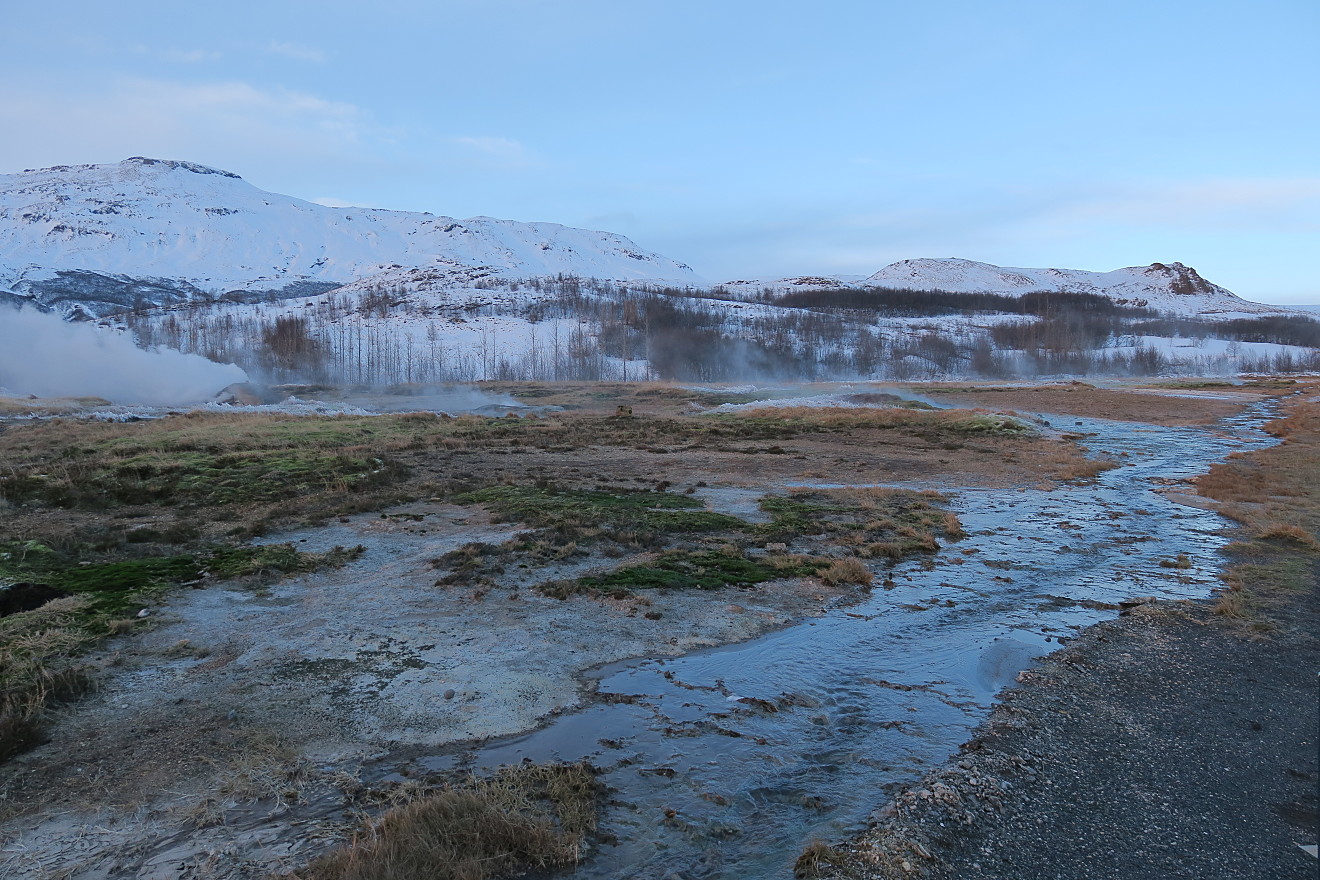 We also lucked out and got to see the aurora borealis 2 nights in a row. On the night of the 24th, it was actually still quite cloudy (although the snow had finally stopped) when we went to bed, so we assumed that we'd never see anything that night. Yet David woke in the middle of the night, and saw something, came in to wake us, and sure enough, we had the aurora blasting across the entire eastern sky. The next night, the aurora was visible before 9PM, and I noticed it stretching from the east to the northern sky. The interesting thing (at least from what I saw) was that it looked almost nothing like what is commonly in photos. There was little to no color, it wasn't bright. It mostly looked like a very long thin cloud, stretching across the sky. It was only after I kicked the exposure on my camera up into the multiple seconds that I was able to capture the bright neon green coloring. Also, the movement was no where as kinetic as I've seen in some popular short films. While the aurora was definitely shifting, and it was sorta of obvious to the naked eye, it seemed like a slow moving cloud.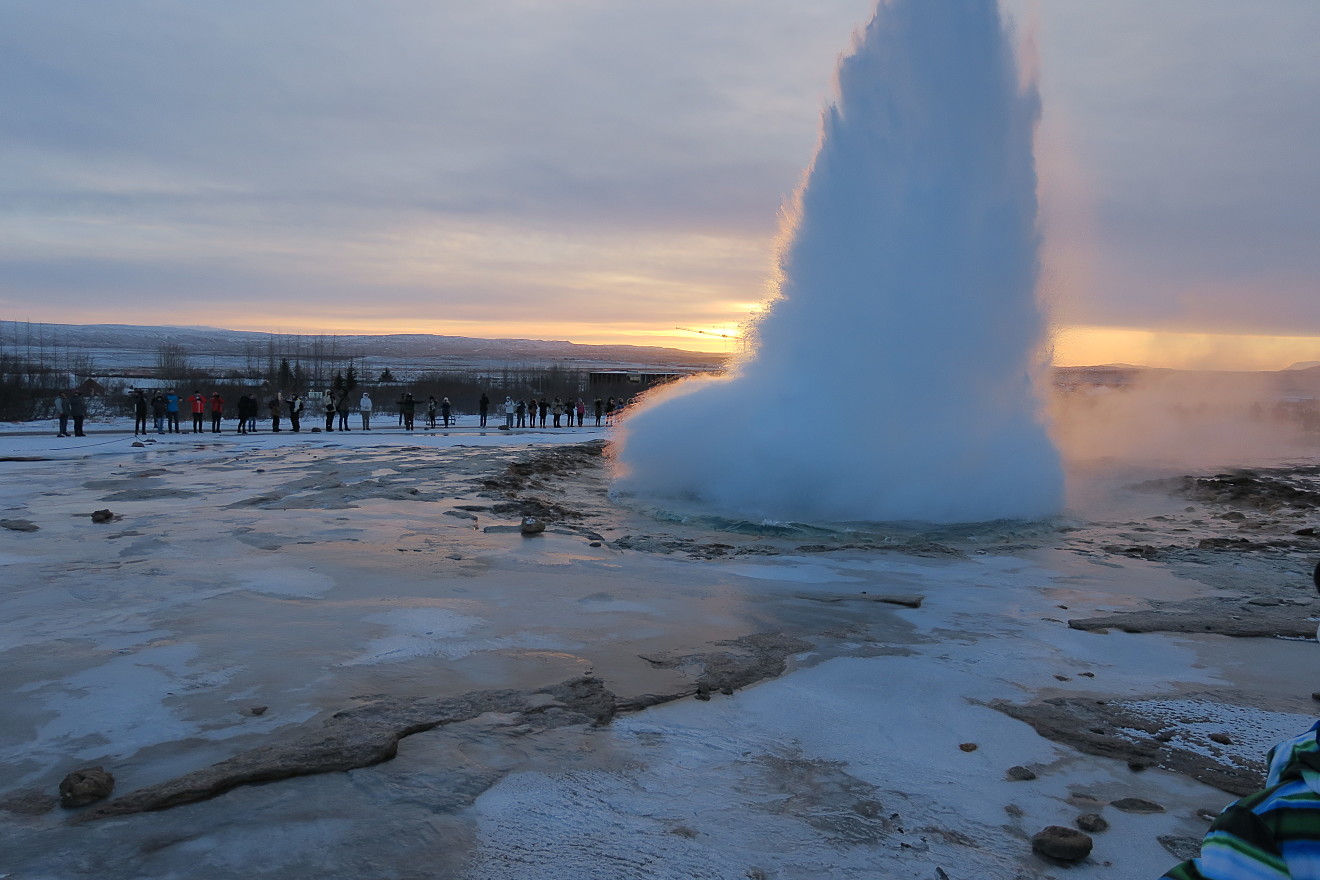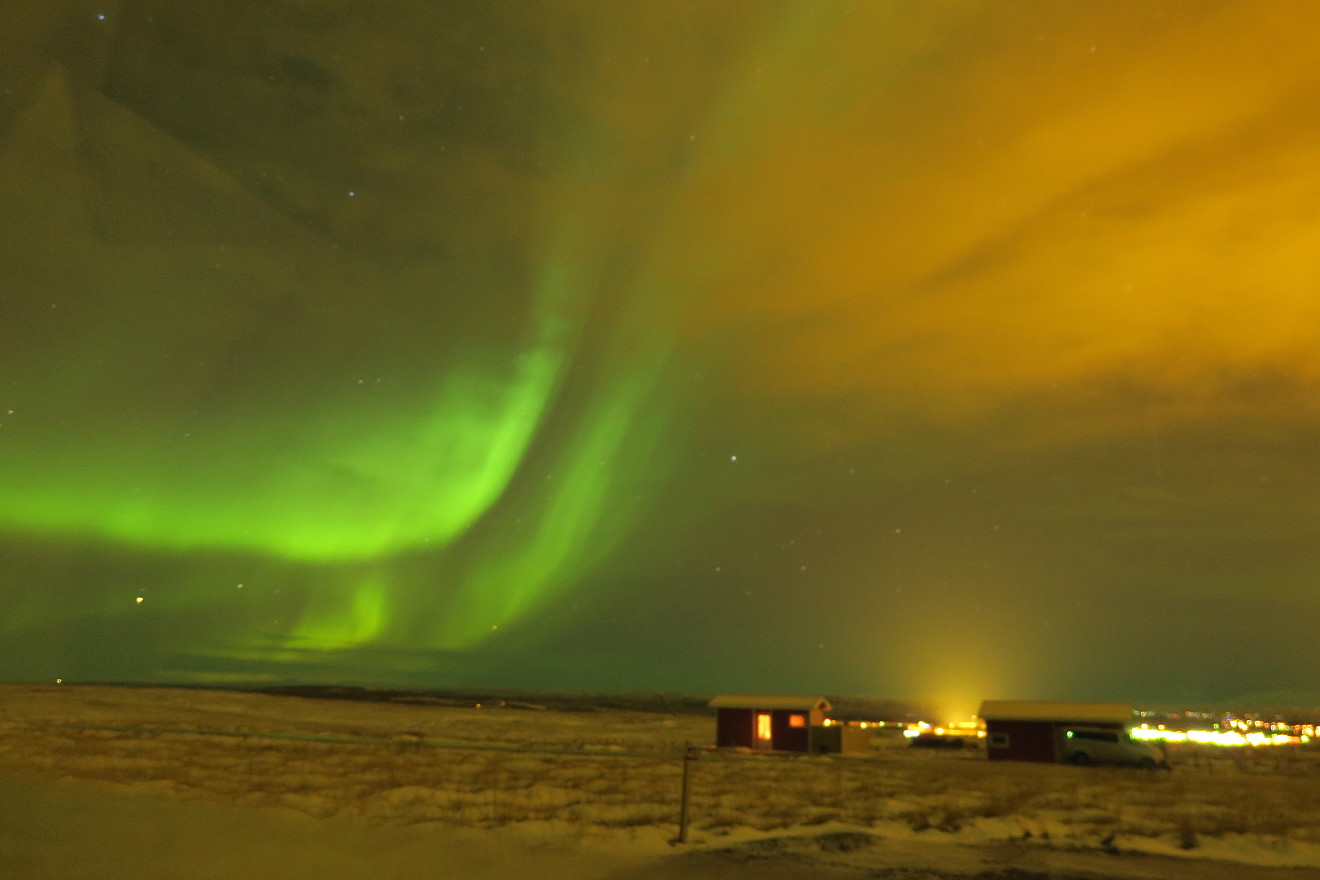 The remainder of the trip was basically driving on occasionally questionable roads, to see amazing scenery (lots of waterfalls). We also finished each of the 3 full days at a different hot spring.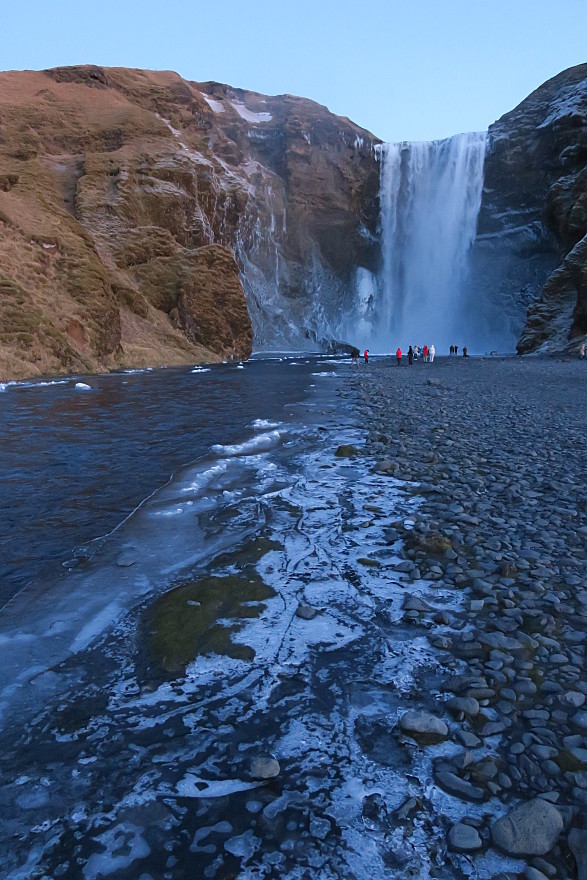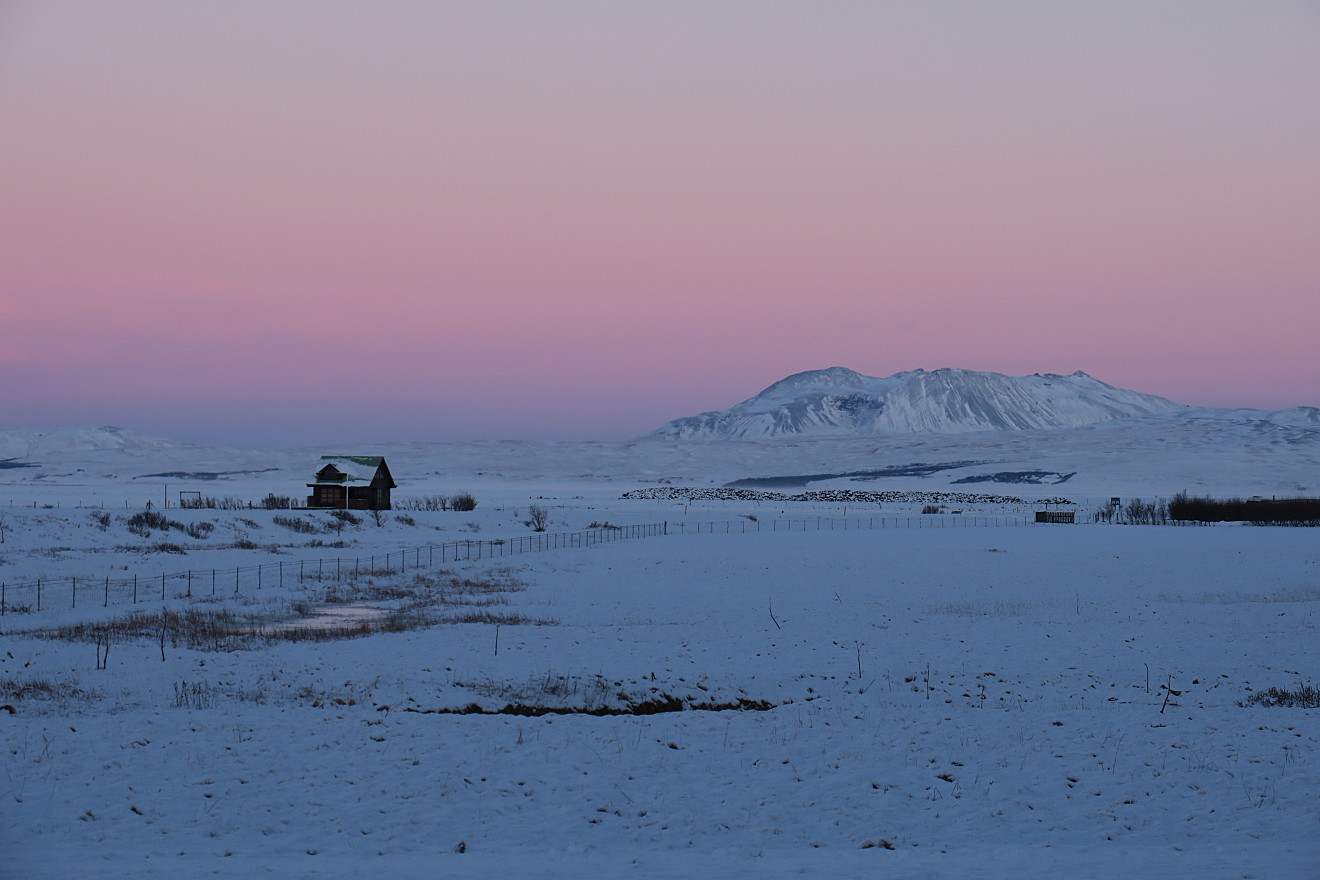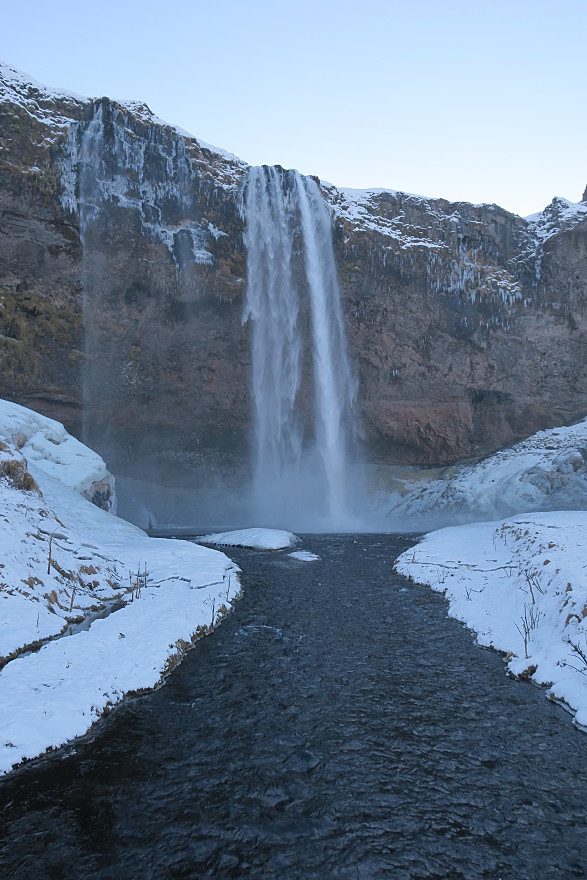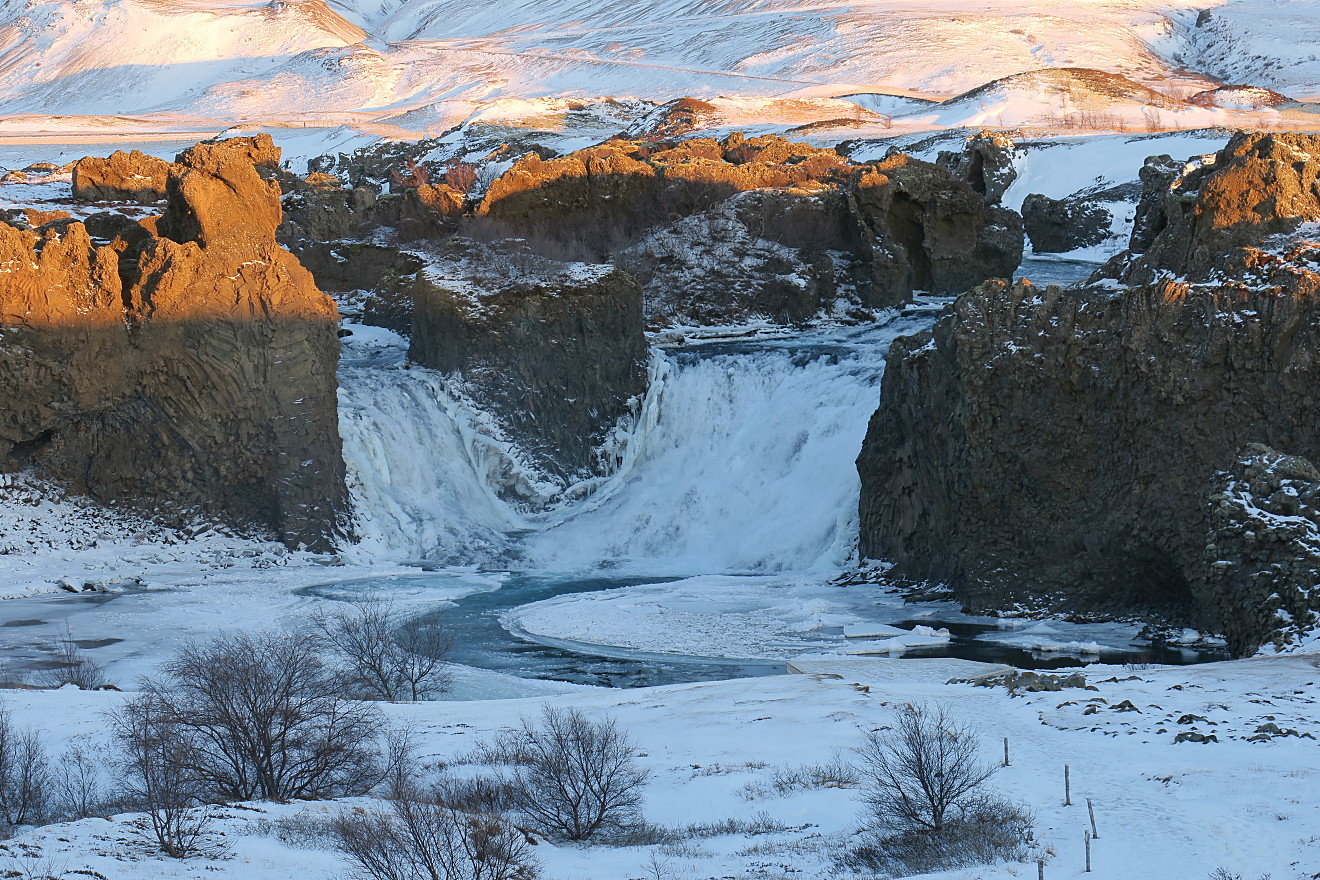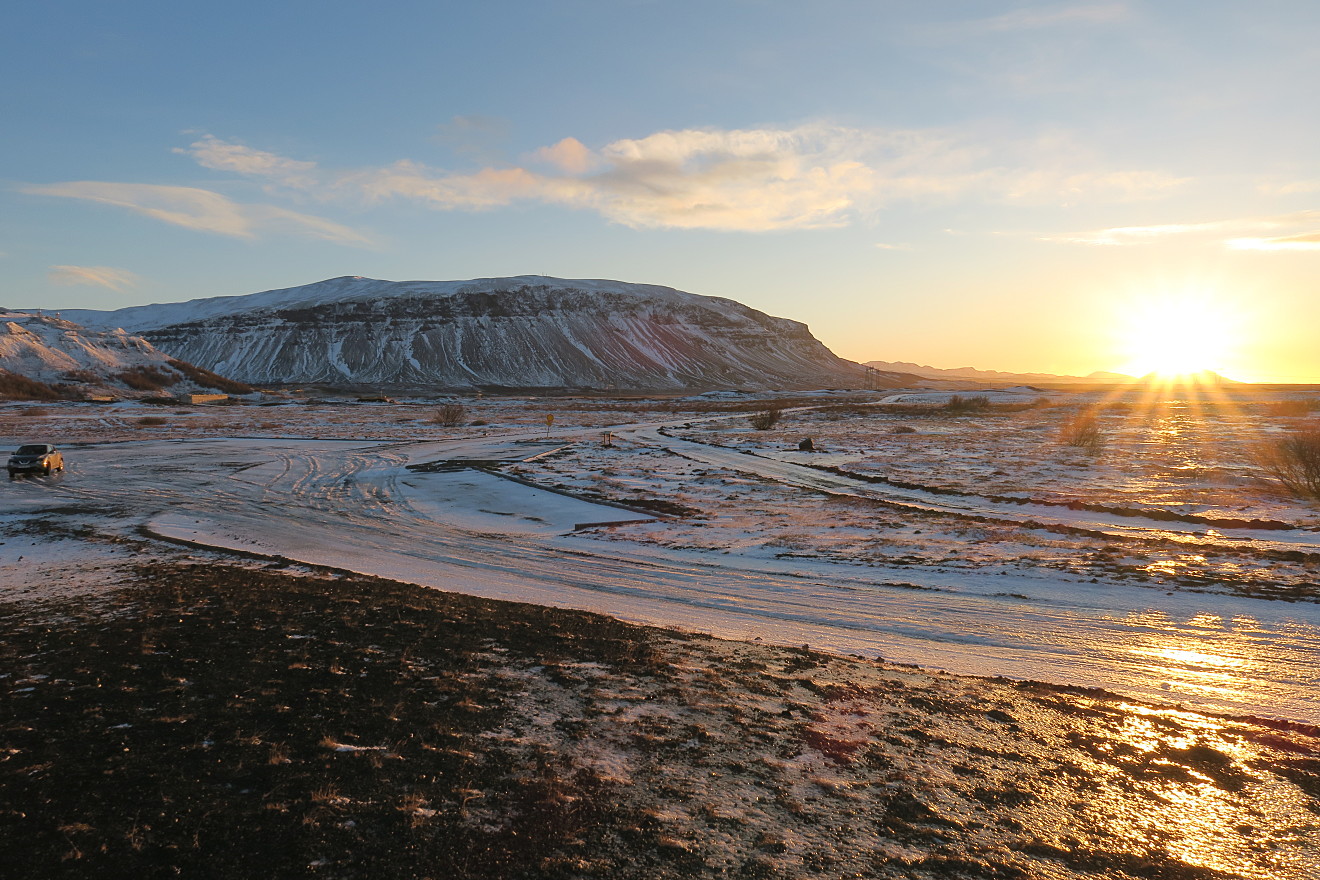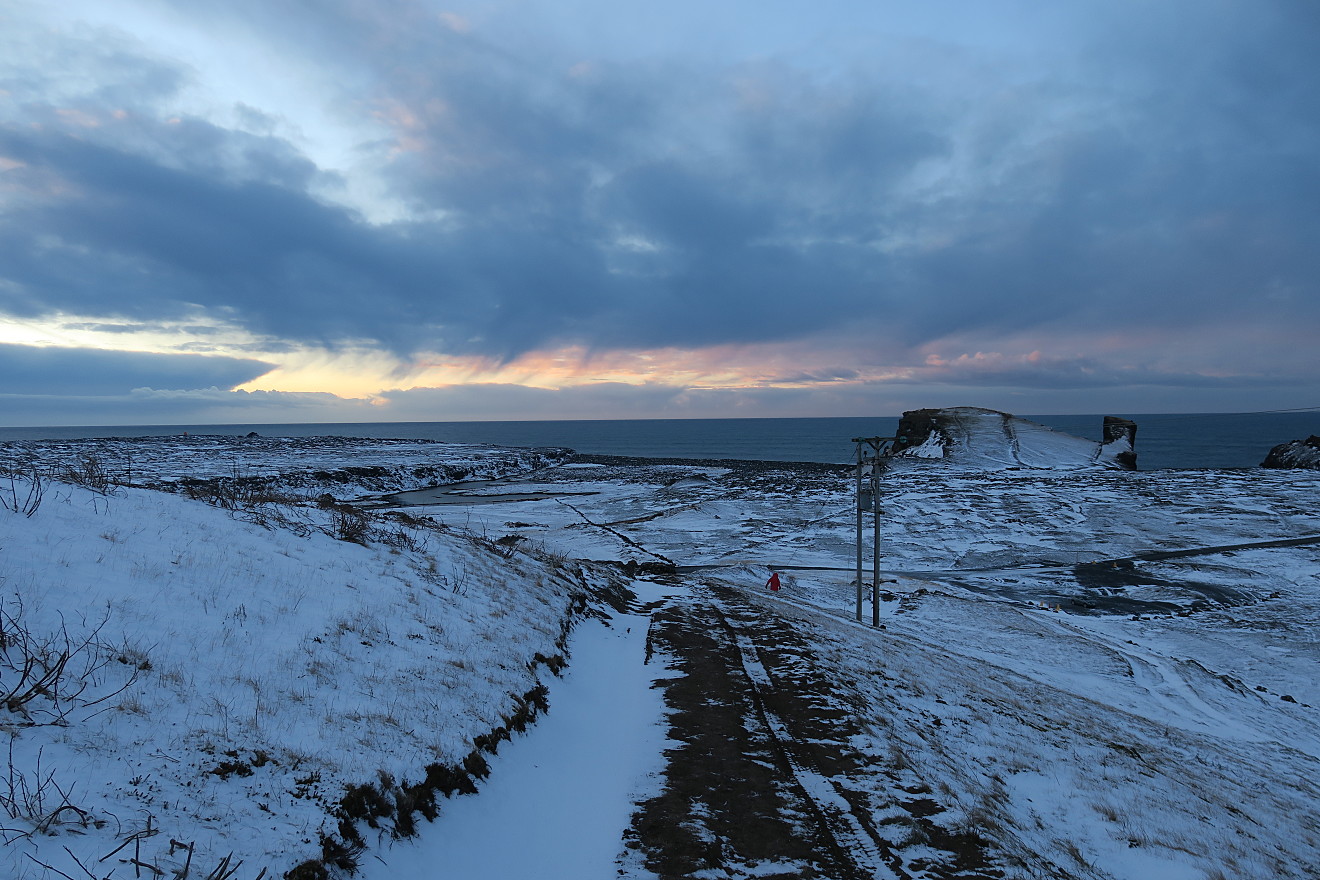 Additional photos from the trip are posted HERE.